'It took me 50 years to speak out': the abuse survivor who helped children find their voice | Why Childhood Day matters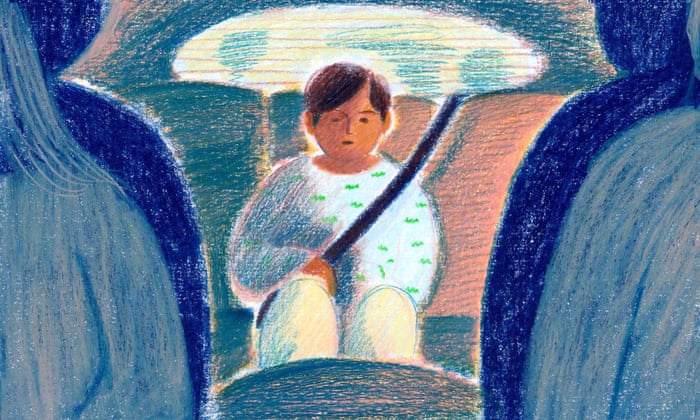 For 50 years, Rob Pugal kept a secret, submerged somewhere deep inside him, he says – somewhere in his soul.
Back in the 1960s in the West End of Newcastle, where an Asian immigrant community had grown up, there was a white, British man who'd taken an unusual interest in some of the area's families. Rob's home was among those where he became a regular visitor, impressing his hosts by learning about their culture, religion and traditions, and even a few sentences of Punjabi.
One summer, when Rob was 12, the man suggested he come away on holiday with him and his mother. They travelled to Somerset and Gloucestershire, stopping in Blackpool along the way. Night after night, Rob was made to share a bed with the man – and, night after night, the man sexually abused him.
Rob volunteered with the NSPCC's Schools Service from 2016, to deliver its Speak out Stay safe programme to primary school pupils across Newcastle, Tyneside and Northumberland, and is a passionate advocate for its work protecting children from all forms of abuse. At the age of 66 he ran his first ever marathon, raising £3,000 for the charity. This was part of the overall total of £1m raised by 500 runners in the 2018 London Marathon, with all funds going towards childline.
He believes that if the NSPCC's programmes, as well as services such as Childline, had existed in his youth, his life would have been very different. "The abuse wouldn't have occurred, simple as that," he says. "I would have been educated enough to know that what was happening was not right, and that I deserved a happy childhood. That an adult should be there to protect me, not to potentially abuse me."
Rob was plagued for years by unhappiness, anger and bouts of depression that led to suicidal thoughts. After reaching a crisis point he began seeing a counsellor, and, with his wife in the room, spoke for the first time about what had happened.
"It was like the plug had just been pulled out," he remembers. And after an initial sense of shame, still thinking that what had happened was his fault, he felt a relief that was life-changing. "It was almost like the sun came out, like being reborn," he says. "It brought the child out in me that had been submerged for so many years."
He soon decided he wanted to seek justice, but he discovered that the perpetrator was dead when he looked him up. "I just felt totally deflated when I found out," he says. "And that's when I turned my eyes to the NSPCC and doing something probably more positive … I had a yearning to help children, and to protect them from all forms of abuse."
In October 2016, a month after he retired from his role as a senior manager in the food manufacturing industry, Rob saw an advert seeking volunteers for the Schools Service in his local paper and knew instantly that it was what he wanted to do.
Speak out Stay safe helps children recognise different types of abuse, and teaches them to tell a trusted adult if they're concerned something isn't right. They're crucial messages, as Rob knows only too well.
"I had thought at the time that what was happening to me during that holiday was probably something normal," he says. "Nobody had told me that this sort of thing shouldn't be happening to you as a child.
"But when it did happen, it was traumatic. I said: 'I don't like this, I don't want you to do it.' But I was trapped. And then there was a sense of shame, and not knowing whether it was right or wrong. I thought to myself: 'I can't speak to anyone.'"
The abuse stopped when the holiday ended and Rob tried to forget it had ever happened. "I wanted to bury it, cover up my tracks, almost like burying something in the ground," he says. Because of the way the perpetrator had manipulatively gained the trust of his parents, he was scared they would be angry if he told them what had happened. Instead, he became a quiet, introverted boy. "I was unhappy, desperately unhappy, about it," he says.
Sometimes, following a Speak out Stay safe session, a child will make a disclosure of abuse – a massive first step, says Rob. It sparks a mix of emotions for him: sadness for the child, but also happiness that they've felt able to speak out. "It took me 50 years to do exactly what that child has just done," he says.
At the age of 71, he describes himself as "well down the healing road". What would he say now to his 12-year-old self? "It's not your fault," he says, firmly. "This man is trying to do something with you which is not right. You are a child, he is an adult, it should not be happening. It is wrong."
Rob's favourite part of the Speak out Stay safe sessions comes at the end, when the children are first told to whisper the words: "I have the right to speak out and stay safe" – and then to turn to their friends and say: "You have the right to speak out and stay safe."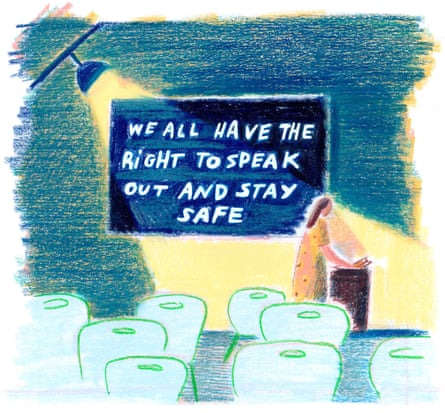 Finally, they're encouraged to shout as loudly as they can: "We all have the right to speak out and stay safe!"
"It's so powerful," says Rob. "It makes you feel absolutely ecstatic. Because we want every single child in that classroom to be happy in their childhood, to be safe. Because every childhood is worth fighting for. It took me 50 years to speak out. But my NSPCC Schools Service colleagues and I have been able to help children to find their voice."
Childhood Day is a day that brings everyone in the UK together to have fun and help protect children. Whether you join the Childhood Day Mile, volunteer or donate – we need everyone to play their part.
In the UK and Ireland, Samaritans can be contacted on 116 123 or email jo@samaritans.org or jo@samaritans.ie. For more information visit samaritans.org. In the US, the National Suicide Prevention Lifeline is at 800-273-8255 or chat for support. You can also text HOME to 741741 to connect with a crisis text line counsellor. In Australia, the crisis support service Lifeline is 13 11 14. Other international helplines can be found at befrienders.org

If you have any concerns at all about a child's safety or wellbeing, don't hesitate to contact the NSPCC Helpline for adults on 0808 800 5000 or help@nspcc.org.uk

Children and young people can contact Childline, the UK's free 24-hour helpline on 0800 1111 or visit childline.org.uk