Jose Gonzalez, Mamma Mia! The Musical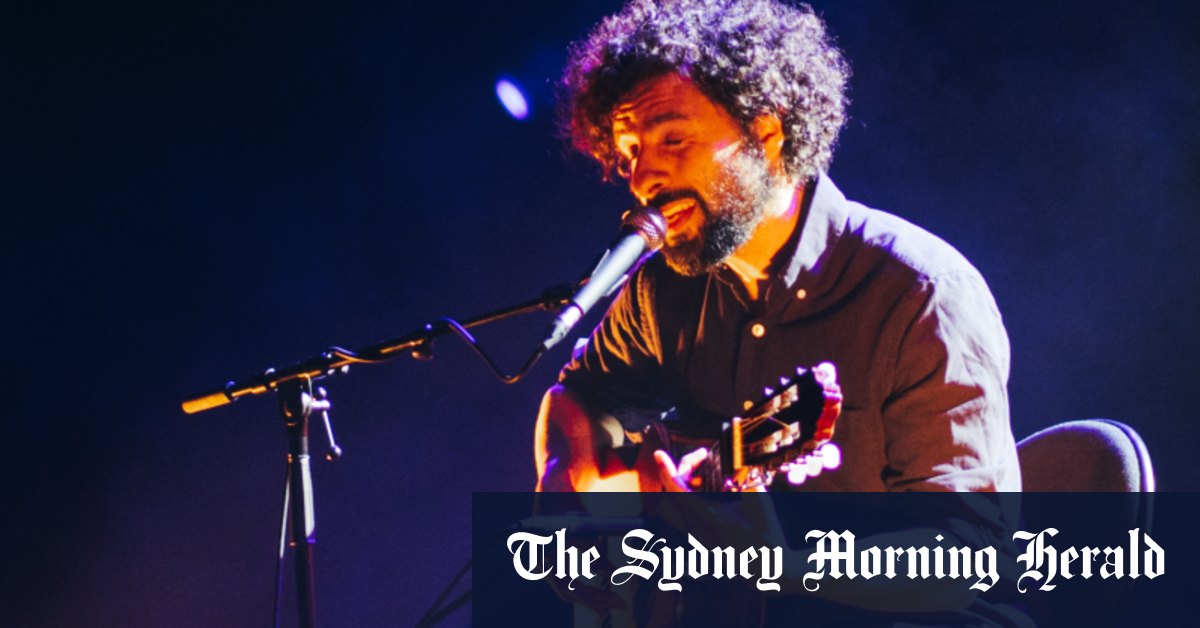 Jose Gonzalez ★★★
Opera House Concert Hall, until May 28
The prospect of playing at the Sydney Opera House will make artists do curious things. Add in its current 50th anniversary and the spectacle of Vivid Live and you can just about see why Jose Gonzalez thought a show marking 20 years since the release of his low-key debut album Veneer would be a good idea.
The interesting thought experiment of seeing this accomplished performer reduced to his early, limited material doesn't make for much fun. It is a faltering Gonzalez who takes the stage, never moving from his chair, missing notes in his opening instrumental and holding back as he insipidly plays every song from that album. He admits in his banter that he has had second thoughts about performing a show built around the slim 30-minute LP written about his inner struggles, much of which he hasn't played for 10 years. His sleepy renditions prove those doubts to be valid.
With Veneer duties concluded, the more complex material of the second half of his set demonstrates how far he has come. Teenage-y self-obsession gives way to songs like the high-minded Visions, which explores effective altruism and serves as an advert for the copies of Peter Singer's book The Life You Can Save available (and appropriately free) on the merch table, while, in El Invento, the Swedish-born Gonzalez wears his Argentinian heritage confidently, singing in Spanish.
The original Veneer shows didn't have much of his own work to draw on and in the spirit of those days he gives us six wide-ranging cover songs, miraculously making both Joy Division's Love Will Tear Us Apart and Kylie's Hand on Your Heart sound like Gonzalez standards.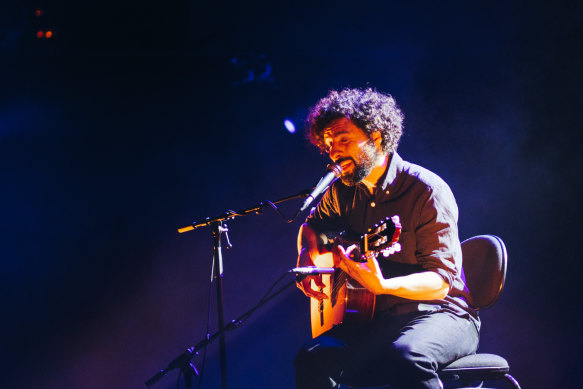 Loading
But nothing matches his compelling take on Massive Attack's Teardrop, which achieves the ultimate goal of the cover: being better than the original while tantalisingly giving a glimpse of the beauty an artist can muster. It is inexplicable, then, that he chooses Tjomme to end the gig: a repetitive, dull, lesser track from his latest album that is, in its way, true to the evening's patchy show.
Director Abbas Kiarostami once said that he prefers films that put the audience to sleep in the cinema. He would have found much to love tonight.