KK died of heart attack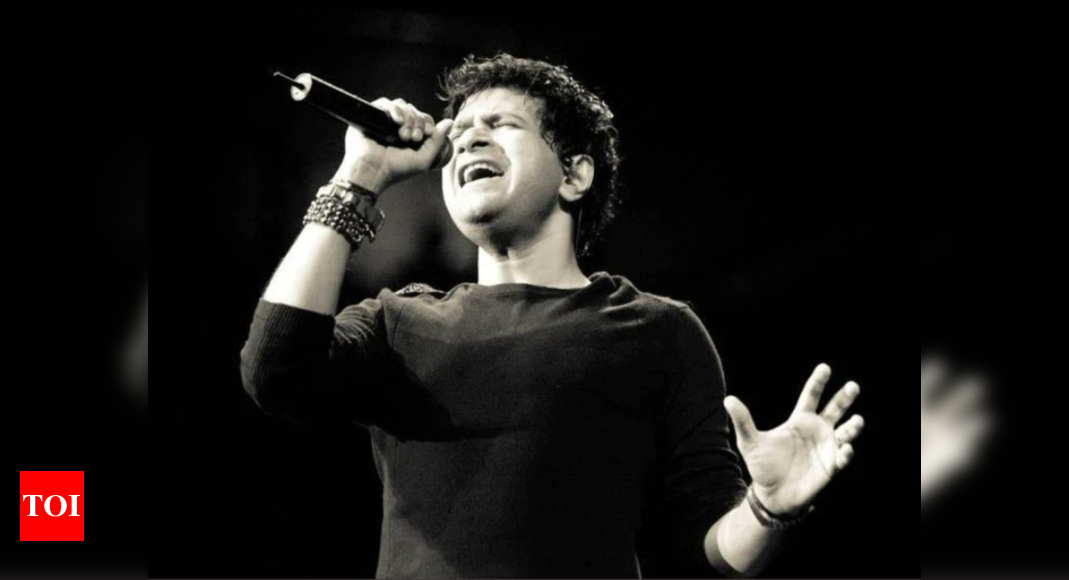 Singer Krishnakumar Kunnath, popularly known as KK in film and music industry and also among fans, died of heart attack around 10.30pm on Tuesday. He was 53 years old and had just completed giving a live performance at Nazrul Manch, Kolkata. Hours before his demise, KK had shared pictures of himself with his team leaving for the concert. He had also shared pictures of him performing.
"Pulsating gig tonight at Nazrul Mancha. Vivekananda College !! Love you all," reads his last post on Instagram, where he has posted a series of pictures and posters about the concert.
Soon after his untimely death, several shocking claims have come against the management of the concert where KK was performing. These claims have leveled allegations that a health hazard was inevitable the way the concert was managed.

'Sweating profusely'
Fans have said that the concert was not in an open auditorium. Nazrul Manch, where the concert was being held, did not even have an AC working. They have also said that KK repeatedly asked for the AC to be switched on but his pleas fell on deaf ears.
Air conditioners are used in closed auditoriums to control the temperature and the humidity. High humidity is associated with heatstroke and dehydration mostly.
High humidity is also a causative factor for heart attacks, though mostly in older people.
A fan has shared a video on social media in which the late singer is seen 'sweating profusely'.

"The heart attack was not normal"
A fan has shared a post on Facebook giving details on how the event was overcrowded and how KK's constant requests were ignored by the management.
"The AC was not working at Nazrul Mancha, he had a performance at the same place yesterday. He did complain yesterday as well, because he was sweating profusely. First of all it's not an open auditorium, and when the venue is charging so much money atleast they should keep a check on their appliances. If you watch the video closely, you can literally see the way he was sweating and brushing off the sweat. He was literally requesting the management to switch on the AC and switch off some of the lights. He was saying "Pichwara jal raha hai". People literally broke the gates and entered the auditorium without any pass. What was the management doing? Where was the security? Just imagine the heat of Kolkata, and then a closed auditorium with such a big crowd with no AC working and you are singing like crazy at the top of your voice. The heart attack was not normal, I am shocked like shocked. Idk what to say," the fan's post reads.
Currently, the entire country is reeling under severe heat waves. Very high heat can lower down blood pressure, leading to an increased heart beat in the individual; this subsequently puts them at risk for a heart attack. Experts have warned take care during big changes in temperature during the day as they say it can cause heart attacks to spike.
"Suffocation due to fire extinguisher"


Fans have said that KK might have had the heart attack because of Histotoxic Hypoxia or suffocation. They have alleged that fire extinguishers were sprayed at people in the closed auditorium which was overpacked with audiences, many of whom had entered without any passes albeit heavy charges were levied on those who bought tickets.
"Found the reason of suffocation:
Are you guys really educated?
Are you guys really deserve to be in a college?
Spraying Fire Extinguisher in an overcrowded place can cause Histotoxic Hypoxia, which can also result in suffocation and death to alot of people.
If this was sprayed inside the auditorium it definitely had created suffocation to KK.
This is just ridiculous behaviour
No management, No security.
The picture is becoming more clear now.
All we need now is #JusticeForKK," reads another post.
"Was taken to hotel first, instead of hospital"
In a video shared by a fan on Facebook, it can be seen that a heavily sweating KK, who is looking uneasy, is being hurriedly taken away, held by arms by several people, tearing apart the crowd.
As per reports, he went to his hotel room first after completing the concert where he complained of uneasiness and then collapsed.
Fans have questioned the preparedness of the management and have asked why didn't the management not take him to a hospital first.
KK's death has left the entire country shattered.
He was known for his songs Pal and Yaaron. His songs were a hit among youngsters in the 1990s and were often heard in schools and college fests.
Few of his other songs which will keep his fans mesmerized forever are "Khuda Jaane", Tadap Tadap Ke" and "Tu Hi Meri Shab Hai".