Labor thumps Liberals in return from political wilderness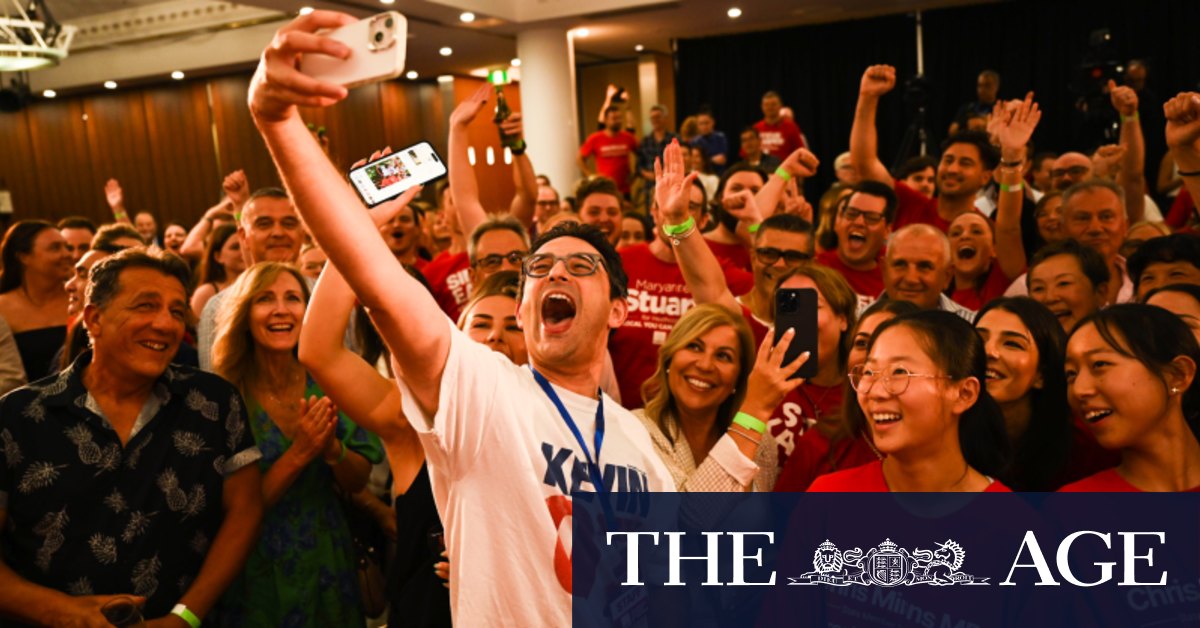 On stage with his wife, Anna, and their three children, Minns vowed to scrap the Perrottet government's wages cap. The victory was a basic acknowledgment, he said, that essential workers "put themselves second, and the public first".
Earlier in the evening, the state's next deputy premier, Prue Car, said the historic win came down to the relatively unexciting issue of basic service delivery.
"It's clear that people have voted for change today," she said.
"I think tonight's result shows that we listened to people, and we were campaigning on issues that were concerning them and what state government is responsible for – the basic delivery of services.
"It feels like it's a really hopeful night for us, but we don't take anything for granted."
The Labor campaign homed in on Sydney's cost-of-living crisis, pointing to the Coalition government's history of privatisation of toll roads and energy assets as a major cause of the pain. A Labor strategist said they believed the party had succeeded in linking privatisation with rising costs during the three-month campaign.
Labor was claiming key seats of Riverstone, East Hills and Parramatta and believed it would form at least a minority government before 9pm, when NSW Premier Dominic Perrottet called Opposition Leader Chris Minns to concede.
Loading
Minns had been watching the election unfold from his home in Sydney's south before heading to the party's main reception just minutes away.
Labor treasury spokesman Daniel Mookhey said Labor had been vindicated for running a positive campaign and listening to western Sydney families.
"I think Chris was right from day one in saying we had to focus on a positive agenda and to focus on families … this is a victory for the true believers," he said.
Former premier Bob Carr said Labor had experienced a surge in support in the final days of the campaign.
"The striking thing is the breadth of the Labor gains here. Chris didn't make a single mistake in the campaign, and he deserves full credit," he told the Herald.
Labor water spokeswoman Rose Jackson said while Perrottet had run an admirable campaign, he had been let down by the Liberal brand and a caucus bereft of talent.
"We picked the right issues, we were incredibly disciplined on it. We wanted it more," she said.