Labor wins all over Perth and WA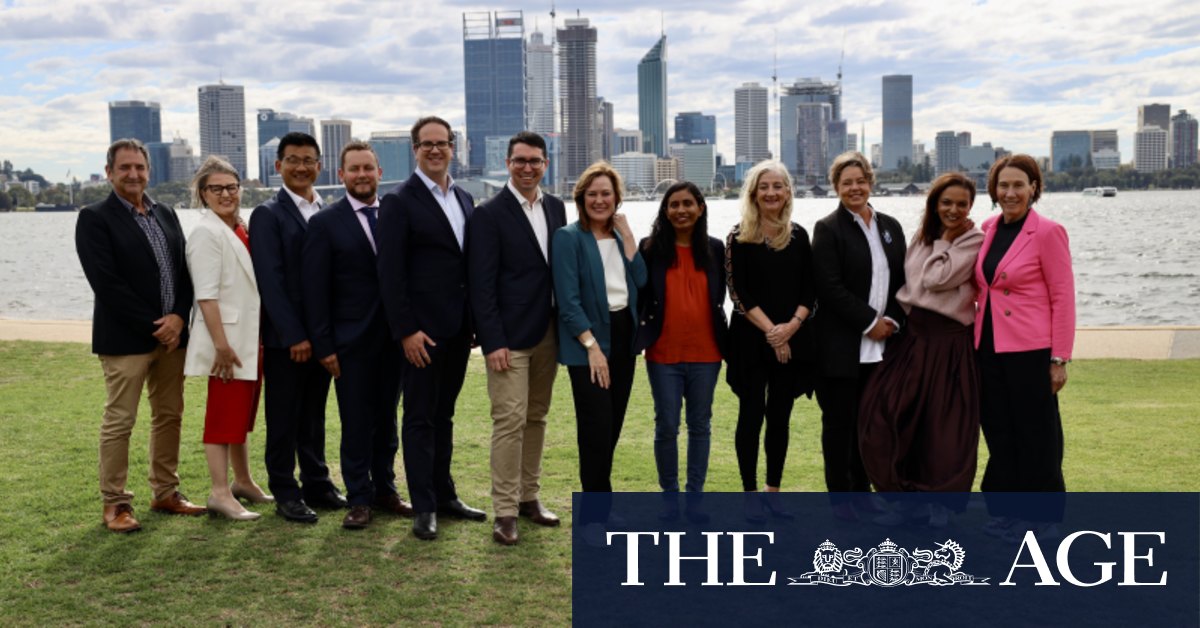 "WA has more representation right here and like my colleagues have said, today is not the day to discuss that," she said.
Member for Perth Patrick Gorman and Senator Sue Lines, who is deputy president of the Senate and would be the natural choice as president, also deflected questions.
"Today is about celebrating these fabulous new Labour MPs," Gorman said.
'Goodenough on notice'
Labor has ousted the Liberals from four seats in metro Perth and a fifth, Moore, is still in doubt.
Liberal incumbent Ian Goodenough is ahead by just 835 votes with 68.9 per cent of the vote counted, however postal vote counts are trending toward the Liberals.
It was previously held by the Liberals with an 11.6 per cent margin.
Loading
Goodenough has been embroiled in controversy for his involvement in the 'The Clan', a group of WA Liberal MPs and party members led by former Finance Minister Mathias Corman and state upper house MPs Nick Goiran and Peter Collier.
Tom French, Labor's electrician-turned-lawyer candidate, faces a nervous wait as postal and early votes are counted but said Goodenough was "now on notice".
"I think the people have Moore have spoken, in they've sent a very strong message. I think they expect more from their members," he said.
Former WA Police officer of the year and former Malaysian dolphin trainer Sam Lim also delivered one of the biggest upsets of the campaign, ousting Public Service Minister Ben Morton from his previously blue-ribbon seat of Tangney.
He said he was approached to join the Labor party by state upper house member Kate Doust and would work hard for the electorate over the next 36 months.