Labor's victory in NSW shows risk for Liberals in Aston byelection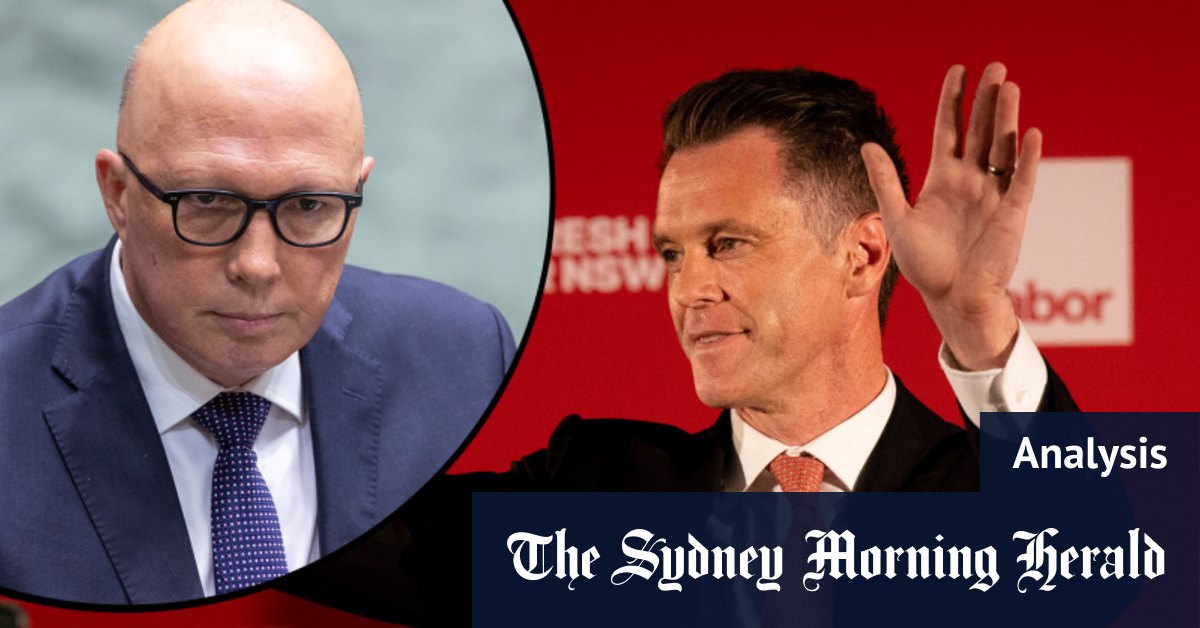 Even so, Labor candidate Mary Doyle can point to a solid government in Canberra that has acted on cost-of-living issues, such as passing caps on coal and gas prices that the Coalition opposed.
Dutton avoided the big moments in the NSW Liberal campaign – including the official launch for Premier Dominic Perrottet – but has been active in Aston because it is a federal contest with a direct impact on his leadership. All sides know the key question: can the Liberals win in Victoria with Dutton as leader?
Loading
Perrottet and his team, including moderate faction leader Matt Kean as state treasurer, managed to hold Liberal seats with their moderate approach to social and economic issues. They fought an election on two fronts – against Labor in western Sydney and against teal independents in the city's northern suburbs – and prevented the big sweep of independents seen at the federal election.
As of Sunday morning, the independents were ahead in Pittwater and Wollondilly, but the Liberals were holding on to other seats targeted by Climate 200 and its founder, Simon Holmes a Court. The argument from within the Liberals is that it could have been worse – and that a conservative message from Dutton would drive voters away.
Kean praised Dutton on Saturday night during the ABC coverage of the state result, sounding almost as if the two were on the same page. Could this be true? Kean, the most likely leader for the state Liberals now that Perrottet has said he would step down, has championed action on climate change when federal Liberals struggled for years to agree on a policy.
Loading
A likely scenario is that the Liberals are led by moderates in the two biggest states – with Kean in NSW and John Pesutto in Victoria – while Dutton takes a more conservative stance in Canberra. The wildcard is constant potential for factional upheaval within the Liberals, as Pesutto is finding with the backlash over his attempt to expel Moira Deeming from the party room for appearing at a rally with Nazi sympathisers.
And there should be no assumptions about Dutton's tenure until the Aston byelection is over.
Loved by conservatives and loathed by progressives for his time in the immigration and home affairs portfolios, Dutton is trying to prove he can appeal to the middle ground. The NSW result shows why this is essential. The Aston result will reveal whether it is possible.
Cut through the noise of federal politics with news, views and expert analysis from Jacqueline Maley. Subscribers can sign up to our weekly Inside Politics newsletter here.