Liberal members in Hilton ballroom watch Chris Minns, Labor take resounding win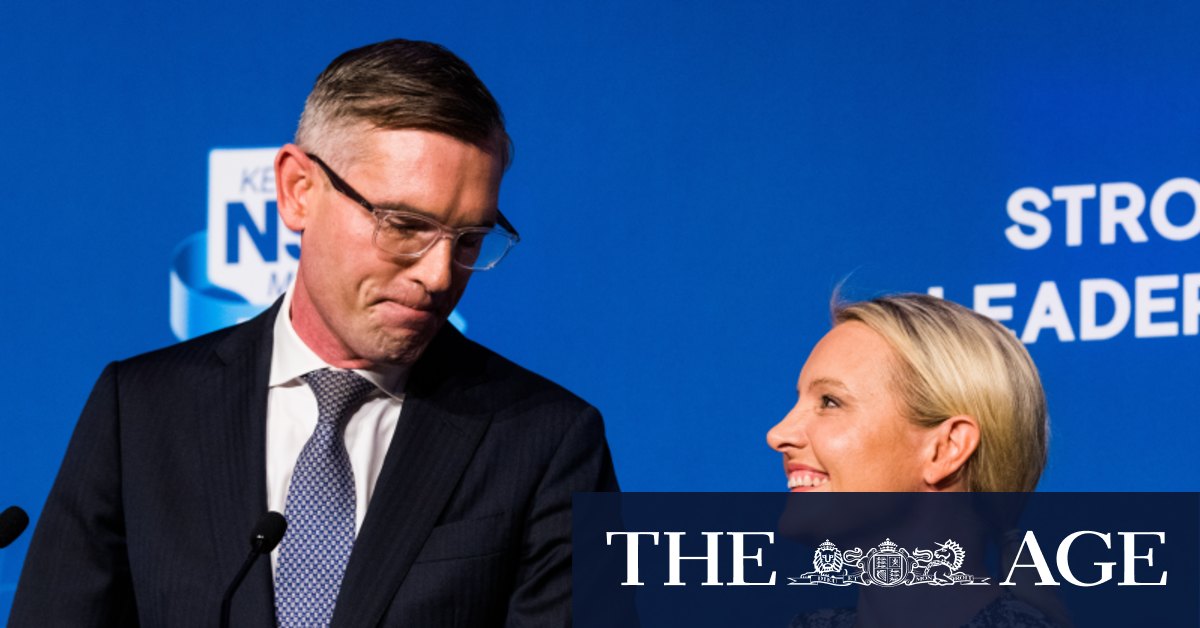 A now-former Liberal minister, who spoke on the condition of anonymity, said Perrottet had been "hamstrung in his efforts to lead" by a party structure that fought against him.
"A visionary leader lost to a leader seemingly devoid of ideas. And the question is: how did this happen? The Liberal Party itself must assess its own culpability," they said.
"The teals tied us down in the east of the city, which distracted us from dealing with One Nation in the west of the city. The irony is that the teals helped One Nation support Labor to win the election in the end."
Another outgoing minister, who also asked not to be named, said the election result was proof that the party's organisational wing had failed to learn lessons from the federal campaign.
"We made a call at our state conference in August 2022 where we said we would preselect people by the end of the year. There we were in January, still with critical seats sitting empty that were ultimately filled with dud candidates," they said.
Loading
"Clearly lesson not learnt. I think we need to completely overhaul the preselection process, and put in place a trigger clause that says they must occur by a certain time."
They added that losses in seats such as Penrith and East Hills with long-time MPs reflected the "it's time" factor and local issues.
"Penrith was always going to be tough. The minute Stuart became embroiled with John Bariloro – that was it," they said.
A senior party source not authorised to speak publicly added that the result "wasn't a repudiation of Dom, or about how charismatic Chris Minns was".
Rather, they said, it was a classic example that "if you don't pick candidates that are up to scratch, you lose".
Loading
Treasurer Matt Kean, who retained his seat of Hornsby, said "the 12-year factor" had ultimately cost the government while conceding that the campaign had been burdened by internal distractions that diverted from its message.
Kean would be the frontrunner to take leadership of the party, but Liberal insiders said he would face likely challenges from Alister Henskens and Mark Speakman. Environment Minister and Manly MP James Griffin was named by some Liberals on Saturday as a possible "dark horse" in a leadership tilt.
A shell-shocked retiring health minister and Liberal elder Brad Hazzard said it was the greatest of disappointments that his seat of Wakehurst had been ripped from Liberal clutches by independent candidate Michael Regan after more than three decades under his watch.
"It would appear that obviously some factors were beyond local control," Hazzard said. "I honestly don't know what they are. It strikes me that everything the Liberal National party has done has been banked by the community."
Loading
Speaking on Nine's election night TV panel, former premier Baird said Perrottet had been handicapped by failures of the party back office and scandals inflicted on itself.
"You cannot win the respect across communities unless you're getting good candidates into the field, unless you're thinking and talking about the community rather than yourself," Baird said.
Cut through the noise of federal politics with news, views and expert analysis from Jacqueline Maley. Subscribers can sign up to our weekly Inside Politics newsletter here.