LNP urges Queensland voters to preference One Nation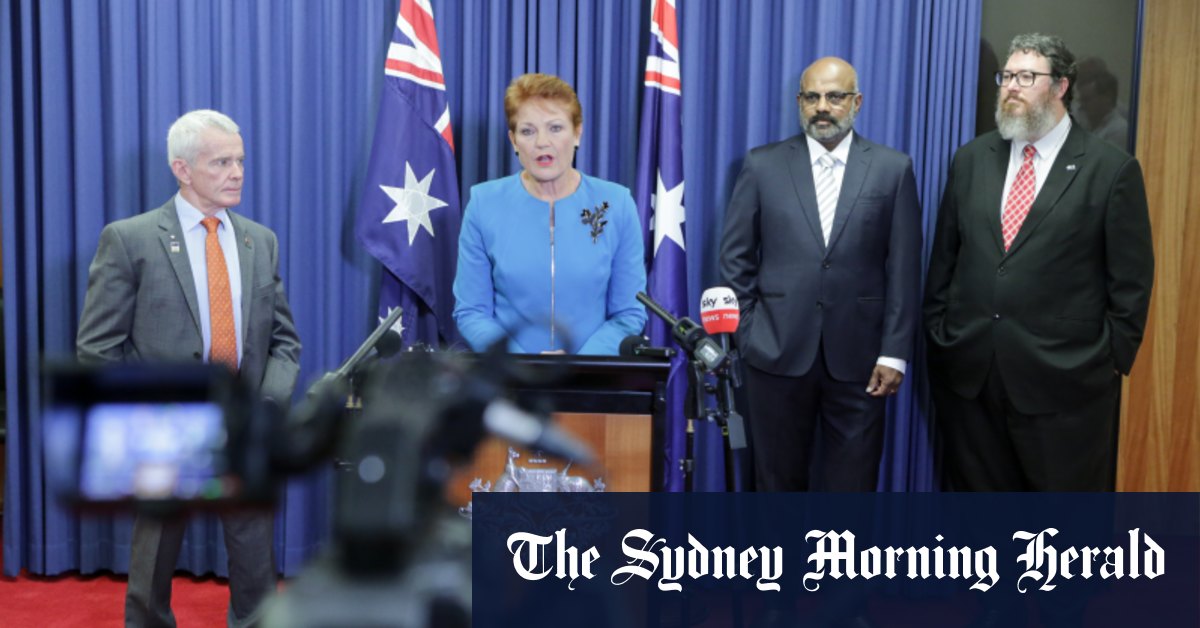 Yet, in the lead-up to the 2019 election, Morrison directed Liberal Party and Liberal-aligned Queensland LNP members to place Labor ahead of One Nation on how-to-vote cards.
Morrison was seeking to defuse anger about gun lobby links after revelations from a damming al-Jazeera investigation.
"This is a decision which is based on our strong view about the sanctity of Australia's gun laws," Morrison said at the time.
After reports emerged yesterday of the One Nation bid to target moderate Liberals, Morrison said arrangements would vary and suggested there was "further information to come … particularly in relation to Queensland".
The LNP wants its voters to preference the One Nation group second in the Queensland senate contest and the United Australia Party third. The LNP is also recommending second-preference votes go to One Nation candidates in its marginal seats of Leichhardt and Longman.
The Queensland senate contest has a large field of candidates, with Hanson herself fighting numerous challengers on the right, including Clive Palmer and former Queensland premier Campbell Newman, as well as Liberal incumbent Amanda Stoker and Greens ticket leader Penny Allman-Payne.
Hanson recently announced former Coalition government backbencher George Christensen would be on the One Nation senate ticket and campaign for the party.
While One Nation is running candidates in six other state or territory senate races, the party's only other appearance on LNP senate how-to-vote cards is in Tasmania, where it has been placed sixth. Palmer's United Australia Party – with former Coalition government backbencher Craig Kelly as its leader – features in second, third or fourth place in five states and territories.
Some research suggests that while up to 45 per cent of major party voters follow their how-to-vote cards, minor parties do not have as much influence. It remains to be seen whether the LNP favouring One Nation in selected seats and Senate contests undermines their campaign in more moderate urban seats.
Loading
One Nation preference flows favoured the Coalition in all 59 seats it contested in 2019. Coalition preferences helped the minor party's first Queensland surge in 1998, before it was placed last at the federal poll that followed.
The latest Resolve Political Monitor found combined support for UAP and One Nation totalled an evenly split 8 per cent nationwide in mid-April, but rose to 10 per cent in Queensland for the latter alone.
One Nation is yet to clarify its broader how-to-vote strategy for the May 21 poll. Labor's preferencing suggests differing senate vote distributions in different seats, with the Greens placed second in Brisbane but fourth in regional Flynn, and One Nation last in lower house contests.
Jacqueline Maley cuts through the noise of the federal election campaign with news, views and expert analysis. Sign up to our Australia Votes 2022 newsletter here.