Lowe's day of reckoning approaches with every rate rise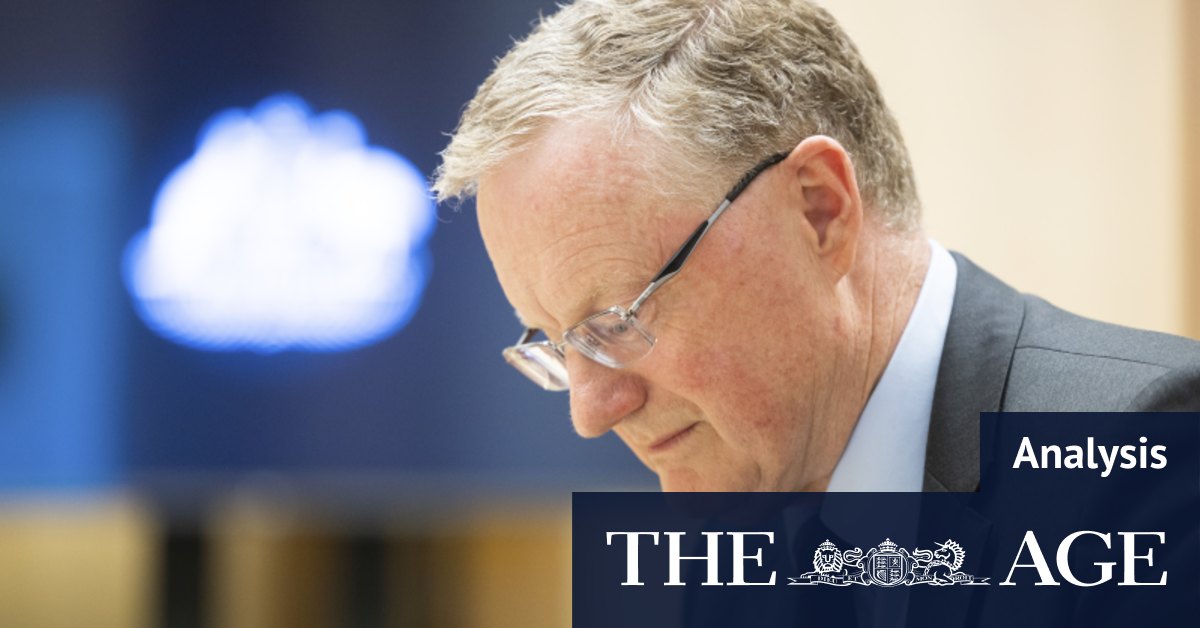 That's two massive policy mistakes in a short period of time.
The review is also looking at the bank's governance, which includes the independence of debate within the organisation and accountability. That extends to the bank board that, if you listen to some critics of the RBA's recent rate hikes, simply sits around waiting for the Tim Tams to be delivered at the monthly meeting.
Loading
If, however, you believe accountability includes both the RBA executive and the board, then some blame has to be shared among Mark Barnaba, Wendy Craik, Ian Harper, Carolyn Hewson, Treasury secretary Steven Kennedy, Carol Schwartz and Alison Watkins.
Barnaba, Craik, Harper and Schwartz were on the board pre-COVID. They were there as the bank injected hundreds of billions of dollars into the economy (on top of record-low interest rates) that are contributing to the inflation it's now battling.
Another aspect of the review is the bank's overall culture, leadership and recruitment.
If the review makes any recommendations around the culture, the obvious question comes down to who is best placed to improve it. Lowe has been with the bank for all but two years since 1980, while deputy governor Michele Bullock has been with the RBA since 1985.
A private business, such as a major commercial bank, would not stick with a long-term CEO if presented with an independent report saying the culture has to change.
Voters cast a harsh judgment last year on Scott Morrison, who famously said that while he had been a bit of a bulldozer, he could change his leadership style.
Under Lowe's tenure in charge of the Reserve Bank, the organisation has become far more open in explaining itself and its thinking.
That openness was undermined by its decision not to talk publicly about monetary policy between its December 6 and February 7 meetings. For the first time in five years, Lowe decided against giving a scene-setting speech outlining his thoughts on the economy for the coming 12 months.
Loading
That was a speech in which he could have given borrowers a little heads-up that the interest payments on their mortgages are likely to keep going up. Instead, Lowe decided to wait until his appearances this week before two parliamentary committees to explain the bank's thinking.
This decision was defendable – until a report by the Australian Financial Review that Lowe had given a private briefing to traders with the nation's commercial banks that happened to coincide with an increase in bond yields.
The first independent review of the Reserve Bank since the days of $1 notes is going to make far-reaching recommendations.
Jim Chalmers will soon have to decide who is best placed to oversee those changes.
Cut through the noise of federal politics with news, views and expert analysis from Jacqueline Maley. Subscribers can sign up to our weekly Inside Politics newsletter here.