'Mankad' is within rules, yet players know it is underhanded as controversy strikes at Lord's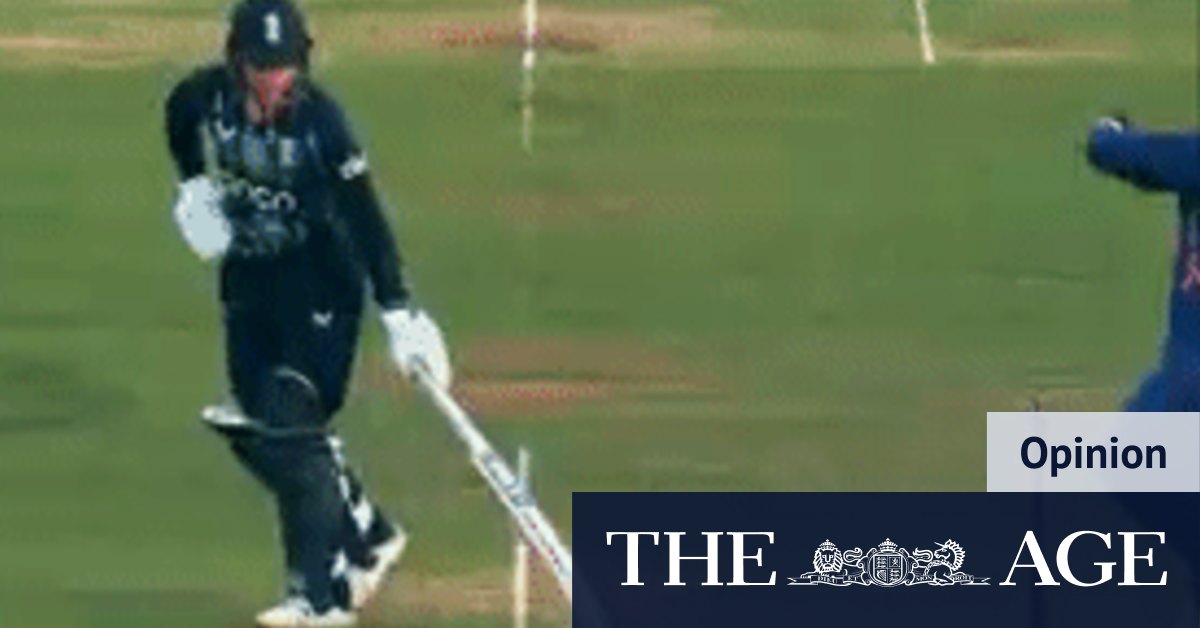 The run out of a non-striker by the bowler is no longer considered unfair play under the laws of the game, so Deepti Sharma did nothing wrong at Lord's when she dismissed Charlie Dean in a T20 international, but it is the sport's most glaring example of underhand gamesmanship.
The match on Saturday (Sunday AEST) should have been a historic moment for India and England as they returned to Lord's for the first time in five years since they met at the women's 2017 World Cup final. But it will be instead remembered for a controversy that ignited just as England looked to be closing in on an improbable victory in the final match of the series.
Dean – the hosts' No 9 – had moved to 47, but she paid the price for leaving her ground early at the non-striker's end when Sharma took the bails off after entering her delivery stride. After a television review judged her to be out, India's victory by 16 runs was secure and crestfallen Dean was left in tears.
The dismissal also sparked a deluge of whataboutery on social media as England pace ace Stuart Broad discovered when he offered his opinion on Sunday (Monday AEST).
"I personally wouldn't like to win a match like that, also, very happy for others to feel differently," he wrote. At the time of writing, he had 3812 replies ranging from "Do you appeal when the batsman is not out?" and "But quite happy to nick to slip via the keeper and stand your ground in an Ashes Test? Well played sir," to the most bizarre: "So you must have not liked how eng won the 2019 ODI WC Final", a reference to the unintentional bat deflection for four (counted as six) by Ben Stokes.
The "Mankad" is sharp practice and the players know it, which is why it only ever happens in a tight match when a result is on the line and they are desperate.
If it was a widely accepted form of dismissal, it would happen in the early overs of a Test match or when a game is meandering.
India were fearing an England comeback at Lord's. Dean had put on 35 with No.11 Freya Davies, with a chance of steering her side to an unlikely win. If that had not been the case, would Sharma have still done it? Almost certainly not.