Michael Buble bursts onto Australian stage for Higher tour with standout Perth performance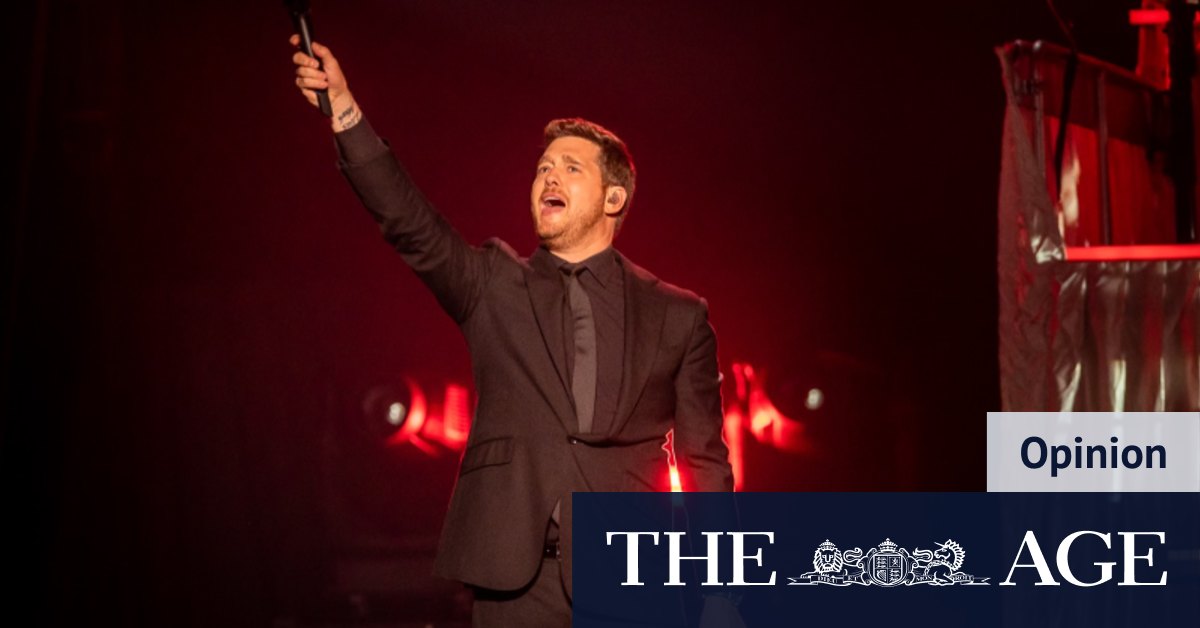 Canadian showman Michael Buble may not have been "feeling good" in the hours before his highly-anticipated Perth concert, but that's precisely how he left his devoted fans on Monday night.
Emerging from a smoke-filled stage surrounded by a two-dozen piece orchestra and several vocalists, the swooner kicked off the Perth leg of his Australian Higher tour with the 2005 Feeling Good cover.
It was an ironic opening choice for Buble, who later revealed he was feeling anything but, and had been visited by a doctor backstage in the hours before the curtains opened.
But he rallied, much to the delight of the 12,600 people packed into RAC Arena, who braved the wet weather to watch the 47-year-old's rescheduled December concert.
The performance comes just weeks after Buble, lauded for helping to revive the public's love of the Great American Songbook, landed his fifth Grammy for his ninth studio album Higher.
Buble had no trouble getting the audience out of their seats during the 90-minute concert, with people of all ages singing, clapping and dancing to Haven't Met You Yet just minutes in.
He danced across the stage while treating fans to the classics that landed him on the world stage two decades earlier, including Home and Everything, as well as his latest award-winning track Higher.
In an immaculate black suit, Buble looked every bit the part as the arena filled with the powerhouse vocals that have cemented his place as one of the most influential jazz singers of his era.
But it was his wit, charm and charisma between songs that won the audience over.