Moana Pasifika refuse to rule out pushing for Western Force to forfeit Covid-19 cancelled game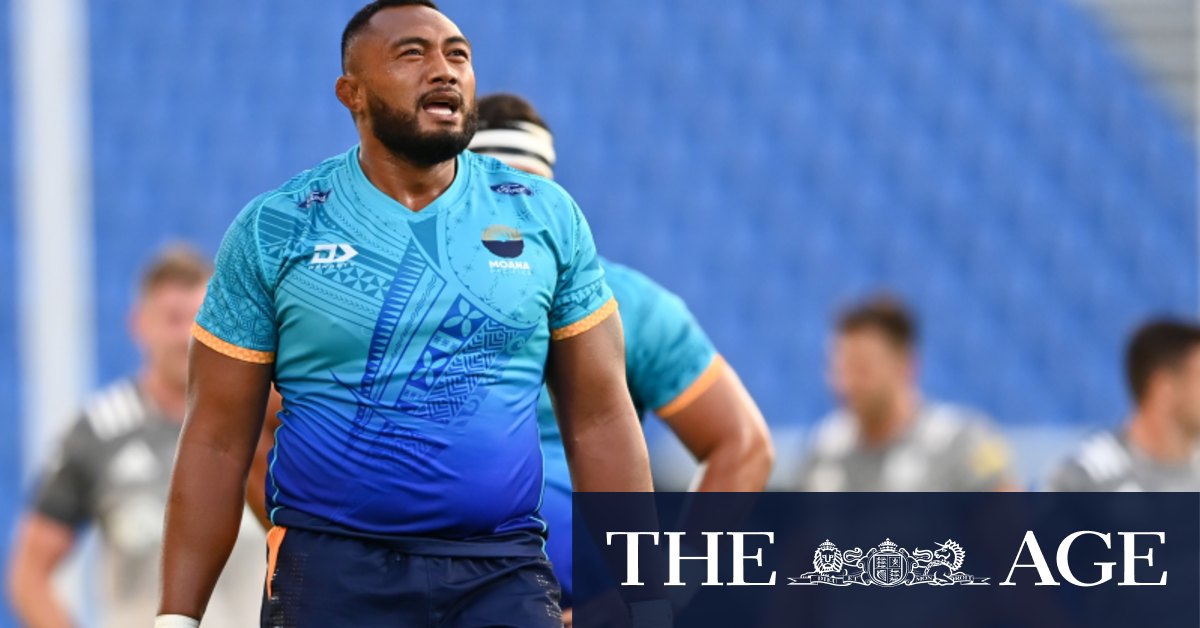 Led by coach Aaron Mauger, they spent three weeks longer than any other side in the Queenstown bubble at the start of the season and gave a debut to 46 Super Rugby players in their first season of competition.
Super Round, where all 12 teams converged on Melbourne to mark the start of the trans-Tasman crossover portion of the competition, became their light at the end of the tunnel, Sakalia said.
'Is it in the best interests of the competition for one team to be … consigned to being a non-player'

Moana Pasaifka boss Pelenato Sakalia
Ranked last with one win from eight games, Moana nevertheless believed that with a full week's preparation they were a better than even chance of picking off the weaker sides on the Australian part of the draw.
"We used the first part of the competition to build depth in our squad, to build on our game and improve our conditioning, so we could come into this phase to really see how we were placed," Sakalia said.
"We were really excited to be able to travel and play Australian teams but, even more so, to get on to the field knowing they were in the same position as everyone else."
Force and SANZAAR sources felt confident the game would be played but, with only five rounds left and both sides playing out their seasons in the other's country, where and when are live questions.
The Force are in eighth spot but face a tough run to retain that place with games against the five New Zealand sides. If Moana can beat one or two of their Australian-based opponents, including the Fijian Drua, the postponed match will have a major bearing on the final composition of the top eight.
Loading
Force boss Tony Lewis defended the club's response to a widespread outbreak, where 25 players, coaches and staff contracted the virus.
"We followed the protocols set out by SANZAAR and the medical advisory group, and we just didn't have a team," Lewis said. "We tried everything we possibly could – we had 10 Shute Shield players at one stage – but then we went down 25 players.
"The last thing we wanted to do was play a make-up game in New Zealand. If I had my time again I probably would have run direct to the chief executive, but we followed the protocols set up."
Watch every match of the Super Rugby Pacific on the Home of Rugby, Stan Sport. All streaming ad-free, live and on demand only on Stan Sport.