Moldova's Transnistria region reports attacks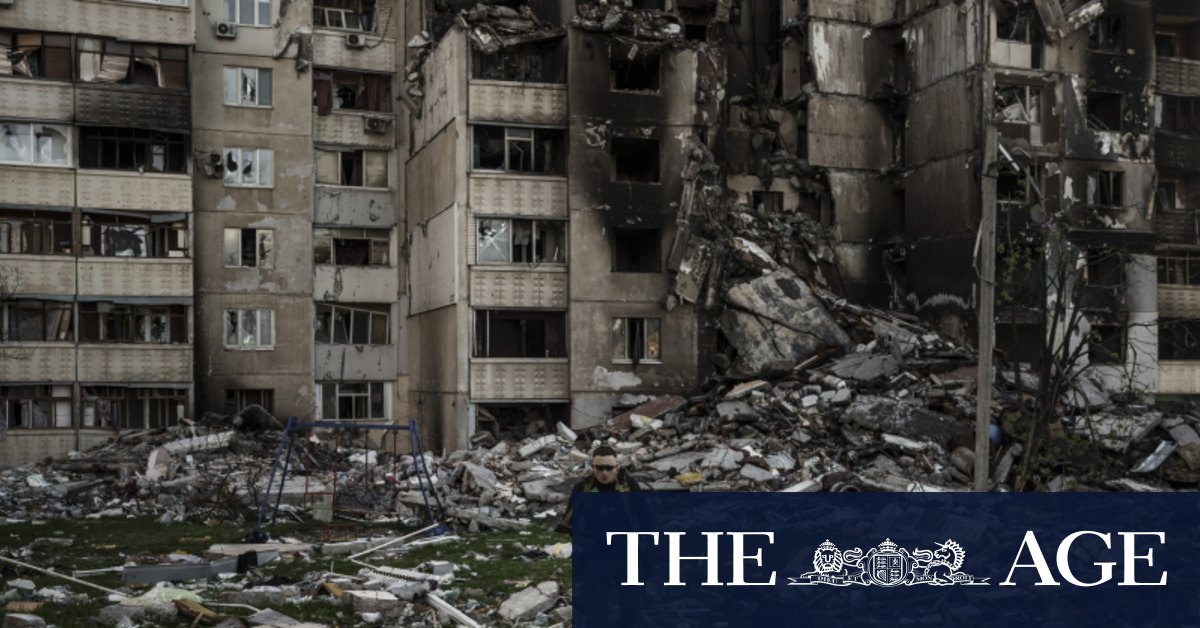 She said the Moldovan security council had recommended stepping up the combat readiness of forces, increasing the number of patrols and checks near its border with Transnistria and monitoring critical infrastructure more closely.
Russia has had troops permanently based in Transnistria since the collapse of the Soviet Union.
Kyiv, which fears the region could be used as a launch pad for new attacks on Ukraine, accused the Kremlin of masterminding the attacks.
Ukraine "condemns the desperate attempts to draw the Transnistrian region of Moldova into the full-scale war against Ukraine," the foreign ministry said in a statement.
It noted that the incidents followed recent comments from Russia about extending its reach in the region.
Last week, a senior Russian military official said the second phase of what Russia calls its "special military operation" in Ukraine included a plan to take full control of southern Ukraine and improve its access to Transnistria.
Kremlin spokesman Dmitry Peskov told reporters that Moscow was following events in Transnistria closely.
Meanwhile, at defence talks with 40 countries in Germany, the United States said the world was galvanised against Russia's two-month-old invasion of Ukraine as it sought to speed and synchronise the delivery of arms to Kyiv.
"As we see this morning, nations from around the world stand united in our resolve to support Ukraine in its fight against Russia's imperial aggression," US Defence Secretary Lloyd Austin said at the start of talks in Germany.
"Ukraine clearly believes that it can win, and so does everyone here."
US Army General Mark Milley, chairman of the Joint Chiefs of Staff, cautioned that Ukraine needed more security assistance to help defend against an unfolding and potentially decisive Russian onslaught in the east.
He said the coming weeks were "critical."
"The Ukrainians will fight. We need to make sure they have the means to fight."
Germany, for the first time, announced the delivery of heavy weapons to Ukraine.
Also on Tuesday, British Prime Minister Boris Johnson said he did not expect Russian President Vladimir Putin to use tactical nuclear weapons in Ukraine if he faced more military failures in the country.
Johnson told Talk TV he thought Putin had enough political space, and support in Russia, to be able to back down and withdraw from Ukraine.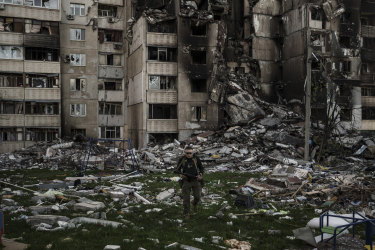 US officials, speaking on condition of anonymity, assess that Russia will rely heavily on artillery strikes, trying to pound Ukrainian positions as Moscow moves in ground forces from several directions to try to envelop and wipe out a significant chunk of Ukraine's military.
But the United States also estimates many Russian units are depleted, with some operating with personnel losses as high as 30 per cent – a level considered by the US military to be too high to keep fighting, officials say.
Reuters
Get a note directly from our foreign correspondents on what's making headlines around the world. Sign up for the weekly What in the World newsletter here.