Nationals are breaking their deal with Morrison on climate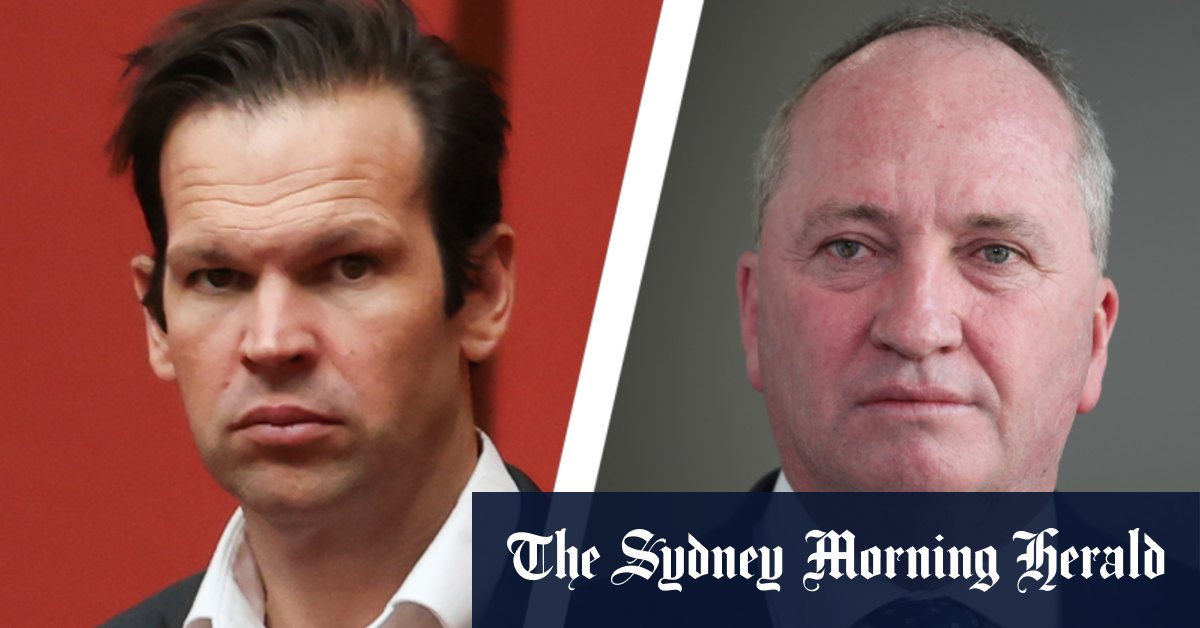 Anyone who tries to buy off threats with money had better be sure that the other side will stick to the deal and not come back asking for more.
That is advice that Prime Minister Scott Morrison should think about as Nationals MPs this week reopen the tortured debate over the policy of reaching net zero emissions by 2050.
Morrison spent most of last year trying to convince the Liberals' Coalition partner to accept a commitment to net zero. Nationals' leader Barnaby Joyce eventually agreed but he was very explicit that he wanted a lot of money to be spent in regional electorates in exchange for the party's support. "In any deal I don't start by saying what I think it's worth. I start by saying 'how much do you want it'?" Joyce said in September.
Morrison kept his side of the deal in the March budget offering at least $14 billion of regional funding which was part payment for the Nationals' support.
The budget included $7.4 billion investment in more dams and water projects, a new $2 billion "regional accelerator" program to invest in skills and supply chain resilience, a $1.3 billion telecommunications package for mobile coverage of country roads and $1.5 billion for country roads including the "Outback Way" from Winton in Central Queensland to Perth across the empty desert.
Many of the projects, such as $433 million for the Dungowan Dam near Tamworth, which has been approved without a business case, are of questionable value. But they bought the support of the Nationals in cabinet, allowing Morrison to take the net zero policy to the Glasgow climate summit last November.
Now in the middle of the election campaign, some Nationals MPs have welched on the deal. Joyce is toeing the line but Senator Matt Canavan has declared that "net zero is dead" and the Nationals candidate for Flynn, Colin Boyce, says the commitment to net zero is "flexible".
This split in the Coalition puts a question mark over whether the government is truly committed to net zero emissions.
The mixed messaging might be popular in the bush but it is grist to the mill of independent candidates in the inner city seats such as Wentworth, Warringah and North Sydney who say the Nationals are calling the Coalition's tune on climate change.
The split will remain a problem even if Morrison is re-elected. During the campaign, the Coalition has pretended it can achieve its net zero goal at little cost using "technology not taxes". It says the ALP's plan for a safeguard mechanism is a "sneaky carbon tax".