North Korea fires short-range ballistic missile as US, South Korea stage military drills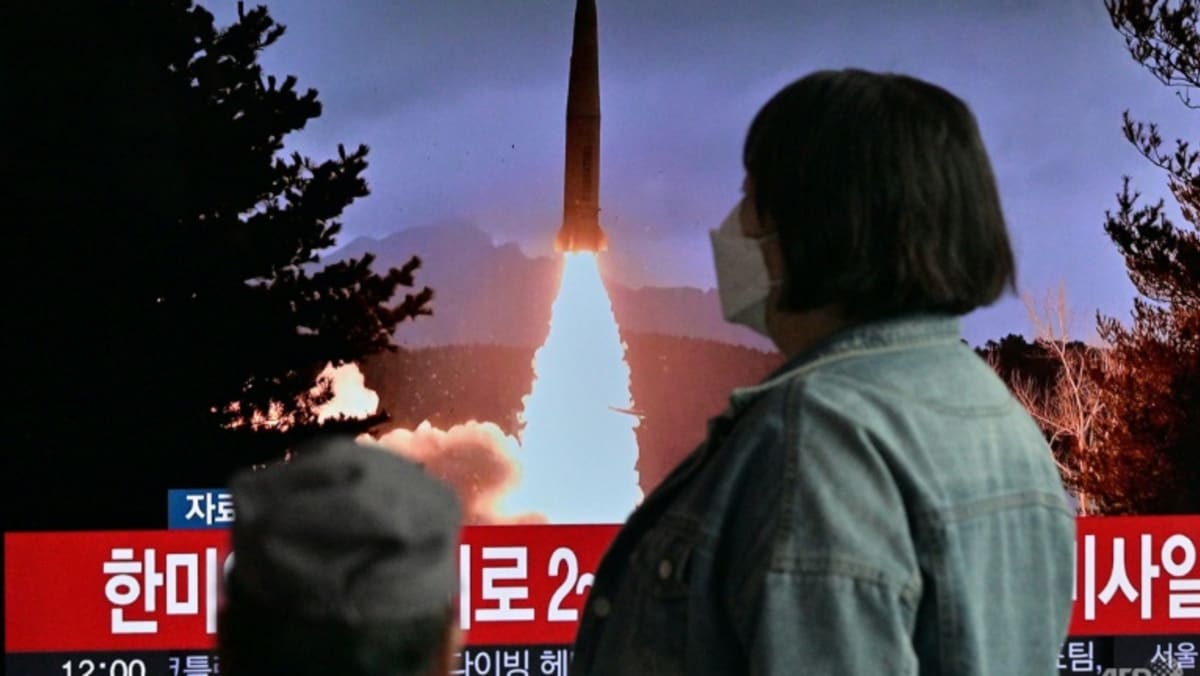 SEOUL: North Korea fired a short-range ballistic missile on Sunday (Mar 19), Seoul's military said, the fourth show of force in a week as South Korea and the United States stage major military drills.
Seoul and Washington have ramped up defence cooperation in the face of growing military and nuclear threats from North Korea, which has conducted a series of increasingly provocative banned weapons tests in recent months.
South Korea and the United States are currently in the middle of 11 days of joint drills known as Freedom Shield, their largest in five years.
North Korea views all such exercises as rehearsals for invasion and has repeatedly warned it would take "overwhelming" action in response.
"Our military detected one short-range ballistic missile fired from around the Tongchang-ri area in North Pyongan province at 11.05 am towards the East Sea," South Korea's Joint Chiefs of Staff (JCS) said, referring to the body of water also known as the Sea of Japan.
The missile flew 800km and was under analysis by US and South Korean intelligence, the JCS said in a statement, calling the launch "a serious provocation" that violated UN sanctions.
"Our military will maintain a solid readiness posture based on its ability to overwhelmingly respond to any provocation by North Korea, while carrying out intensive and thorough combined exercises and drills," it added.
The US military's Indo-Pacific Command also condemned the launch, saying it highlighted "the destabilising impact" of North Korea's banned weapons programmes.
Tokyo confirmed the launch, with its deputy defence minister Toshiro Ino telling reporters that it had "lodged a vehement protest to and strongly condemned (North Korea) through our embassy in Beijing".
The missile may have flown on an irregular trajectory, and appeared to have fallen outside Japan's exclusive economic zone, Kyodo News reported, citing unnamed government sources.