Nsil: India Space News: Space revenue from DoS, NSIL growing consistently, need to snip import dependence | India News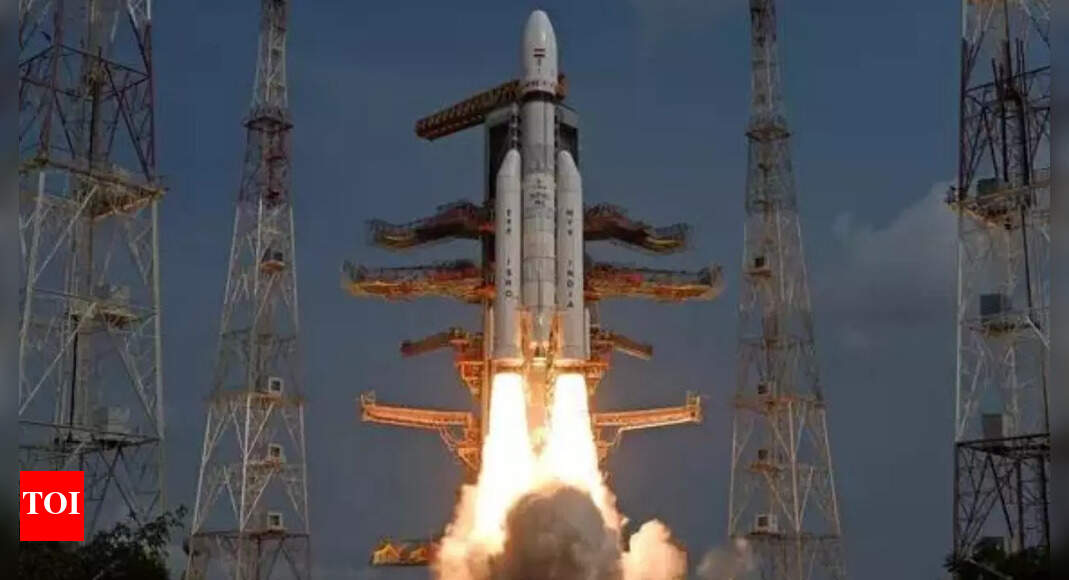 BENGALURU: Revenue generated by the department of space (DoS) and Space PSU NewSpace India Limited (NSIL) has been "constantly increasing", a Parliamentary standing committee has noted, while also pointing out that the department needs to more intensely collaborate domestically to reduce import dependency from the current 40%-50%.
The department-related Parliamentary standing committee on science and technology, environment, forests and climate change sought revenue information from DoS in the background of the department taking up various initiatives towards commercialisation and revenue generation from its services, products, research capabilities, etc.
It also wanted to understand the funds generated (revenue) when compared to the government's revised estimate (RE) allocation every year, which the committee notes has been reduced substantially.
"The BE (budget estimate) allocation to the department for 2022-23 was Rs. 13,700 crore which was reduced substantially by almost 23% to Rs 10,530 crore in RE 2022-23. Further, the Committee also observes that though the BE 2023-24 allocation (Rs 12,543.91 crore) is higher by about 20% compared to RE 2022-23, it is still lesser than the BE 2022-23," the latest report by the panel read.
It noted that a major reason for reduction in allocation during RE 2022-23 was delayed procurement of critical components due to global supply chain disruptions.
Revenue up
According to the report revenue generated by DoS touched Rs 2,780 crore in 2022-23 from Rs 929 crore in 2020-21.
"The Committee was apprised that the department is providing launch services to both international & domestic satellite customers through dedicated launches as well as by launching them as co-passengers in national missions of Isro. Till date, it has accomplished 10 dedicated commercial launches and has successfully launched 384 international customer satellites through commercial launch service contracts," the report read.
While lauding the increasing revenue the committee recommended to the Department to explore ways of further augment revenues through delivery of more value-added services both in the upstream and downstream space sector.
Similarly, NSIL's revenue has increased to Rs, 3,509 crore in 2023- 24 (as projected) from Rs 1,731.8 crore in 2021-22. ""Further, profit before tax has also increased continuously, up to Rs 757 crore (projected) in 2023-24 from Rs. 459 crore in 2021-22. The Committee appreciates NSIL's achievements in such a short period of time and recommends DoS to provide all support to enable it to act as an agency of international character and quality," the report read.
Import dependence
However, the committee also pointed out that the current import dependencies in satellite systems are to the tune of 45%-50% despite the department making earnest efforts to achieve higher indigenisation.
It recommended that the department collaborate "more intensely with the Indian industry and the ministry of electronics & information technology in finding solutions towards creating the support ecosystem that enables domestic manufacturing of critical electronics components.
This, it said, will not only save expensive foreign reserves but also shuttle India into the orbit of semiconductors and related critical technologies.
"…With regard to space transportation systems, continuous efforts by the department has resulted in a reduction of the import content of 25-30% in the development phase to about 8-9% currently. Presently, the major import dependencies are related to electronic components and high strength carbon-carbon fibres. With regard to satellite programmes, the major import dependencies are for sourcing EEE (electrical, electronic and Electro-mechanical) components, space qualified Solar Cells, Detectors, Optics and Power Amplifiers. Currently, the import dependency for satellite programmes is about 50-55% for a typical satellite," the report read.