Plan to use trees felled by Dandenongs storm for memorial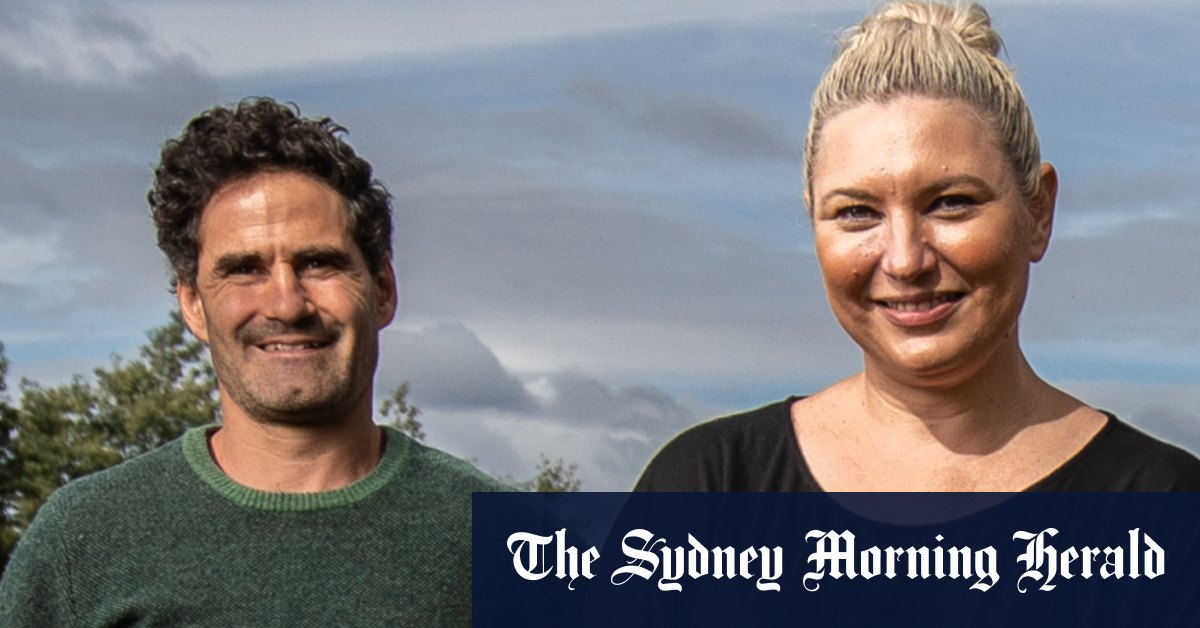 "If you have a look at the park, the wind swept up that hill [and] many houses were lost on both sides," she said.
The centrepiece of the reflection space will be a sculpture crafted from trees that still have their roots intact. There will also be a plaque to recognise what took place.
"It will be a very important place to be able to sit and have that experience and know that the big storm wasn't forgotten," she said.
Children were among the worst affected by the ongoing emotional effect of the storm, said Hall.
As part of the effort to help them understand what happened, she wrote a children's book which was illustrated by pupils from Mount Dandenong Primary School.
"It's OK to remember," she said. "The more we talk about the event and how we feel about it, the more we can move on and heal."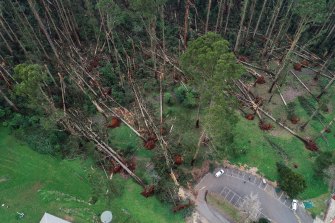 Sculptor Anton McMurray, a Kallista resident, hopes to collect up to 11 trees with the root balls still intact, with the idea of inverting the trunks with the bottom at the top.
"I want to create somewhere where our natural world feels like a safe place," he said. "Which is the complete opposite to how people felt during the storm and its aftermath."
McMurray has created a similar sculpture before called 'Seed'. He wants the tree roots to provide a type of canopy that affects the natural light for those walking or sitting underneath.
Loading
"Depending on when you see it there will be light and shadow in play," he said.
The plan is for the sculpture to be completed by next year and the playground ready by 2024.
It is hoped funding will be provided by the Yarra Ranges Council as part of its planned 39 kilometre RidgeWalk track through the Dandenongs.
Residents will be consulted about the plans and are encouraged to contact Rescue Logs if they have any fallen trees lying on their property.
The Morning Edition newsletter is our guide to the day's most important and interesting stories, analysis and insights. Sign up here.