Queenscliff boy Jhye Clark the answer to Geelong Cats' $1.6 million draft question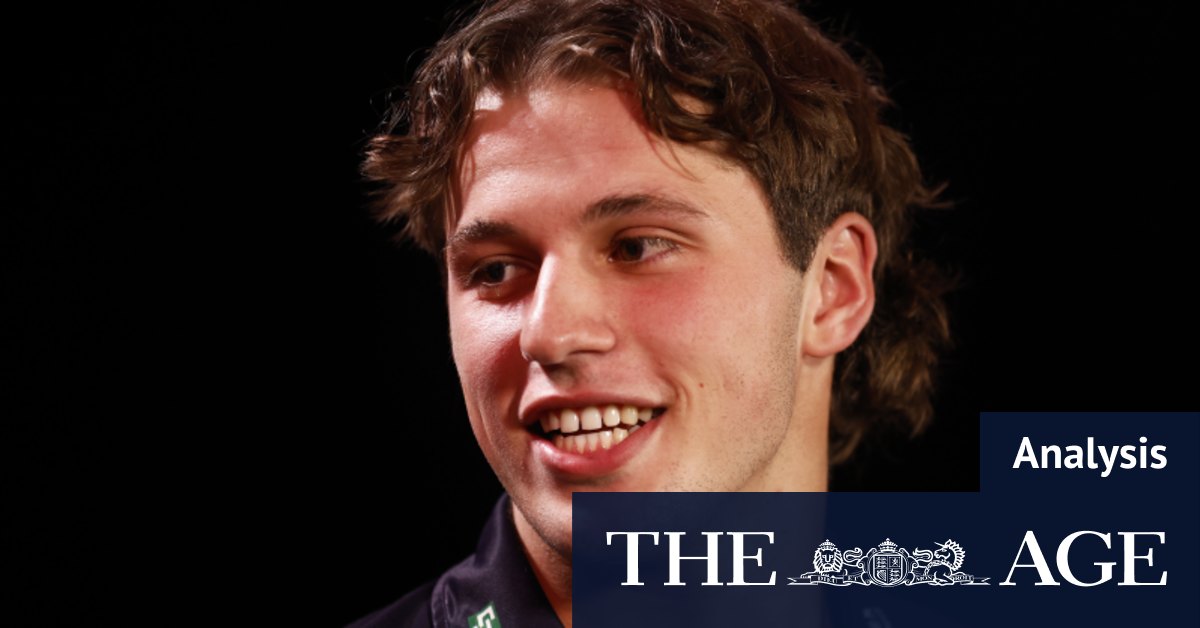 The easiest question of the night was: who would be the first pick? Answer: Aaron Cadman. Who goes at pick one hasn't held any suspense for decades.
Greater Western Sydney's plan to take Cadman has been known a long way out. As has the fact Will Ashcroft, like Sam Darcy and Nick Daicos last year, was certain to go early in the draft. It was only a question of how much in draft pick terms the Brisbane Lions would have to pay to secure him. (If you are not across the points system, lucky you. Working it out is as enjoyable as an enema.)
Suffice to say that when North Melbourne called Ashcroft's name at pick two and Brisbane matched the bid, it wiped out of a lot of other draft picks for Brisbane.
What is weird about this? Ashcroft was popularly considered the best player in the draft but didn't get picked at No.1. That mantle, and all the prestige that goes with it, went to Cadman and the Giants.
Loading
The draft is a balance of competing interests, not just a ranking of talent.
The more vexing questions for recruiters happened in the hours before the draft, when the idea of trading picks took hold and Melbourne and St Kilda both posed serious questions for Essendon.
The Bombers, tantalisingly, made it known they were open to the idea of trading their first pick – which ended up at pick five. Everyone knew that at pick six, Gold Coast were keen on Bailey Humphrey from Moe.
So too, though, were Melbourne. The Demons threw three first round picks at Essendon (this year's and two next year, one of which they received in the Luke Jackson trade) and doubtless there was a demand for picks coming back the other way. The Demons really liked Humphrey and tried to get in ahead of the Suns for the powerful forward midfielder – think of the Jordan De Goey, Jake Stringer, Christian Petracca mould. But they couldn't sway the Bombers.
The Saints also had a nibble at a trade but also couldn't tempt the Bombers away from the player they had in mind, Elijah Tsatas.
Every club has million-dollar questions at the draft, but none like the Cats delivering on their bold off-season trade move.
Keep up to date with the best AFL coverage in the country. Sign up for the Real Footy newsletter.