Rare honor to doctor from Visakhapatnam | Visakhapatnam News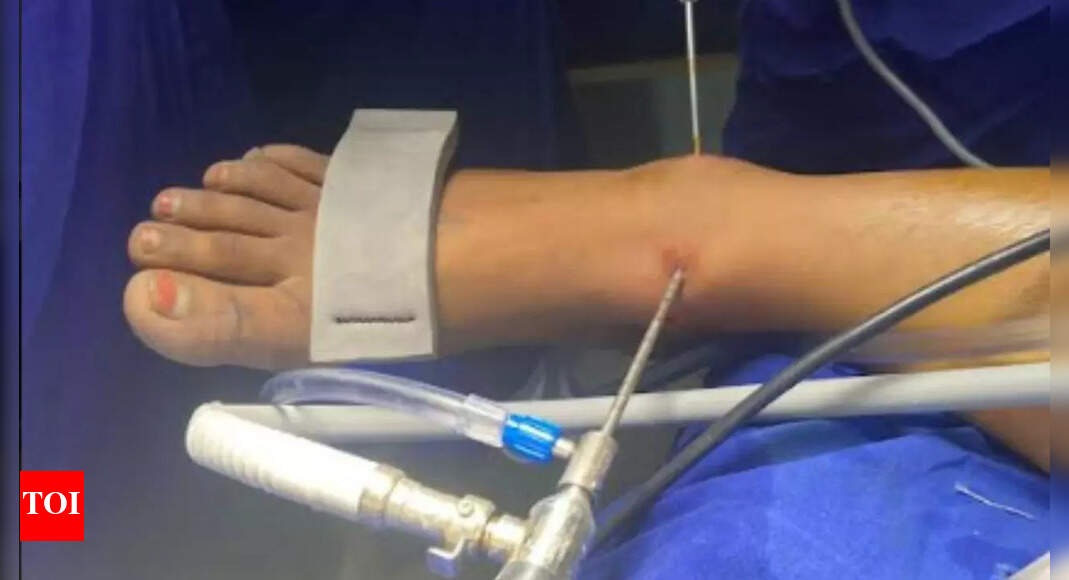 VISAKHAPATNAM: The City Orthopaedic Surgeon and Head of the Department of a corporate hospital, Abdul D Khan, who performed two rare surgeries in the state for the first time, got a rare honor as he would present two scientific articles accepted for oral presentation in the European Federation of National Orthopaedic Associations in Orthopaedics and Traumatology (EFFORT) Annual Conference to be held in Vienna, Austria in the month of May.
Two scientific research articles submitted by Khan have been accepted for presentation at the conference and a letter to this effect has been sent by the EFORT conference scientific committee.
The scientific articles include two rare surgeries performed by Dr Abdul D Khan for the first time in our AP state. They include a therapeutic ankle arthroscopy case series for the osteochondral lesion of the talus and another case of therapeutic ankle arthroscopy with ATFL reconstruction. Both patients had good functional recovery and expressed their gratitude to the Hospital management.