RBA boss Philip Lowe's sorry excuse for an apology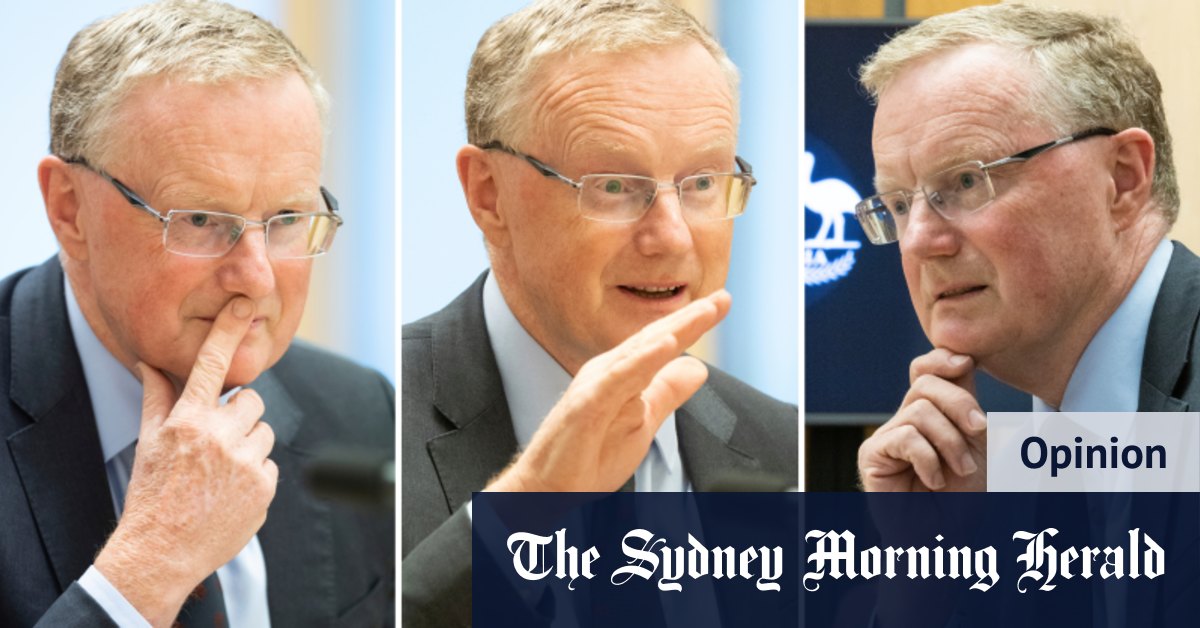 Again, it's an apology in outward appearance but there's a kicker. It was only "partly" the bank's fault that ordinary Australians, going about their business, did not drill down to the ins and outs of monetary policy jargon.
This was the form of words used by Lowe in a statement following the RBA board's October 2021 meeting, at which the cash rate was held at 0.1 per cent.
"[We] will not increase the cash rate until actual inflation is sustainably within the 2 to 3 per cent target range. The central scenario for the economy is that this condition will not be met before 2024. Meeting this condition will require the labour market to be tight enough to generate wages growth that is materially higher than it is currently," he said.
To make sense of those sentences requires: a working knowledge of the Reserve Bank's definition of "sustainably"; whether it is referring to headline or underlying inflation; where within the 2 to 3 per cent target inflation has to hit before the bank considers a rate rise; a working knowledge of the RBA's "central scenario"; understanding the current unemployment rate; where that rate needs to be to generate wages growth; and how much faster that growth has to be before it starts lifting inflation.
Most economists can't agree on key concepts in the statement.
The bank, by its own admission, got this wrong as the economy started motoring along at ramming speed. In May, a full two years ahead of schedule, it lifted the cash rate. And continued in every month since.
Loading
So, what hope did a family living in Melbourne's Mill Park or Sydney's Harrington Park or Perth's Gosnells have of understanding that rates could be increased ahead of 2024?
Lowe, rightly, argued that the super low interest rates of the past two years, on top of the RBA's quantitative easing program and spending by federal and state governments, have delivered the lowest unemployment rate in 50 years.
A jobless rate of 3.4 per cent is a tremendous policy success for a central bank whose charter includes a commitment to full employment.
But it could come at a very hefty cost as the bank frantically lifts interest rates to keep inflation – which will make life even worse for households and businesses across the country – under control.
If the bank has to apologise for getting that wrong, it will have to do much better than the one offered on Monday.
Cut through the noise of federal politics with news, views and expert analysis from Jacqueline Maley. Subscribers can sign up to our weekly Inside Politics newsletter here.