RBA governor Philip Lowe apologises over interest rate rises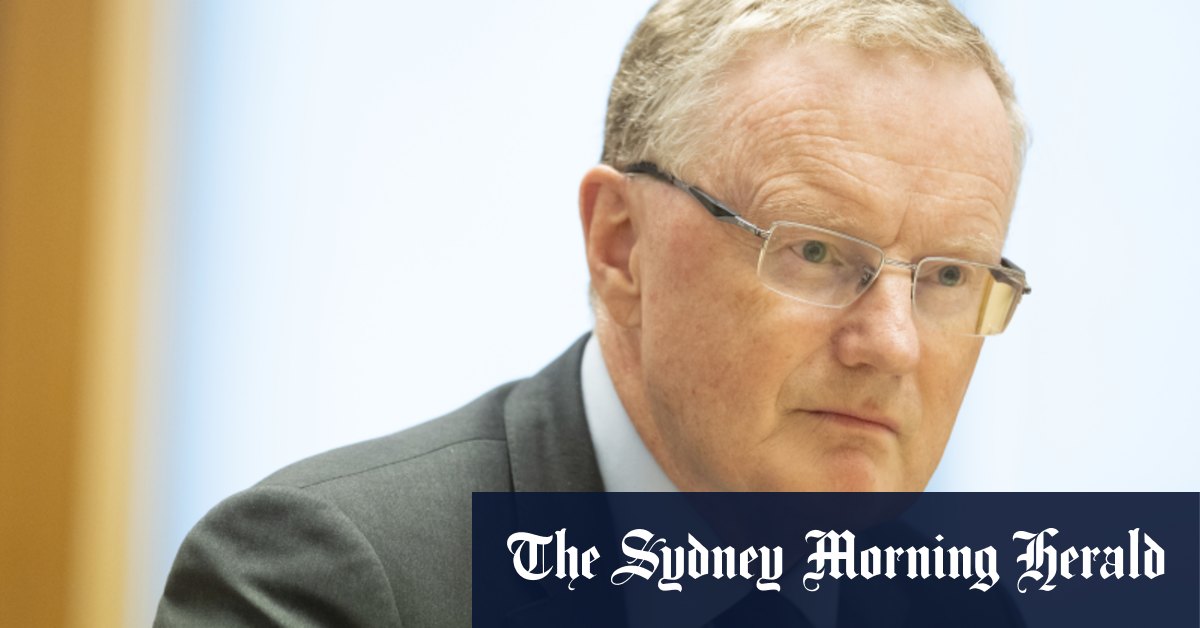 Lowe said the bank had tried to take out "insurance" to protect the country from the then-expected economic fallout from the COVID-19 pandemic.
He said there were forecasts of unemployment hitting 15 per cent, that young people would struggle to ever find work and that businesses would "fall over" across the country.
"The country was in a dire situation and the Reserve Bank wanted to do everything we could to help the country get through that," he said.
"I thought it was better doing too much than too little."
The lift in interest rates is hitting borrowers who are also facing the highest rate of inflation since the early 1990s. That higher inflation, forecast to reach 8 per cent in the December quarter, has prompted calls for large increases in wages for ordinary workers.
But Lowe said falling real wages would give way to higher real wages in the next 18 to 24 months.
"I understand this is a really hard message for people to say inflation's 8 [per cent], wages, maybe 3 or 4 [per cent]," he said.
"So your real wage is actually declining this year. And so that's a hard message for everyone. But the alternative is even more difficult."
Greens senator Nick McKim, who questioned Lowe about the apology, said the governor need to go further as many people had been induced into borrowing because of his commentary around the future movement of interest rates.
"The consequences of the RBA ratcheting up rates this year has been crushing for small business, mortgage holders and renters alike," he said.
"While Dr Lowe has appropriately apologised, the actions taken under his leadership have led to a significant loss of trust in the RBA."
The University of Melbourne's Neville Norman, who in August last year was predicting the Reserve Bank would have to lift interest rates in early 2022, said Lowe's apology was late and missed why he should say sorry.
Loading
He said Lowe had failed to follow the precedent of generations of RBA predecessors who had said nothing about the future course of interest rates. This had now created an atmosphere where people will question the credence of any statements from the bank.
"Not only is this apologia very late, it seems to miss why, and for what, it should be apologising," he said.
Lowe made the comments ahead of Australian Bureau of Statistics figures that showed retail sales fell by 0.2 per cent in October. It was the first drop in turnover this year with falls across every segment of retail except food which the bureau said was pushed up in part by sales associated with recent floods.
The value of sales fell by 0.1 per cent in both NSW and Victoria with no state or territory posting an increase. Once inflation is taken into account, the volume of retail goods sold during the month also fell.