Rebecca Lim is married: The actress ties the knot in laid-back solemnisation and 600-guest wedding dinner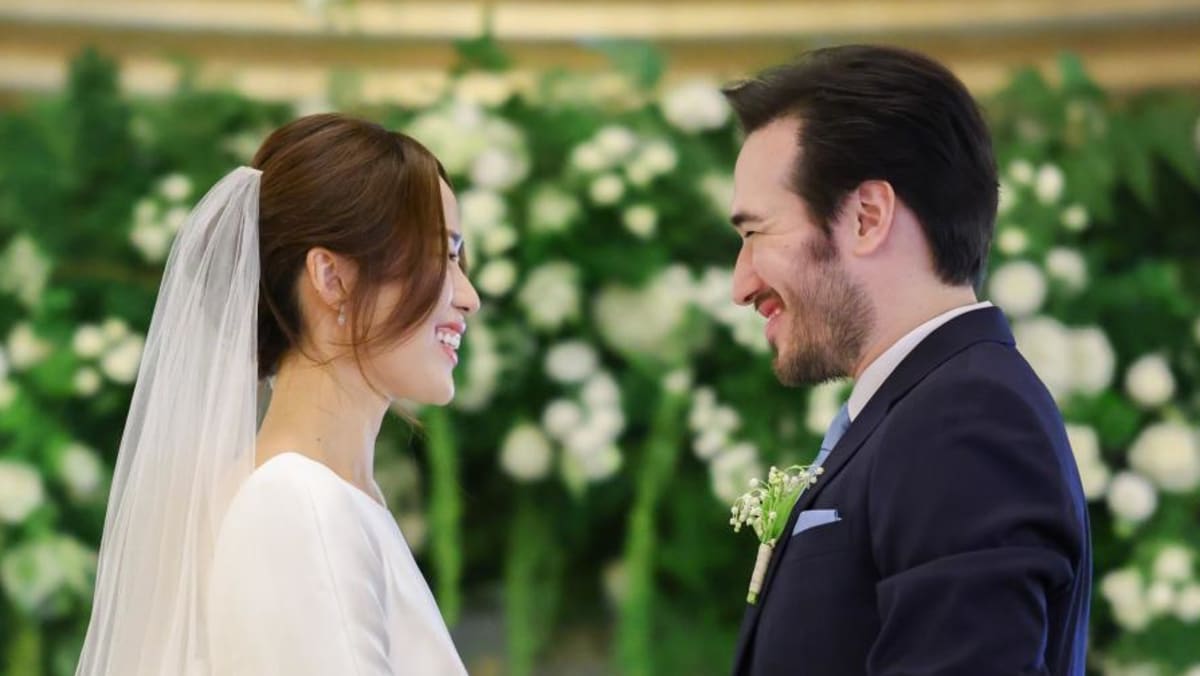 And then, when all the guests had gone home and the happy couple kicked their shoes off in their bridal suite with their close friends and family, "the first thing I thought about was what we should have for supper".
They ate the food they didn't have the time to eat at the wedding dinner, and "whatever was on the supper room service menu – burgers, fried chicken, fries, mee goreng, fried rice".
There won't be a honeymoon any time soon because of work – "I have work commitments until February for Chinese New Year and a new production coming up" – but Switzerland and the UK are potentially on the bucket list. Her husband spent his childhood in Leeds and his grandparents still live there, so it might be nice to visit them, she mused.
For now, the day after the wedding, the happy bride is enjoying the new feeling of being a Mrs. "It feels great," she said. "Yesterday was really perfect, I must say."