Rupee sees best day in 1-1/2 weeks as foreign banks sell dollars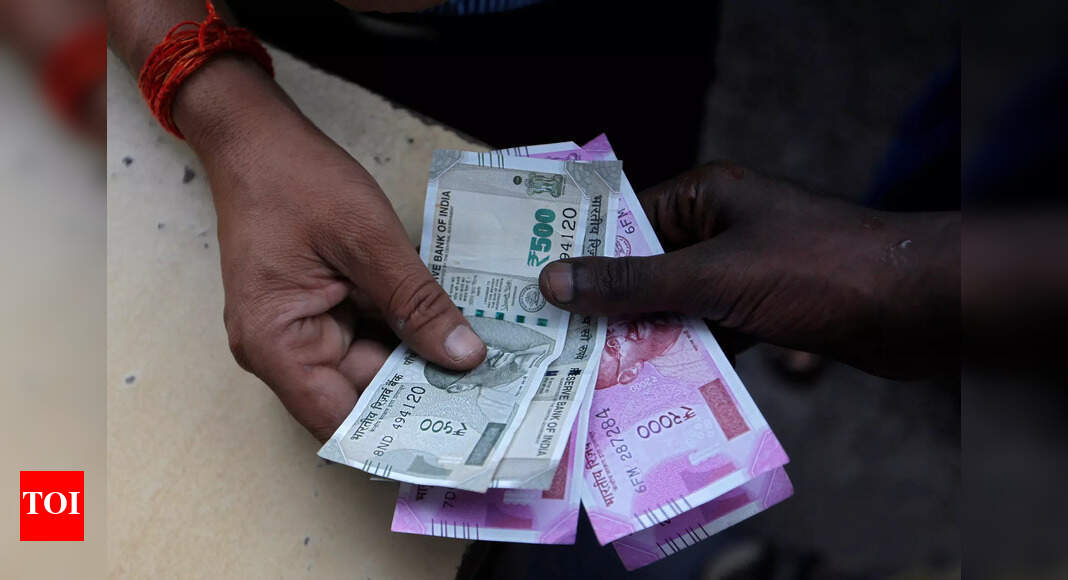 MUMBAI: The Indian rupee gained against the U.S. currency on Monday to strengthen past the 82-per-dollar level, outperforming its Asian counterparts as foreign banks in India were seen selling the greenback, several traders said.
The rupee finished up 0.23% at 81.9050 per dollar to notch its biggest intraday percentage gain since April 13.
Foreign banks sold dollars in the latter half of the day, likely on behalf of their custodial clients, traders said.
Indian shares extended gains to jump 0.7%, even as broader equity markets remained subdued.
There was also "some chatter" surrounding inflows related to an initial public offering that may have helped the rupee, a private bank trader added.
The currency was stuck in a narrow range for most of the session, as has been the case over the past few days amid lack of triggers in the lead up to the Federal Reserve meeting next week.
"The rupee continues to trade without direction, drawing influence mainly from modest flows and bids from oil companies and public sector banks, possibly on behalf of the Reserve Bank of India," said Jayaram Krishnamurthy, founding partner and COO, Almus Risk Consulting.
"This is almost a reflection of the global market where the dollar index is moving in a smaller range."
The dollar index gave up gains to trade down 0.1% at 101.550, having risen to 101.80 initially.
Asian currencies were mostly weaker as the Indonesian rupiah dropped 0.4%, after a survey on Friday showed U.S. business activity accelerated to an 11-month high in April.
The positive data somewhat allayed worries about the U.S. economy, pointing to the possibility of the Fed raising rates beyond May and not cutting them later this year.
Markets now await U.S. March-quarter GDP data due on Thursday to gauge the direction of rates.