Russia-Ukraine war: Ukrainian general predicts when war will end; UK warns Russia likely to rig referendums in Donbas – live | Ukraine
War in Ukraine will be over by end of year, head of military intelligence predicts
The war against Russia will reach a turning point by mid-August and be over by the end of the year, Ukraine's head of military intelligence has told Sky News.
Major general Kyrylo Budanov said:
The breaking point will be in the second part of August.

Most of the active combat actions will have finished by the end of this year.

As a result, we will renew Ukrainian power in all our territories that we have lost including Donbas and the Crimea.
He said Russia was suffering huge losses – although he would not be drawn on Ukrainian casualties – and said he was not surprised by their scale, given Russian power was a "myth".
Europe sees Russia as a big threat. They are afraid of its aggression.


We have been fighting Russia for eight years and we can say that this highly publicised Russian power is a myth.

It is not as powerful as this. It is a horde of people with weapons.
Budanov said Russian forces attacking the north-eastern city of Kharkiv had been pushed back almost to the Russian border and that their much-reported failure to cross the Siverskyi Donets river several days ago had resulted in "heavy losses".
I can confirm that they suffered heavy losses in manpower and armour and I can say that when the artillery strikes happened many of the crews abandoned their equipment.
He also claimed that Russian defeat in Ukraine would lead to the removal of Russian president Vladimir Putin and that a coup was already under way against him. "They are moving in this way and it is impossible to stop it," he said. He provided no evidence to support the claim.
Furthermore, Putin was in a "very bad psychological and physical condition and he is very sick". Rumours of Putin's ill health have circulated recently but the Guardian has been unable to substantiate them.
Finland's president, Sauli Niinistö, told Vladimir Putin by phone about Helsinki's plans to join Nato, Reuters reports.
Russia has said Finland's bid to join Nato was a hostile move that "definitely" posed a threat to its security to which it will respond.
Russian troops have retreated from Kharkiv and local area, says mayor
The major of Kharkiv, Ihor Terekhov, has told the BBC that Russian troops have withdrawn from the Kharkiv city area.
He said that "due to the efforts of Kharkiv territorial defence and Ukrainian Armed Forces, the Russians have withdrawn out far from the city area in the direction of the Russian border".
He added that it was now "calm in Kharkiv and people are gradually coming back to the city".
There was "no shelling in the city for the last five days", he said, explaining that there was only "one attempt" from Russian forces to hit the city with a missile rocket near Kharkiv airport. But, he said, "the missile was eliminated by Ukrainian Air Defence".
Here's a little more detail on the joint statement issued by the G7 nations, which Agence France-Presse (AFP) reports have vowed never to recognise the borders Russia is trying to redraw and have pledged enduring support for Kyiv.
After three days of talks in northern Germany, the foreign ministers said:
We will never recognise borders Russia has attempted to change by military aggression, and will uphold our engagement in the support of the sovereignty and territorial integrity of Ukraine, including Crimea, and all states.
They also vowed to expand sanctions to include sectors on which Russia is dependent, and keep supplying Ukraine with weapons to help it repel Russia's invasion.
We reaffirm our determination to further increase economic and political pressure on Russia, continuing to act in unity.
Western countries have supplied Ukraine with artillery, anti-aircraft missiles, anti-tank weapons and other powerful material, but Kyiv has been pushing allies for more support.
As the war drags on, G7 foreign ministers also highlighted the growing impact of the war on poorer countries, especially in regard to food security.
AFP reports that ministers also criticised Belarus over its stance on the war.
We … call on Belarus to stop enabling Russia's aggression and to abide by its international obligations.
Russian Su-27 fighter jets have taken part in drills to repel a mock airstrike on Russia's Kaliningrad enclave, the Interfax news agency reports, citing the Baltic Sea fleet.
The drills took place two days after Finland announced plans to apply to join Nato, with Sweden likely to follow; moves that would bring about the expansion of the western military alliance that Putin has said he aims to prevent.
The Russian Baltic Sea fleet's press service said Su-27 fighter jets "destroyed" the planes of the simulated adversary during the drills, Interfax reports, adding that more than 10 crews of the Baltic Sea fleet's Su-27 were involved in the exercises.
Foreign ministers from the G7 group of nations have vowed to reinforce Russia's economic and political isolation, continue supplying weapons and work to ease global food shortages stemming from the war in Ukraine, Reuters reports, citing a joint statement.
We reaffirm our determination to further increase economic and political pressure on Russia, continuing to act in unity.
The war will be over by the end of the year, Ukraine claims, while a UK intelligence assessment suggests Moscow is failing to make progress towards its political objectives. And, in the battle for Ukraine's second largest city, a US thinktank believes it is Kyiv's forces that are prevailing.
So what's the situation on the ground right now?
Russian forces have made only limited progress since they invaded Ukraine in February
Efforts at the Azovstal steelworks are now focused on evacuating about 60 people, comprising the most seriously wounded as well as medical personnel, Ukraine's deputy prime minister Iryna Vereshchuk has told local TV.
Reuters reports that many of those still in the plant are members of the Azov Regiment. Its deputy commander Sviatoslav Palamar has previously said his forces would continue to resist as long as they could. He told an online forum streamed on YouTube:
Our enemy, supported by planes and artillery, continues to attack. They continue their assault on our positions but we continue to repel them.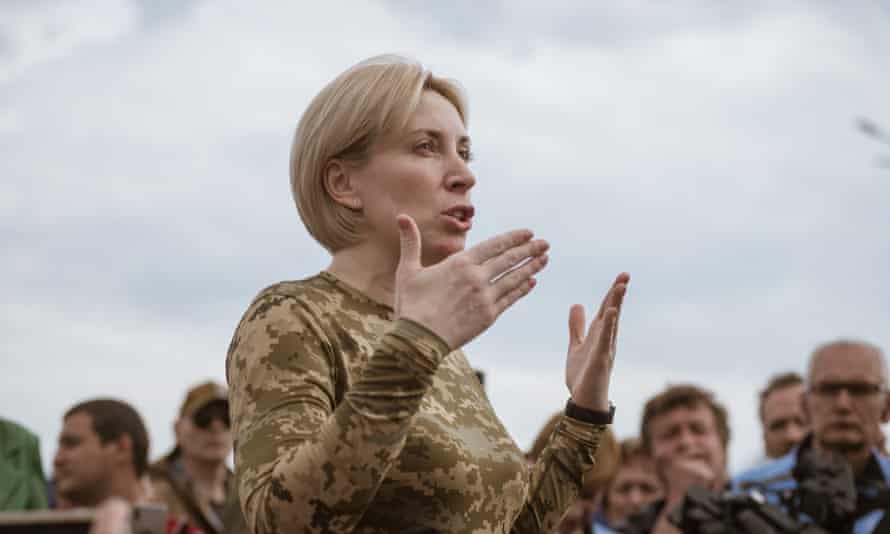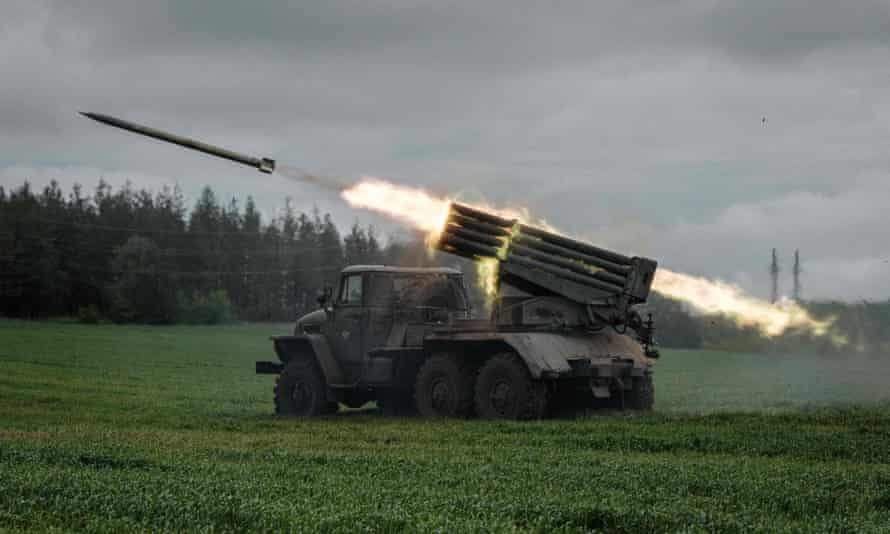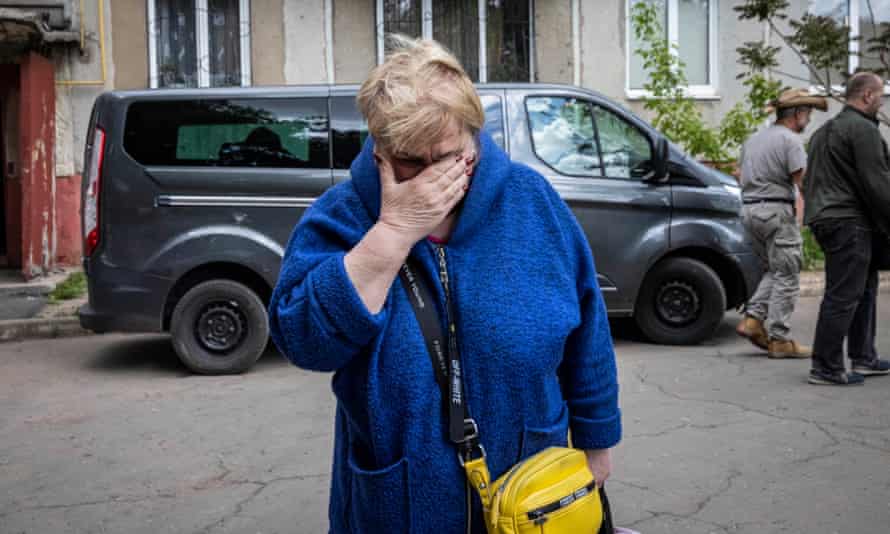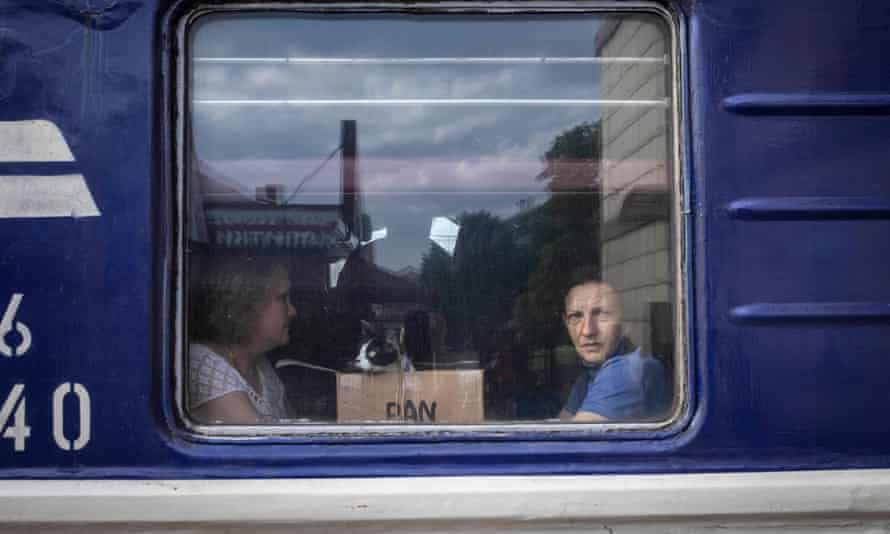 There should be consensus at Nato for Sweden and Finland to join the alliance, but their accession should also be quick, Reuters quotes the Canadian foreign minister, Mélanie Joly, as saying.
It is important that we have a consensus. We wish that there not only be an accession of Finland and Sweden, but a quick accession, which is fundamental in the circumstances as Finland and Sweden are looking for security guarantees.
Interfax quotes Grushko as saying:
It will be necessary to respond … by taking adequate precautionary measures that would ensure the viability of deterrence.
He also reiterated the Kremlin's earlier statement that Moscow's response to Nato's possible expansion would depend on how close the alliance moves military assets towards Russia and what infrastructure it deploys.
Finland's plan to apply for membership, announced on Thursday, and the expectation that Sweden will follow, would bring about the expansion of the western military alliance the Russian president, Vladimir Putin, aimed to prevent.
Russia will act if Nato deploys nuclear forces and infrastructure closer to its border, the state-run RIA news agency quotes deputy foreign minister Alexander Grushko as saying.
Grushko claims to have no hostile intentions towards Finland and Sweden and to see no "real" reasons for those two countries to join the defence alliance.
More than 700,000 people fleeing the war in Ukraine have been recorded in Germany thus far, Welt am Sonntag newspaper has reported, citing interior ministry data.
Since the start of the war on 24 February until 11 May, 727,205 people have registered in Germany's central register of foreigners (AZR), of which 93% hold Ukrainian citizenship, Welt reported, according to Reuters. A significant number may have travelled on to other European Union countries or returned to Ukraine, it said.
Around 40% of Ukrainian refugees were minors and women make up 81% of the adult refugees registered, Welt added.
The Russian invasion has triggered a massive displacement of people, including more than 8 million Ukrainians within the country, according to the latest International Organization for Migration (IOM) report.
The number of people who have fled Ukraine has passed 6 million, in Europe's worst refugee crisis since the end of the srcond world war, a UN refugee agency said on Thursday.