Sam Altman: Open AI CEO Sam Altman meets PM Modi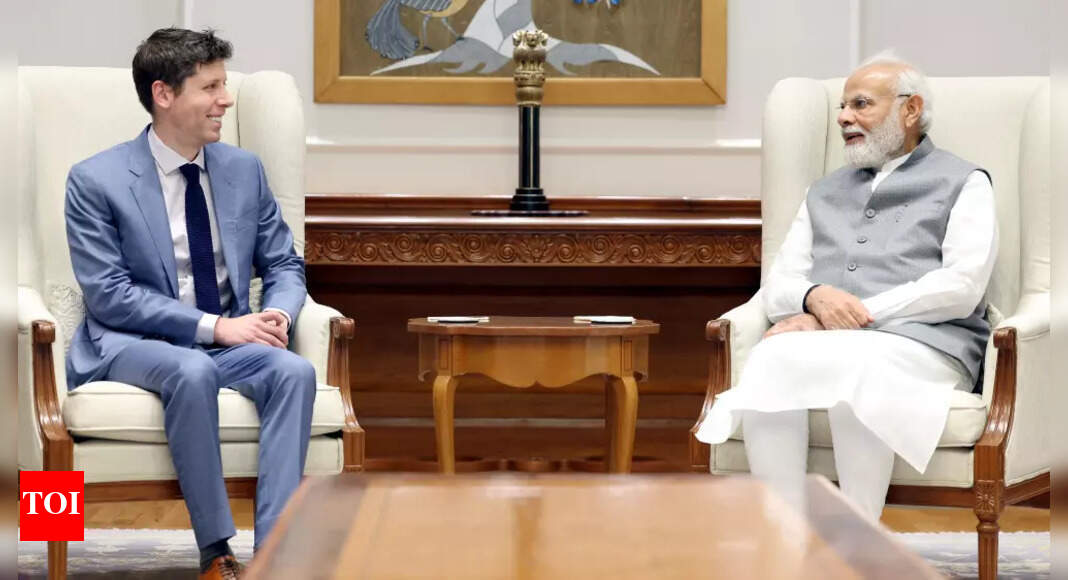 ChatGPT maker Open AI's CEO Sam Altman met Prime Minister Narendra Modi on Friday (June 9). Altman revealed the same in a tweet. "Great conversation with @narendramodi discussing India's incredible tech ecosystem and how the country can benefit from AI. Really enjoyed all my meetings with people in the @PMOIndia," he said in a tweet.
PM Modi replied to Altman's tweet, "The potential of AI in enhancing India's tech ecosystem is indeed vast and that too among the youth in particular.We welcome all collaborations that can accelerate our digital transformation for empowering our citizens," Modi tweeted in reply to Altman's tweet.
Altman addresses IIIT students
Altman also addressed students and others at the Indraprastha Institute of Information Technology Delhi (IIIT-Delhi). He said that generative AI is "going to be the most transformative technology humanity has ever invented."
Altman on GPT5
Earlier during his visit, Altman said that OpenAI is not presently training GPT5.
"We have a lot of work to do before GPT5. It takes a lot of time. We are nowhere close to it," Altman said at a conference.
"We're working on the new ideas that we think we need for it, but we are nowhere close to the start. There need to be more safety audits: I wish I could tell you about the timeline of the next GPT," he added.
Concerns around AI technology
Altman has been advocating AI regulation and said that if generative AI technology goes wrong, it can go quite wrong.
There have been concerns among AI researchers and Big Tech executives about the pace at which the technology is developing. Recently, Apple CEO Tim Cook also said that governments and regulators will have a hard time matching the pace of technology advancement.
In March, several top entrepreneurs and AI researchers, including Tesla and Twitter CEO Elon Musk and Steve Wozniak, Co-founder of Apple, wrote an open letter, asking all AI labs to immediately pause training of AI systems more powerful than GPT-4 for at least six months.