Scott Morrison accepts Nine leaders' debate as Labor watches Anthony Albanese's health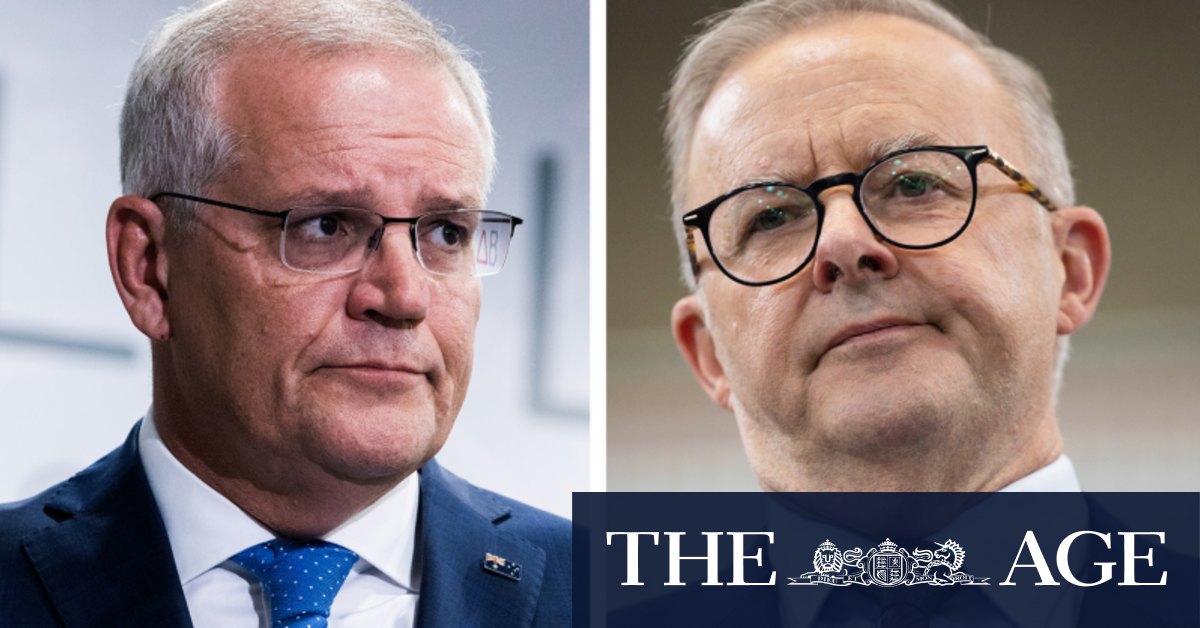 Liberal Party federal director Andrew Hirst said Morrison backed the proposal.
Loading
"The prime minister has agreed to a Nine-hosted debate on May 8," he said.
"Mr Albanese said earlier this year that he would be prepared to debate the Prime Minister 'anywhere' so we look forward to the debate taking place."
Albanese won the Sky News debate in the official audience vote when 40 people favoured him while 35 chose Morrison and 25 were undecided.
Labor finance spokeswoman Katy Gallagher said Albanese had "smashed" Morrison in the first debate and it was in Labor's interest for more to be held.
"The way these things normally happen is there's engagement between the two parties through their campaign directors," she said.
The Seven Network is proposing a May 5 debate while ABC managing director David Anderson has written to both major parties to propose a debate on the public broadcaster, while the National Press Club has also asked the two leaders to agree to a debate that would be available free of charge to all broadcasters.
Labor sources said the party leaders had to wait to see how Albanese recovered from COVID-19 when he emerges from isolation on Thursday, noting the experience of the virus has varied widely and some people feel the impact for some time after the first week.
There was frustration in the Labor camp at the Liberal Party's move to go public with confirmation of the May 8 debate rather than negotiate behind closed doors.
National Press Club chief executive Maurice Reilly said it had proven difficult to get some ministers and their shadow ministers to agree to debates at the club in the opening weeks of the campaign.
Loading
Labor aged care spokeswoman Clare O'Neil agreed to a debate but Aged Care Minister Richard Colbeck turned it down, while Labor education spokeswoman Tanya Plibersek also agreed but acting Education Minister Stuart Robert did not agree to the proposal.
Labor foreign affairs spokeswoman Penny Wong sought a debate but Foreign Minister Marise Payne turned down the chance.
Treasurer Josh Frydenberg will debate Labor counterpart Jim Chalmers at the club on Wednesday, followed by a debate between Defence Minister Peter Dutton and Labor defence spokesman Brendan O'Connor on Thursday.