Shanghai hits key milestone in COVID-19 battle as cases in China fall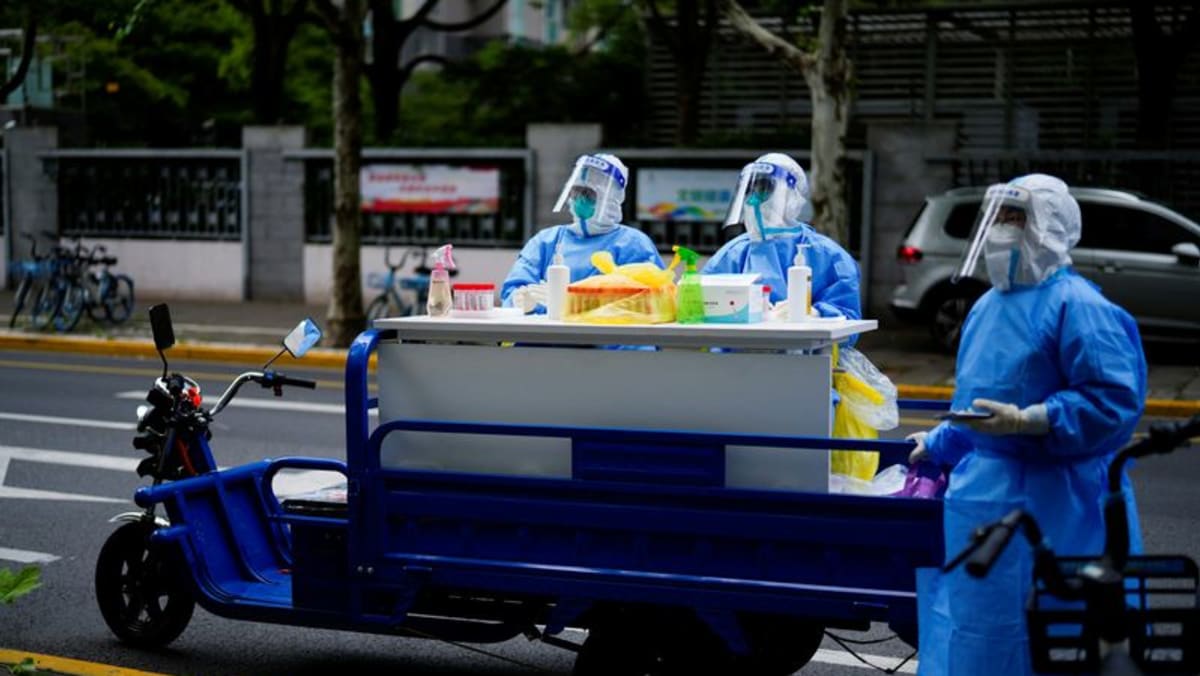 The battle to curb the highly transmissible Omicron variant in Shanghai has come at a cost for the economy, businesses and people, while delivery companies have been overwhelmed and logistic chains gummed up by the restrictions.
Shanghai city officials, who say they are eager for factories to get back to work, also said 80 per cent of an initial white list of 666 prioritised companies had restarted production and that they had drawn up a second list of 1,188 firms.
Infections in the world's most populous country are easing as it enters the April 30-May 4 Labour Day break, traditionally one of China's busiest tourist seasons, but which is taking a huge hit this year due to the virus.
While official figures show a decline in infections in Shanghai, some observers say authorities have been less strict in making people take tests in recent days.
In the capital, Beijing, authorities are racing to detect COVID-19 cases and isolate those who have been in contact with infected people.
Compounding frustrations in both cities, officials have provided no timeline or exit strategy for when things might resume to some semblance of normality.
Nomura estimates 46 cities are in full or partial lockdowns, affecting 343 million people. Societe Generale estimates that provinces experiencing significant mobility restrictions account for 80 per cent of China's economic output.
In response to COVID-19 and other headwinds, China will step up policy support for the economy, a top decision-making body of the Communist Party said on Friday, lifting stocks from recent two-year lows.
Shanghai recorded 47 new COVID-19 deaths on Apr 29, down from 52 a day earlier, the local government said on Saturday.
Some have questioned the fatality rate from COVID-19 as many residents have said relatives or friends have died after catching coronavirus as early as March.
Beijing reported 48 new symptomatic COVID-19 cases on Apr 29, compared with 47 cases a day earlier, Xinhua news agency said on Saturday. The city also recorded six asymptomatic cases on Apr 29, versus two a day earlier, it said.
Mainland China reported 10,793 new COVID-19 cases on Apr 29, down from 15,688 new cases a day earlier, the National Health Commission said on Saturday.