Snapchat arrives on Microsoft Store: Key details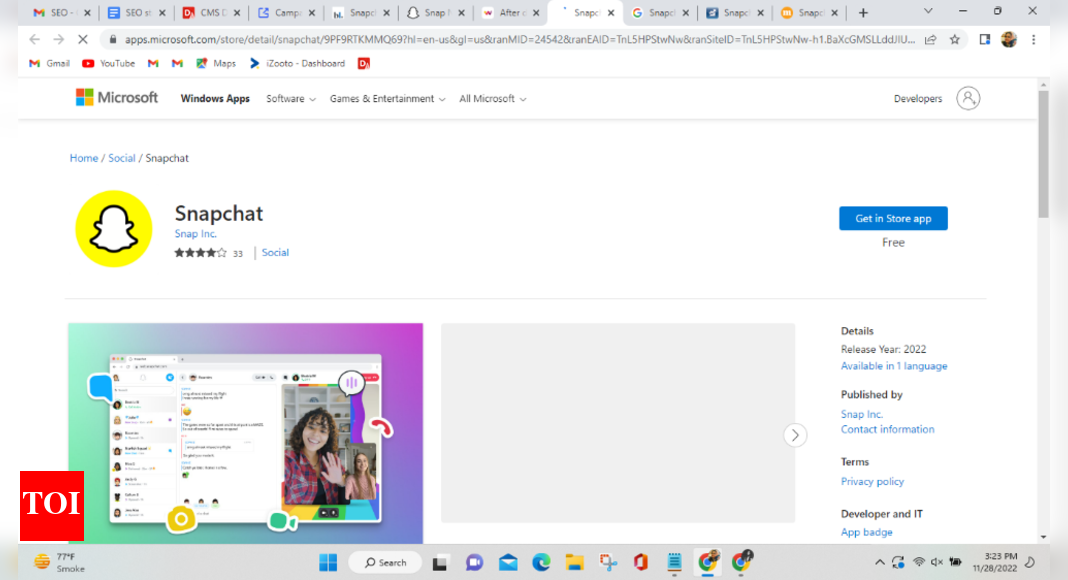 Snapchat, which was earlier missing from the Microsoft Store, has finally arrived on the platform. The app will run as a Progressive Web App or the PWA.
According to a report from Windows Central, the app requires the Microsoft Edge browser to run and is available for download on Windows 10 and 11 devices. The app has a small install size of 1.4MB and needs to be updated whenever prompted.
Snapchat comes as a Progressive Web App (PWA), what it means
Snapchat is based on its web version which was launched earlier this year. The app comes powered by Microsoft's Chromium-based Microsoft Edge. Users will be able to use the web version of Snapchat via Edge browser, however, it will still come under Windows's native app that allows users to pin it in the Start Menu, notification support, get notifications and others.
Those interested can download Snapchat PWA from the Microsoft Store. The app is available to install for free and will let users take snaps on the PC, send messages and view Stories via Windows laptop/PC.
Before installing the PWA app, make sure that your PC/laptop is updated to the Windows 10 or 11 and has Microsoft's Edge browser installed.
Microsoft's native app store is reportedly in works and is likely to compete with Google Play Store and Apple App Store.