Stampede At A Soccer Stadium In El Salvador Leaves 12 Dead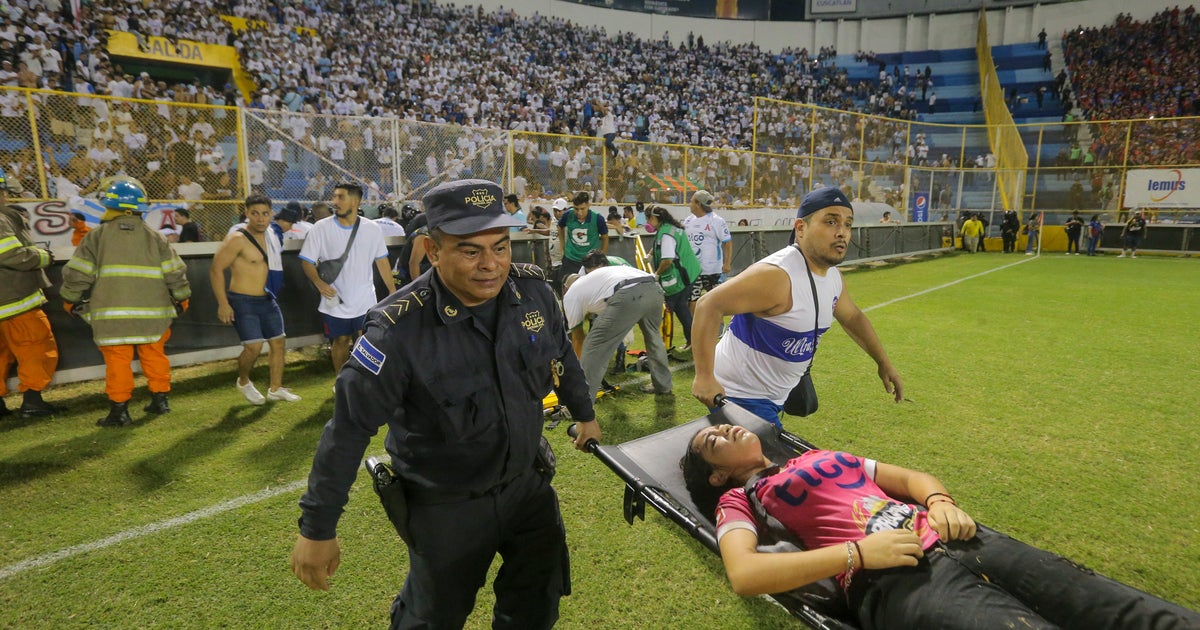 At least 12 people were killed and 100 more injured during a stampede at a soccer stadium in El Salvador Saturday.
Authorities said fans attending the quarterfinals match between clubs Alianza and FAS at Monumental Stadium in Cuscatlán became angry after not being allowed to enter the stadium and knocked down an entrance gate.
"The game was scheduled to start at 7:30 p.m. but they closed the gate at 7 p.m. and left us outside (the stadium) with our tickets in our hands," Alianza fan José Ángel Penado told The Associated Press.
Civil Protection director Luis Amaya said about 500 people were treated for injuries and about 100 were taken to nearby hospitals.
Nayib Bukele, the president of El Salvador, tweeted that there will be an "exhaustive investigation" into what happened.
"Whoever the culprits are, they will not go unpunished," Bukele tweeted.
National Civil Police Commissioner Mauricio Arriza Chicas told the Times during a news conference Saturday night that police believe the stadium's Wi-Fi went out, leading to trouble scanning tickets and leaving hundreds of people stuck outside the stadium.
"We are going to investigate the ticket sales [and] the entries into the stadium," he said.
The Alianza club's Twitter account said they are "completely devastated" by the stampede.
"With a totally broken heart, we send strength to the families of the victims of the tragedy," the statement reads. "As Alianza Fütbol Club, we will provide all the necessary collaboration to the authorities and we will diligently join the efforts to eradicate this type of incident in the future. Football is in mourning tonight."