Sydney Airport braces for 2.4m Easter travellers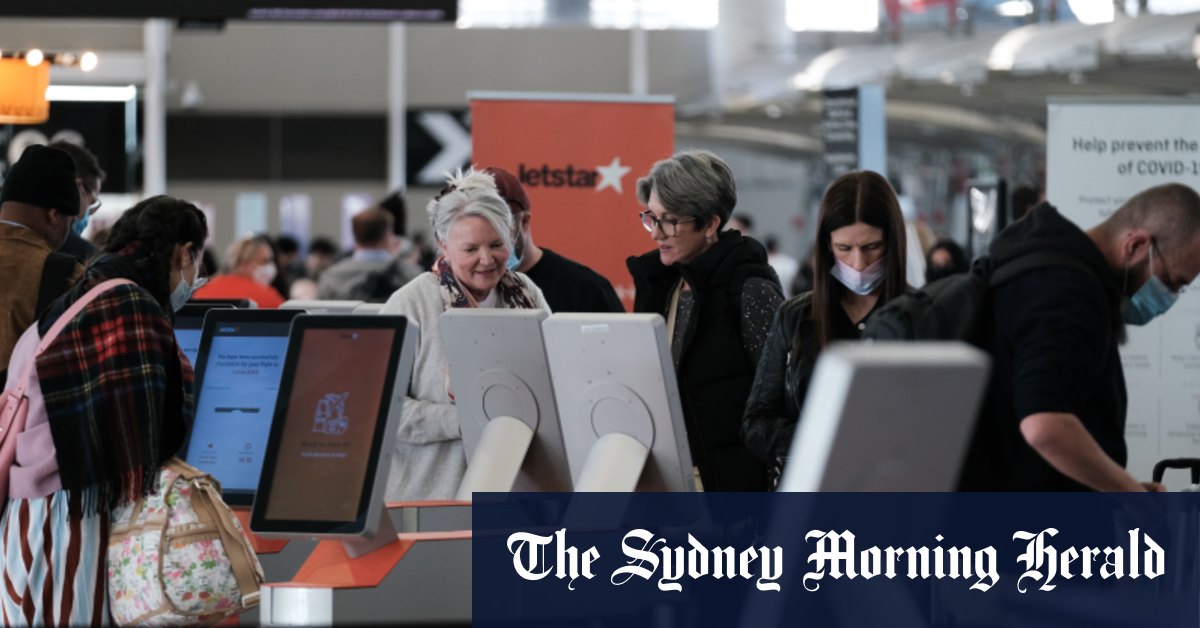 Sydney Airport is ready for the 2.4 million travellers set to pass through its terminals over Easter, but boss Geoff Culbert admits the airport's ability to catch up after delays or cancellations is hindered by outdated regulations.
About 2.4 million people are forecast to pass through Sydney's terminals from April 3 to April 23, with more than 1.5 million domestic passengers and 850,000 international passengers expected. This is the highest number of passengers over a holiday period since before the COVID-19 pandemic and marks a 90 per cent recovery on the same period in 2019, and a 34 per cent increase on 2022.
Culbert said his frustration at the curfew and restricted movement regulations are well documented. He hopes one of the consequences of the coming Harris review into Sydney Airport's demand management scheme would be added flexibility.
"We've been speaking to the government about the fact the rules are outdated and lead to an inability for us to catch up, which ultimately hurts the travelling public."
Sydney Airport has a curfew between 11pm and 6am and must not exceed 80 flights in any given hour. These restrictions create logistical chaos during bouts of bad weather. The airport is also increasingly constrained to single runway operations by the government body responsible for air navigation safety, Airservices Australia.
Loading
One in four flights were delayed in February, with 1500 cancelled. Airlines were quick to blame the shortage of air traffic controllers, which are employed by Airservices Australia, and the bad weather at Sydney Airport for the bulk of the poor performance.
A Qantas spokesperson pointed out that air traffic control staffing shortages impacted operations at the airport on 25 out of 28 days in February. A Virgin statement confirmed it was also affected by the shortages, the ground delay program and the weather.
Airbiz modelling in 2019 shows a three-hour weather disruption in the afternoon results in 41 uncleared flights by the time the 11pm curfew kicks in. Those missed flights cause 8000 unintended overnight stays in Sydney, 80,000 hours of delays and a backlog of flights that cannot be cleared until 11am the next day.