Sydney Kings coach Chase Buford says he regrets accusing referee Chris Reid of bias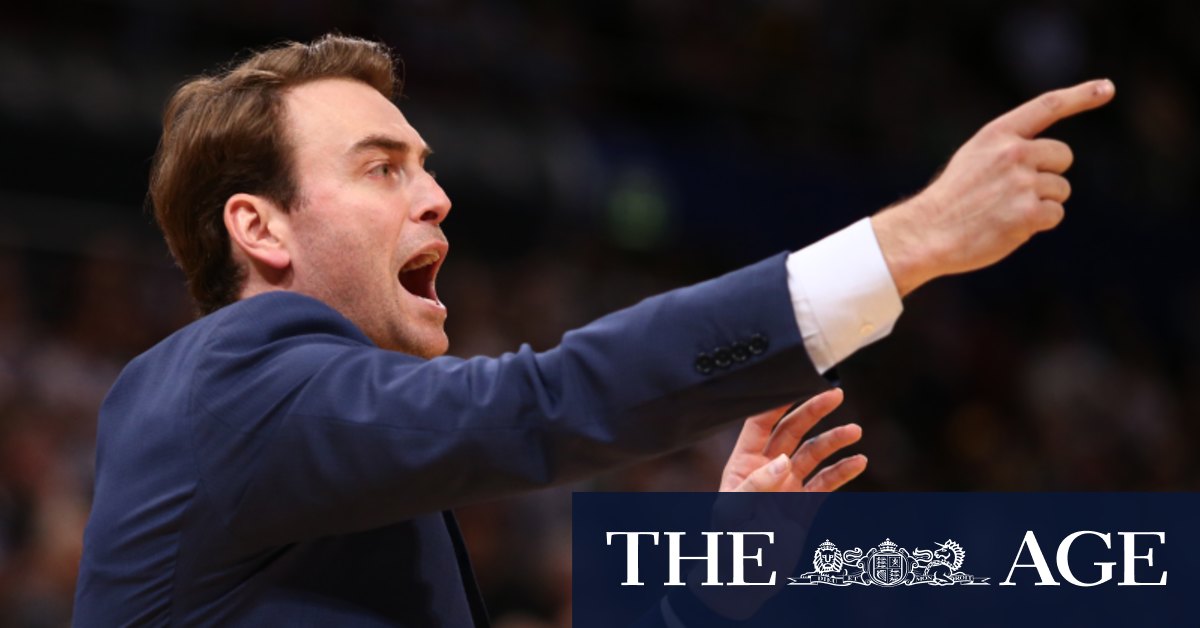 "I understand if he didn't respect the way I acted the other day … I didn't respect the way [I behaved]."
Passions threatened to boil over on the court even before Buford's fiery press conference, when Wollongong-born guard Angus Glover exchanged heated words with the Hawks' Harry Froling after the game.
Buford said he "didn't want to see too much of the extracurricular stuff" from his players in the best-of-three contest.
"It's two really good teams who don't like losing to each other," he said. "It's fun when people are excited, and it means something to them, so we hope to come out and deliver a few more great games."
Power forward Xavier Cooks, who was raised in Wollongong where his father, Eric, is a long-time Hawks player and coach, said the rivalry between the two NSW teams added an extra element to the match-up.
Loading
"Any time you can get your hand up on a really talented team like the Hawks it means a lot," he said. "He [Cooks snr] better be going for me."
Hawks guard Justinian Jessup scored a game-high 24 points, while Tyler Harvey made some crucial plays on Sunday, but Cooks said the Hawks' buckets could come from anywhere.
"Duop [Reath] the first game, Sam Froling the second game, Harvey, Jessup – everybody's stood up," he said.
"You can make their shots a lot more difficult, a lot tougher. They're still going to get their 20 points, but [we hope to] make them work for at least some and tire them down throughout the series."
As for the Kings, Cooks said Jaylen Adams, who was crowned the league's most valuable player on Wednesday, would be the one to stand up at the business end of the season.
"You can always tell in the big games who shrivels up and who puts their chest out," he said.
"Jaylen's shown time and time again when things get hard he's stepped up and shown the player that he's capable of [becoming]."
News, results and expert analysis from the weekend of sport sent every Monday. Sign up for our Sport newsletter.