Synergy 360, firm taking advice from Stuart Robert, denied being lobbyists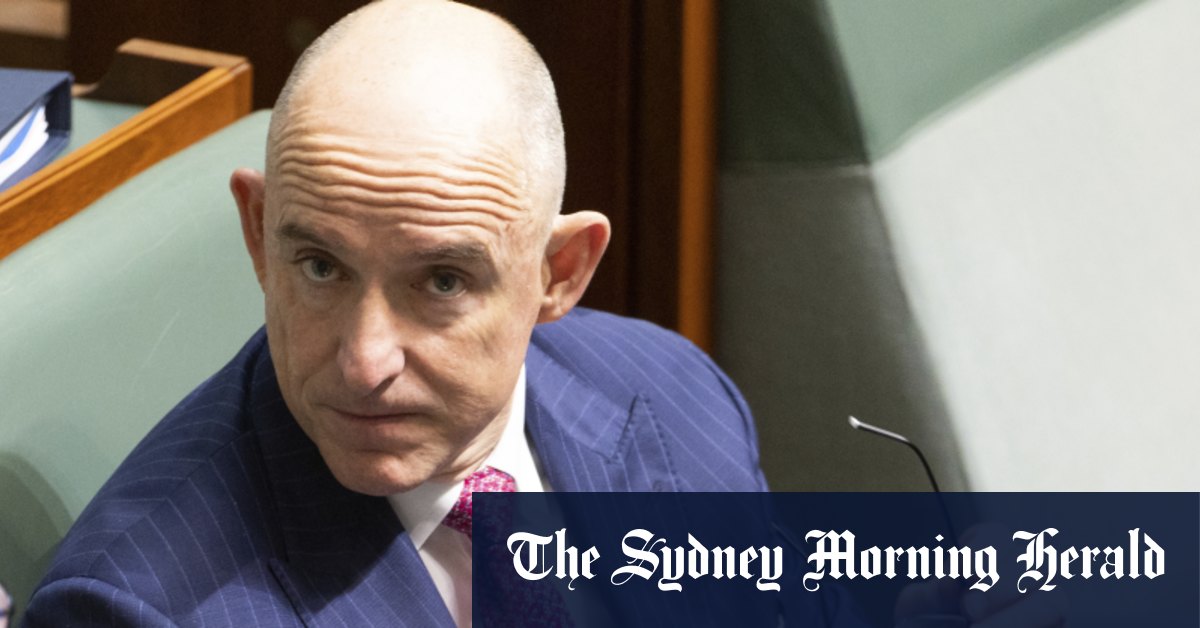 An executive at one of the firm's clients, Unisys, raised the issue with a colleague in an email in August 2017 after learning that David Milo, Milo Consulting and Synergy 360 were not listed on the lobbyist register.
"I recommend we consider this and if necessary ask David whether he intends to register, and if not, why not," the Unisys lawyer wrote.
Another Unisys executive then raised the issue with Synergy 360 by email, saying: "Are you guys on the Lobbyist Register for government lobbyist – our lawyer cannot see you."
An executive at Synergy 360 replied that the company was not a lobbyist and instead was consulting "across the full spectrum of the capability lifecycle from definition to delivery" with government and commercial clients.
In a separate email about a different client in August 2017, the Synergy 360 executive wrote to Milo to say the word "lobbying" would not be used.
"Prior engagements have been in a lobbyist capacity and I told him NOT to use the "L" word!!" the executive wrote by email.
The Attorney-General's Department said it was considering the matter and that the rules meant people "must be registered" before talking to ministers, their staff or anyone in the public service on behalf of a third party.
"The code also places obligations on government representatives to only meet with registered third-party lobbyists and to report any breaches of the code by a lobbyist to the Attorney-General's Department," it said.
Milo said there was "no substance" to reports that Synergy 360 was a lobbying firm.
"We support any government review and continue to operate within the same stringent procurement policies that apply to all professional service providers," he said.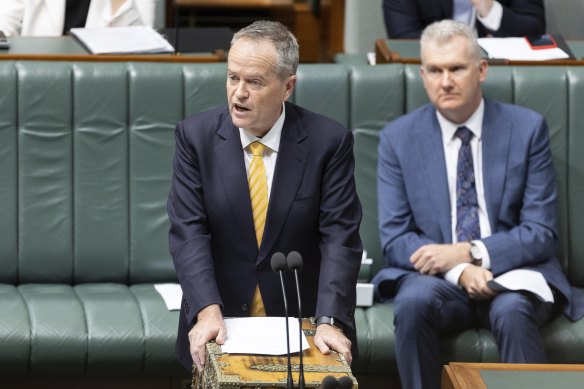 But Shorten told parliament he had asked the peak services agencies to check the contracts linked to the lobbying by Synergy 360.
"We believe that when there is clear lobbying, as revealed by the emails, companies are required to be on the lobbyist's register. This is not an option," he told parliament.
"But most importantly, using public office as a politician to enrich your private friends and mates, including political donors, is not a shade of grey.
"Whether you are a backbencher or a frontbencher is not a defence. If and when public office has been used to enrich private mates, it is corruption."
Robert interjected while Shorten was speaking and stood in parliament at the end of question time to reject the "smear and innuendo" against him.
Citing the report by this masthead, the Liberal MP said he was a backbencher at the time of the emails six years ago.
The leaked emails reveal the connections between Robert's friends at Synergy 360 and a separate company, Pacific Blue Capital, set up by Briggs, a close associate of Morrison.
Documents obtained by this masthead show that Milo prepared a confidentiality agreement in November 2017 to work with Briggs on the visa outsourcing project after the federal government issued a call for expressions of interest from industry.
Milo told colleagues he wanted to work "in lock step" with Pacific Blue as long as Synergy 360 received a stream of revenue from the outsourcing deal.
Loading
"I have been consistent with Unisys that I want 10 per cent of any revenue we end up generating as a result of the opportunity and as we discussed, I am happy to split that equally between us," he wrote.
Briggs told this masthead that no agreement was entered into. He worked on the Australian visa-processing consortium throughout 2018 and 2019 but media coverage about his links to Morrison led the government to delay a decision.
The government dropped the outsourcing idea in early 2020.