Taiwan ex-president Ma heads to China 'to improve cross-strait atmosphere'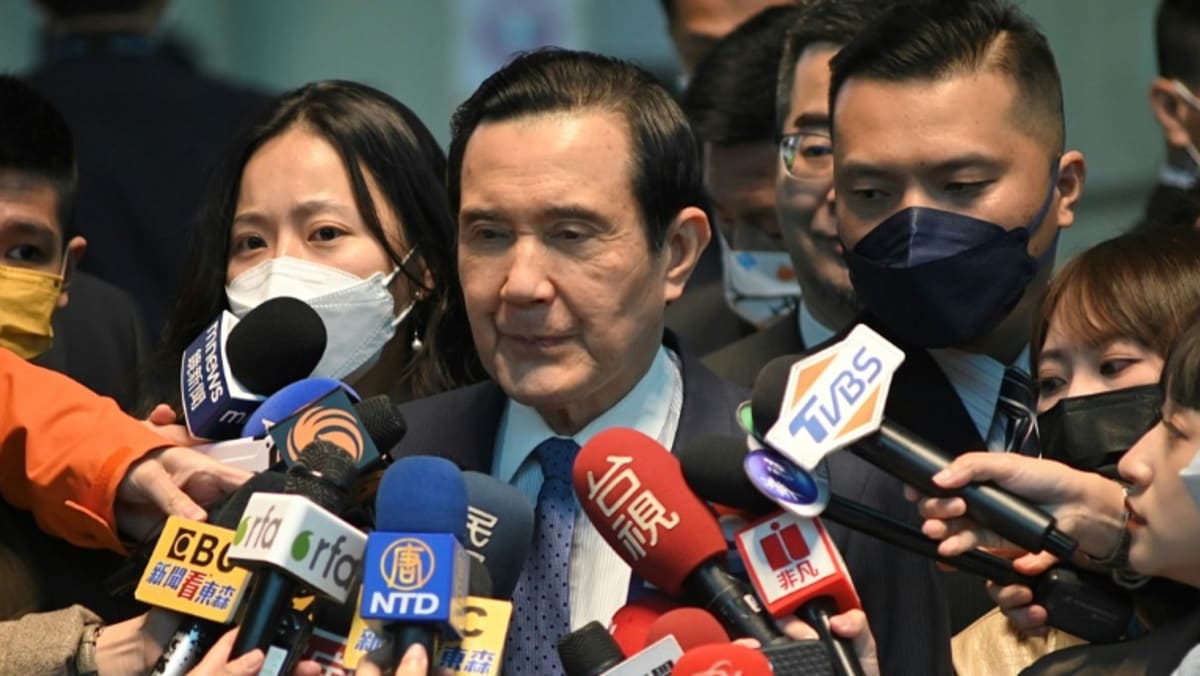 Taiwan and China split in 1949 after a civil war won by the Communist Party, with the defeated nationalist Kuomintang (KMT) party fleeing to the island.
Ma is a senior leader of the KMT, which currently sits in the opposition in Taiwan and advocates for warmer ties with China, but denies being pro-Beijing.
Taiwan will hold a presidential election next year, with the KMT and DPP the main contenders for the position.
Ma oversaw a dramatic improvement in cross-strait ties during his 2008-16 rule, which culminated in a summit between him and Chinese leader Xi Jinping in Singapore in 2015.
Beijing has ramped up military, economic and diplomatic pressure on Taiwan under Ma's successor, Tsai, poaching nine of Taiwan's allies, leaving only 13 countries that diplomatically recognise the island.
China and Honduras began formal diplomatic relations on Sunday, with Taipei accusing Beijing of using "coercion and intimidation" to lure away its allies.
At Taipei airport on Monday, a handful of demonstrators protested against Ma's visit, saying he had "betrayed Taiwan" by travelling to China.
They were removed by police to an area outside the main airport building shortly thereafter.
China's foreign ministry offered no comment Monday on the visit, with spokesperson Mao Ning saying it was "not a diplomatic issue".
Ma was born in Hong Kong in 1950 to Chinese immigrant parents from Xiangtan in Hunan province, which he will visit in addition to the cities of Shanghai, Nanjing, Wuhan, Chongqing and Changsha, his office said last week.