Target stock downgraded as Pride merch backlash pushes losses near $14 billion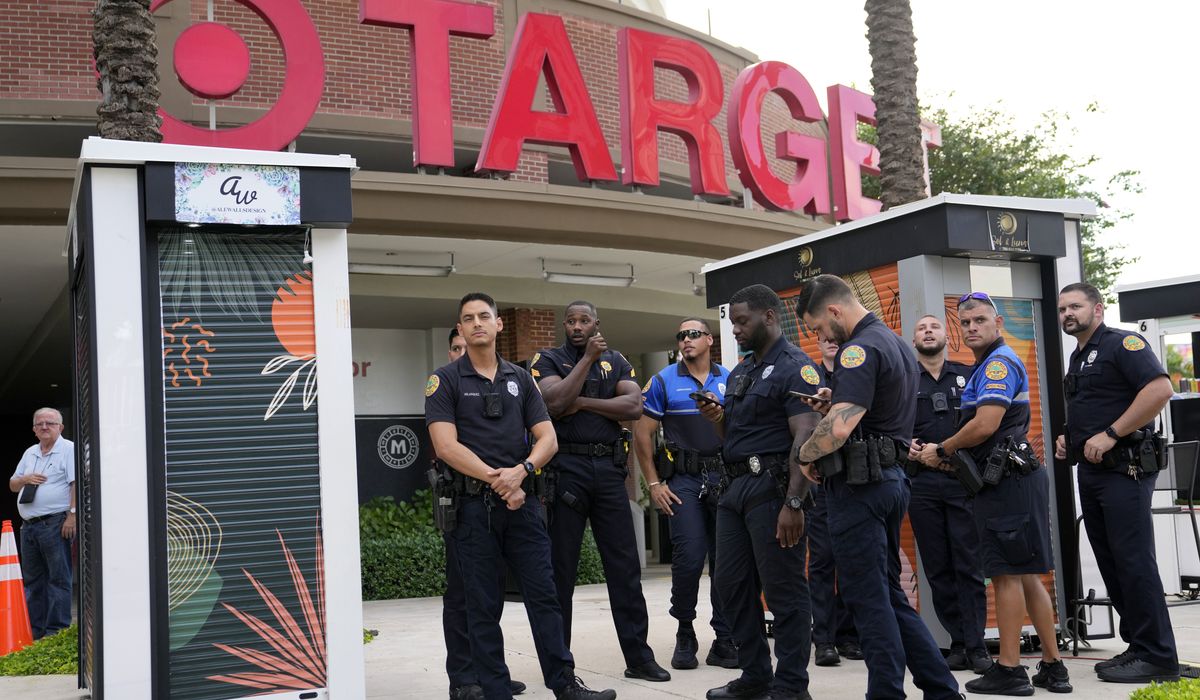 Target joined Bud Light on the LGBTQ marketing bandwagon this spring.
It has now joined the beer maker in the "losing billions in market cap" category.
Another major capital investor downgraded its assessment of Target stock on Monday, as its shares hit a three-year low, having lost nearly $14 billion in market value.
---
---
KeyBanc Capital Markets on Monday cut the retailer's shares to "sector weight" from "overweight," following a similar move by JP Morgan Chase.
The Minneapolis-based retailer, which has been hit by a social-media backlash over its Pride Month merchandise that has spread into attacks in its stores, saw its shares lose 2% of their value just on Monday and 20% of it during this quarter.
Target shares closed Monday at $130.52 per share, giving the company a stock value of $60.24 billion, down from over $74 billion before the Pride displays made national news for, among other things, including women's swimwear with a "tuck" in the groin area and a Satanist-designed clothing line.
According to a Fox Business report, Target recently took nine consecutive days of stock losses on the heels of the backlash, which also involved LGBTQ groups accusing the retailer of cowardice for pulling some of the merchandise and downplaying its Pride Month displays.
The capital markets' downgrade is related, according to a separate Fox Business report, to more than the anti-woke backlash.
KeyBanc and JPMorgan Chase analysts also noted that Target's customers are younger, and more college-educated and thus more likely to be affected by both ongoing inflation and the end of the moratorium on student-debt repayments.
Woke ideology has been cited more explicitly in similar stock downgrades aimed at the parent company of Bud Light, which partnered with transgender influencer Dylan Mulvaney.
Since then Bud Light sales have cratered, multiple marketing executives have resigned or taken leave, and the brand has become somewhat of a public punchline and the target of stunts ranging from Kid Rock shooting up cases of the beer to Brantley Gilbert smashing a can onstage.