The Acura Integra Type S Will Lead the Rolex 24 at Daytona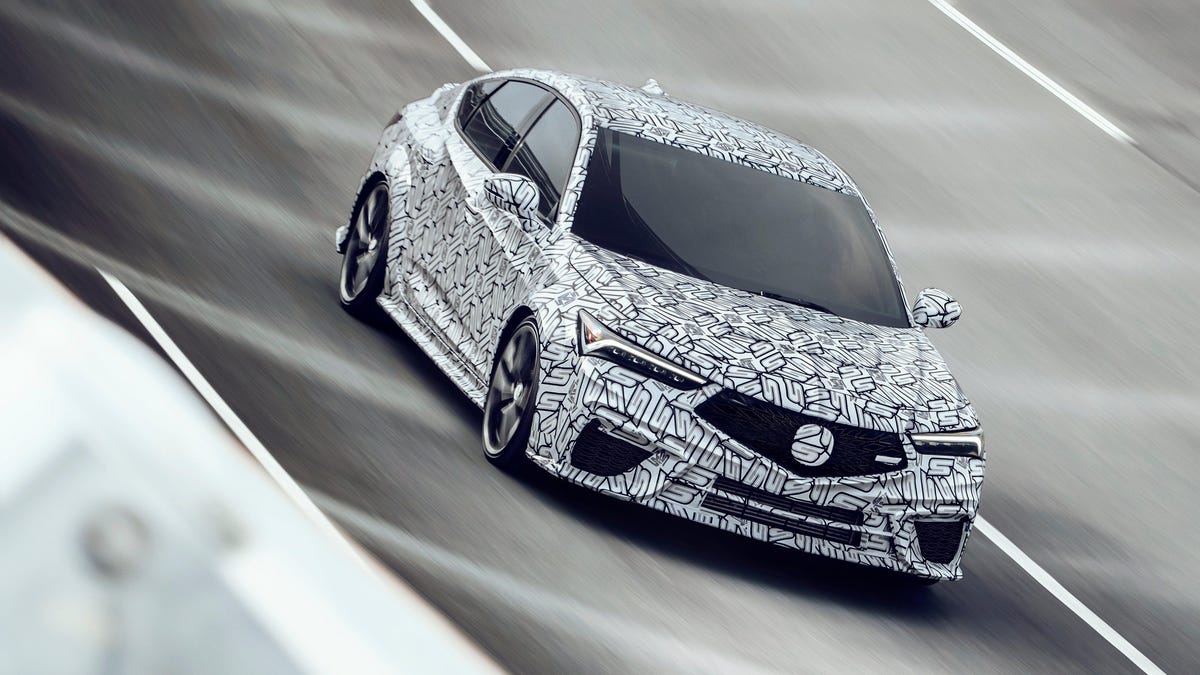 When Acura announced the revived, fifth-generation Integra, it came with a set of expectations. Longtime Acura fans wanted engagement, fun, and a quality interior with a manual shifter wedged between its front seats. But beyond everything else, fans of the DC2 Integra expected one thing: A performance trim level.
That trim has arrived. No longer the Type R of olde, the new Type S still carries the weight of that sport-compact legacy. Enthusiasts want something special, something worthy of that embossed bumper badge, and they'll get their first taste of it this weekend at the Rolex 24 at Daytona.
A camouflaged Integra Type S will make its first public U.S. appearance on the legendary Daytona road circuit, leading the 61-car field into the first laps of the race. It will then retire to the paddock, where interested enthusiasts can gawk and gape at its mystery-shrouded body. With the car not set to release until summer, Acura is still keeping specs close to its chest. The car's appearance, however, will be in full public view — provided you can discern its curves and angles through the camo.
Acura's no stranger to Daytona, having taken first and second place in the Rolex 24 last year. When you're the defending champion, coming home to keep your belt, a bit of showboating is allowed — even expected. Why not use the occasion to tease a highly-anticipated model that's never been in the public eye? After all, what's the point of that victory if you don't even get the chance to revel in it?