Tiger comes dangerously close to a safari vehicle. Watch | Trending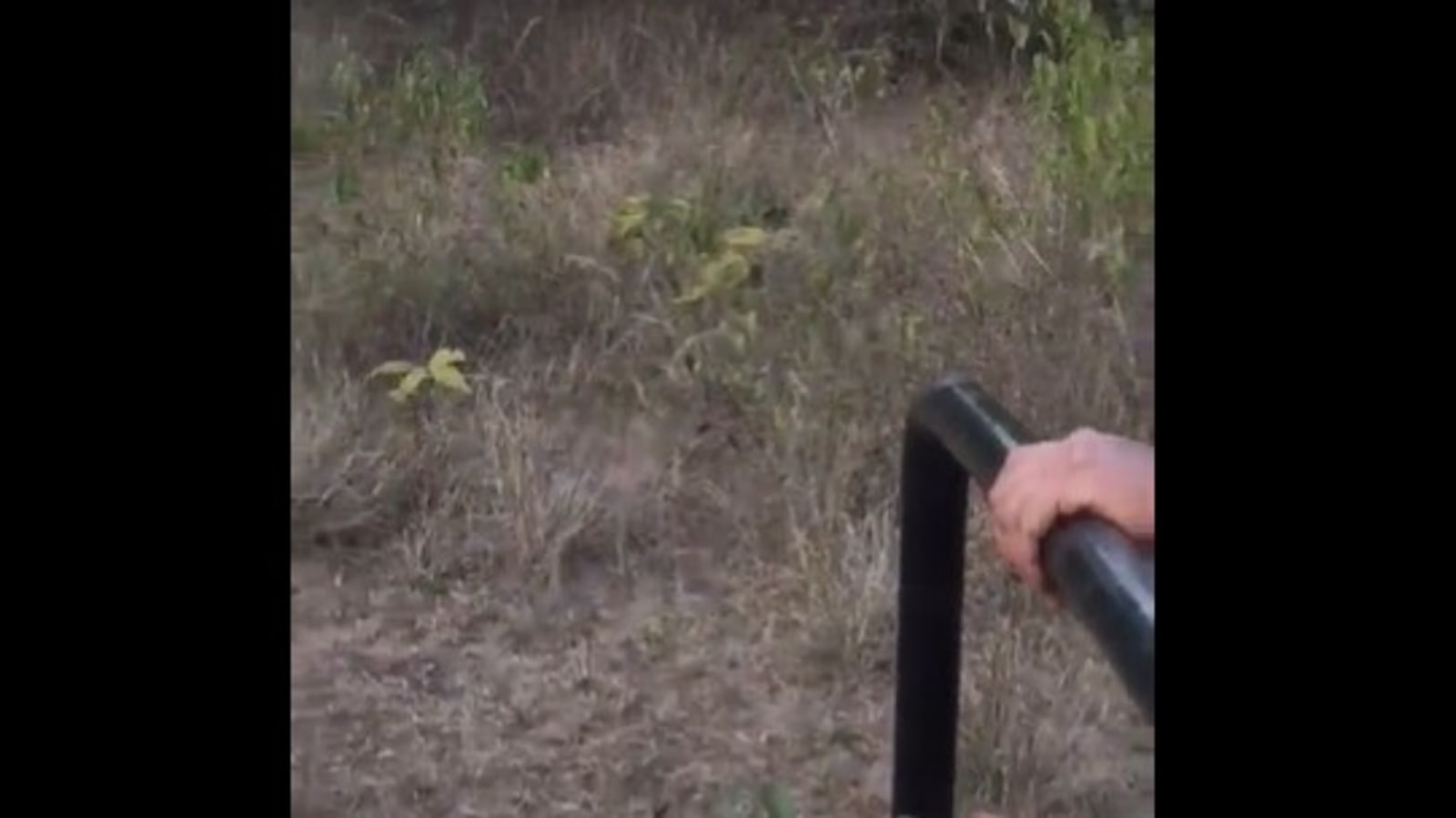 A video of a tiger getting dangerously close to a safari vehicle has prompted a chatter about irresponsible behaviour of tourists. Shared by IFS officer Surender Mehra, the video shows the big cat lunging at the vehicle before going back to the jungle.
"Sometimes, our 'too much' eagerness for 'Tiger sighting' is nothing but intrusion in their life," Mehra wrote and posted the video. He also added several hashtags, including #ResponsibleTourism and #RespectWildlife.
The video opens to show a vehicle standing at the side of a jungle. A few people are heard asking the driver to get close to a tiger standing at a distance. At that very moment, the big cat comes closer to the vehicle and lunges at it. The tourists instantly start screaming and eventually the animal retreats back into the jungle.
Take a look at the video:
The video was shared a day ago. Since being posted, the clip has accumulated more than 17,000 views and the numbers are only increasing. The share has further prompted people to post various comments.
"Worst is the constant jabbering by tourists – they just won't keep quiet!!!" posted a Twitter user. "True," shared another, agreeing with Mehra. "Said rightly. Tourism should be regulated and the visitors should be told strictly to "be respectful towards animals/Tigers'," expressed a third. "It's important to install certain behavioural guidelines even for tourists," posted a fourth. "There should be dos & don'ts for the tourists. Making noises so close to the tiger is like asking for trouble," wrote a fifth.