Trump, Putin, Musk leave us tired of crazy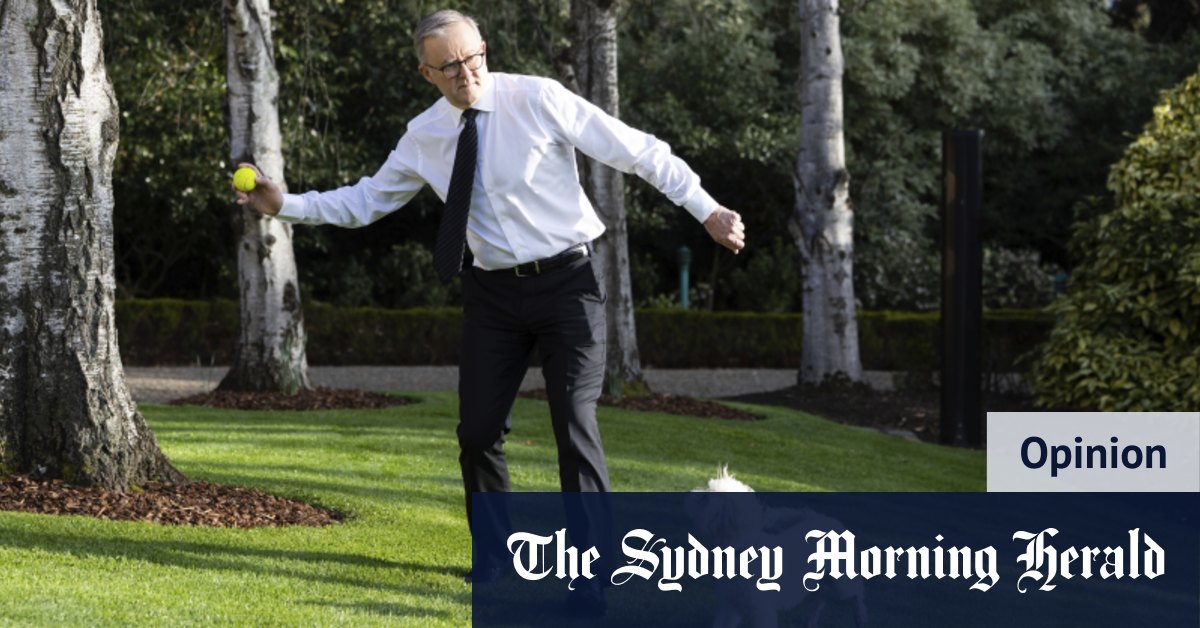 Trump and his MAGA movement are not dead and buried. Yet his prime-time presidential announcement fell flat and the Republican Party now looks less like a cargo cult. There was a symmetry, then, in Musk's decision to allow Trump back onto Twitter. Both this disruptive former president and disruptive social media platform look like they are in decline.
Loading
Over the last decade, nostalgic nationalism has been a big driver of populist politics. It leant resonance to Trump's slogan, Make America Great Again. It provided much of the impetus for Brexit. My sense, though, is that nostalgic nationalism may be giving way to nostalgic normalcy: a yearning for a more stable time when the world does not seem to be hurtling towards hell in a handbasket.
This nostalgic normalcy is evident on both sides of the Atlantic, from Mar-a-Lago to Margate. Not only is Trump on the nose, as the UK economy has plunged into recession, polls suggest that Britons are experiencing record levels of buyer's remorse over Brexit.
Australia is part of this global story. In the 2020 federal election, voters sacked Scott Morrison partly because they didn't much care for his small "t" Trumpian truth-twisting. His secretive multi-ministerial power grab provoked so much outrage because it so flagrantly violated democratic norms. In an excoriating report released last week, the former High Court justice Virginia Bell described his appointment to additional ministries as "bizarre" and "corrosive of trust in government".
In contrast to Morrison, Anthony Albanese has become an unexpectedly reassuring presence in The Lodge. His deliberative and unhurried approach seems to chime with voters. Nor is it insignificant that Albanese is renowned in Canberra for his encyclopedic knowledge of parliamentary procedure. Here is a prime minister who places a premium on orderly process and rules, which is why his decision to move a motion censuring his predecessor over the secret ministries scandal cannot simply be cast as a crude partisan play.
Normal is not about to dislodge abnormal as the global paradigm. The liberal order is under too much stress from Putin, China and Trump. Populism, as the far-right Prime Minister Giorgia Meloni recently demonstrated in Italy, is not a spent force. Part of the reason why the tumble of global events is so frightening is because of the fear of even greater economic, environmental and geopolitical dislocation. Yet at least the year is ending on a mildly encouraging note. In this world of disorder, rules evidently still matter. Hopefully, the moment is ripe for leaders who move slowly and mend things.
Nick Bryant is a senior policy fellow at Sydney University.
The Opinion newsletter is a weekly wrap of views that will challenge, champion and inform your own. Sign up here.
More from our award-winning columnists
An anxious nation: Mortgage stress, COVID burnout, extreme weather and the cost of living crisis – no wonder Australia's status as the "lifestyle superpower of the world" is under threat – Nick Bryant
The future of democracy: Australia must learn from America's descent into extreme inequality, which has led to deep discontent. It must also do more to civilise "social" media – the great amplifier of hate – Peter Hartcher
Behind the interview: Shane Warne may have been the greatest bowler legendary interviewer and cricket lover Michael Parkinson has ever seen, but he's not his favourite interview – Peter FitzSimons