Türkiye, Syria, Russia and Iran hold highest-level talks since Syrian war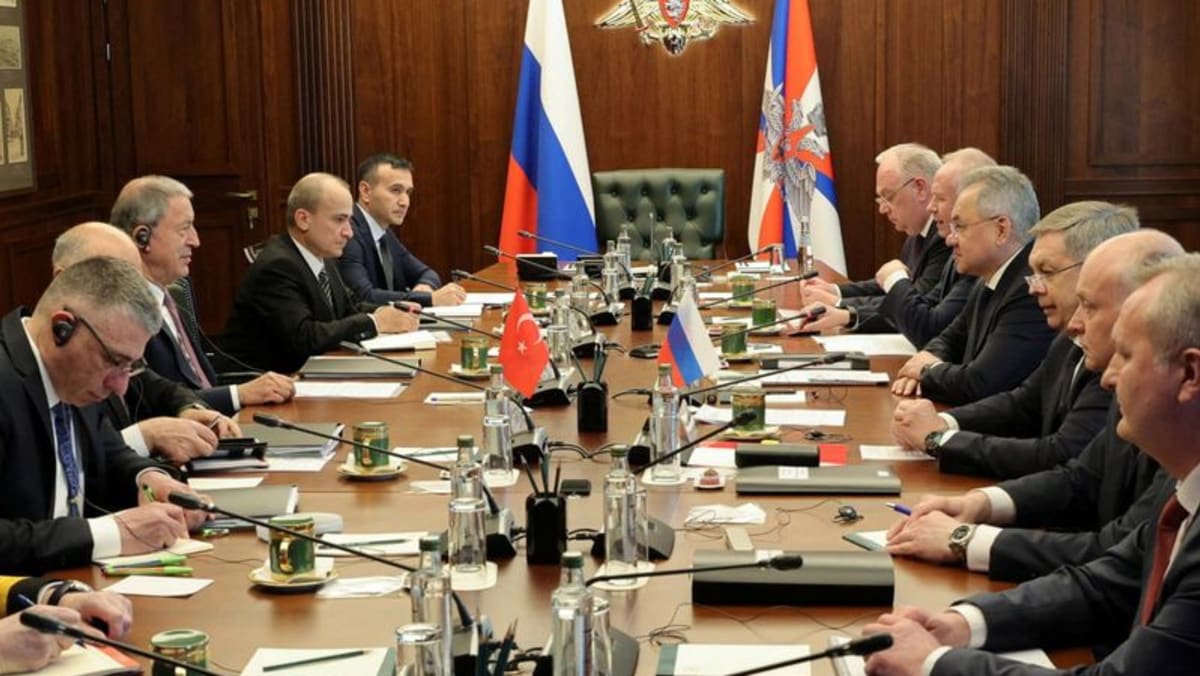 ANKARA: The foreign ministers of Türkiye, Syria, Russia and Iran met in Moscow on Wednesday, in the highest-level negotiations so far on rebuilding ties between Ankara and Damascus after years of animosity during Syria's civil war.
In a tweet, Turkish Foreign Minister Mevlut Cavusoglu said he stressed during the meeting the need for "cooperation in the fight against terrorism and working together to establish the basis for the return of Syrians."
Türkiye is hosting more than 3.5 million refugees from neighbouring Syria.
Cavusoglu also said "taking the political process in Syria forward and protection of Syria's territorial integrity", were the other issues discussed.
NATO member Türkiye has backed political and armed opposition to Syrian President Bashar al-Assad during the 12-year civil war, and sent its own troops into the country's north.
Syria's northwest includes a sliver of territory held by rival militias, including hardline armed groups and jihadist factions backed by Türkiye.
It was not immediately clear if the meeting produced any concrete outcomes.
Syrian and Turkish defence ministers held talks in Moscow in December.
Moscow is Assad's main ally and Russia has encouraged a reconciliation with Ankara. But Damascus demands the full withdrawal of Turkish troops for relations to be restored.