Ukraine says counteroffensive is imminent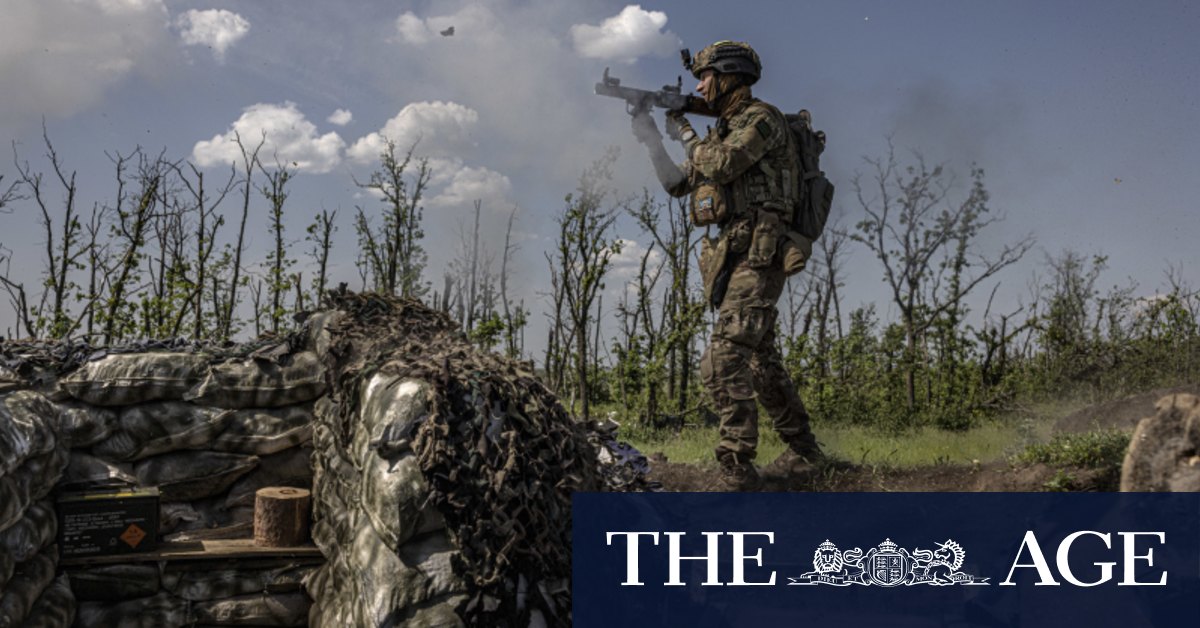 In many ways, military analysts have noted, the counteroffensive may already have begun.
For weeks, Ukraine has apparently been seeking to set the stage for the campaign and "shape" the battlefield through a series of coordinated strikes deep behind enemy lines aimed at undermining critical Russian logistical operations, degrading Russia's combat abilities and compromising Moscow's capacity to move its forces around the battlefield.
In recent days, the tempo and range of attacks deep inside Russian-held territory have increased. While Ukraine's military has not explicitly claimed responsibility, local Russian proxy officials in occupied areas have reported strikes.
Adding to speculation that the start of a counteroffensive was near, internet and telecommunications went down in some Russian-occupied parts of Ukraine late Friday.
NetBlocks, which tracks internet outages around the world, said internet service was disrupted on the Crimean Peninsula and in parts of the Zaporizhzhia region in southern Ukraine — including in the town of Enerhodar, where Russian forces are occupying Europe's largest nuclear power plant. Internet service also went down in Berdiansk and Melitopol, two strategically important cities that Russia has turned into military strongholds, according to NetBlocks.
Loading
"The reason for the internet outage is interruptions in the work of the Russian internet provider Miranda Media, which operates in Crimea," the organisation reported.
The outage came as Russia and Ukraine accused each other of preparing a provocation at the Zaporizhzhia Nuclear Power Plant, which is not far from the front line. On Saturday, the morning after Ukrainian military intelligence warned that Russia was preparing to "simulate an accident" at the plant, Ukrainian officials said the night had passed without incident.
Ukrainian officials have been deliberately vague in outlining their military plans, most likely in hopes of maintaining an element of surprise in what has become a widely telegraphed campaign. They have said that the counteroffensive would not be marked by a single event and would probably feature feints and deceptions at the outset.
At the same time, Ukrainian officials also have sought to temper expectations, warning of a long and bloody fight in the months to come.
Russia still controls more than 40,000 square miles of land across southern and eastern Ukraine, which amounts to about 17 per cent of the country, and has had months to fortify its defensive positions.
While Ukraine continues to seek more advanced weapons for its forces, senior Ukrainian and Western officials have said in recent days that Ukrainian forces have what they need to launch the counteroffensive.
And the arsenal will continue to grow. A week after President Joe Biden told US allies that he would allow Ukrainian pilots to be trained on US-made F-16 fighter jets, a step toward eventually letting other countries give the planes to Ukraine, Ukrainian soldiers started training in Germany on how to operate and maintain US M1 Abrams tanks, according to the Pentagon.
About 200 of the troops — roughly one armoured battalion — on Friday began conducting what the military calls combined arms instruction at training ranges in Grafenwoehr and Hohenfels, Germany, Lieutenant Colonel Garron Garn, a Pentagon spokesperson, said in a statement.
While the timing of the counteroffensive remained unclear, the statement from Zaluzhnyi was the most direct indication that the hour was drawing near.
The video that accompanied his statement was broadcast on national television and quickly spread across social media platforms.
Titled Prayer for the Liberation of Ukraine — a nod to a nationalist poem from the 1920s — it featured Ukrainian soldiers preparing for battle and vowing to "destroy" their enemies.
"Bless our decisive offensive!" the soldiers chant.
This article originally appeared in The New York Times.