Ukraine's ambassador says ban Novak Djokovic's father from men's finals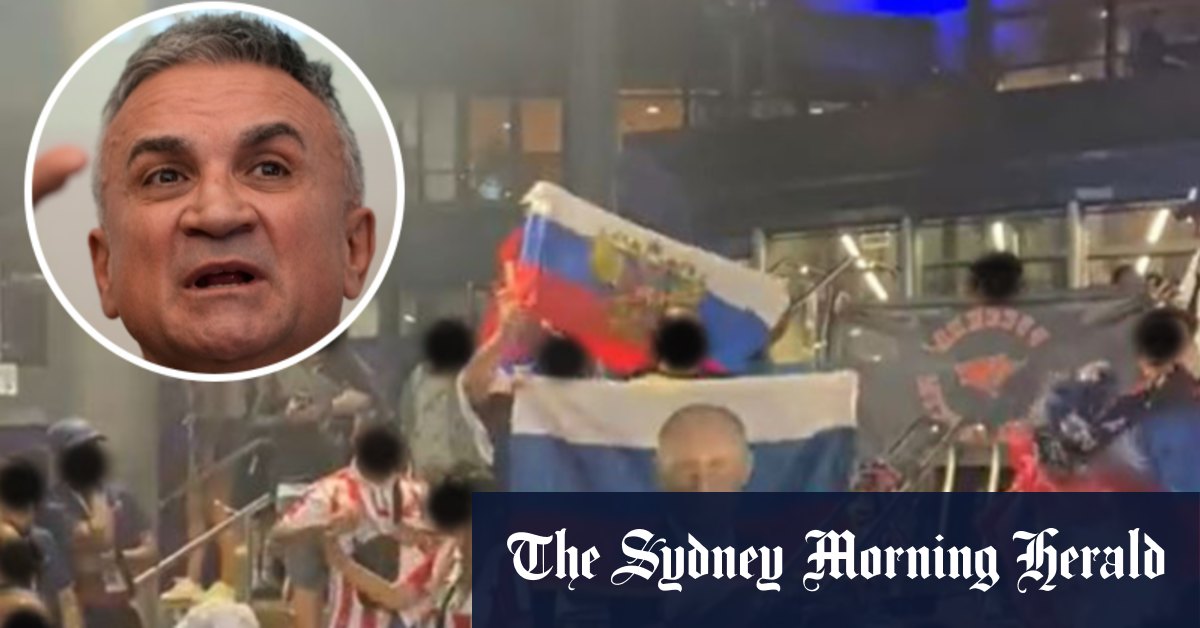 The Ukrainian ambassador has called for the Australian Open to ban the father of tennis champion Novak Djokovic from the men's singles finals.
Vasyl Myroshnychenko, Ukraine's most senior representative in Australia, has also called on the 21-time Grand Slam winner to explain his stance on Russia's invasion given his father's actions.
"The fact that the father of the most famous tennis player in the world is supporting Putin, it's not good. It doesn't look good him either," the ambassador told this masthead. "He has to address this question."
On Wednesday night, Srdjan Djokovic was filmed saying "long live the Russians" in Serbian alongside fans who were brandishing banned Russian flags at the Australian Open. The comment, captured in a video published to YouTube, was made after his son defeated Russian tennis star Andrew Rublev.
As the senior Djokovic walks off, another person can be heard in the video saying "long live Russia" in Serbian. The Age and The Sydney Morning Herald have had the comments translated to English.
Loading
Russian flags and other items bearing Russian or Belarusian insignias are banned at Melbourne Park following Russia's invasion of Ukraine. The invasion has gone on for almost 12 months and thousands of civilians have been killed during that time, the United Nations says.
Australian Open organisers have said they'll continue to work with event security to enforce the rules at Melbourne Park.
"Players and their teams have been briefed and reminded of the event policy regarding flags and symbols and to avoid any situation that has the potential to disrupt," a spokesperson said.