Ukrainian Tennis Player Says Russians Should Be Allowed To Compete On 1 Condition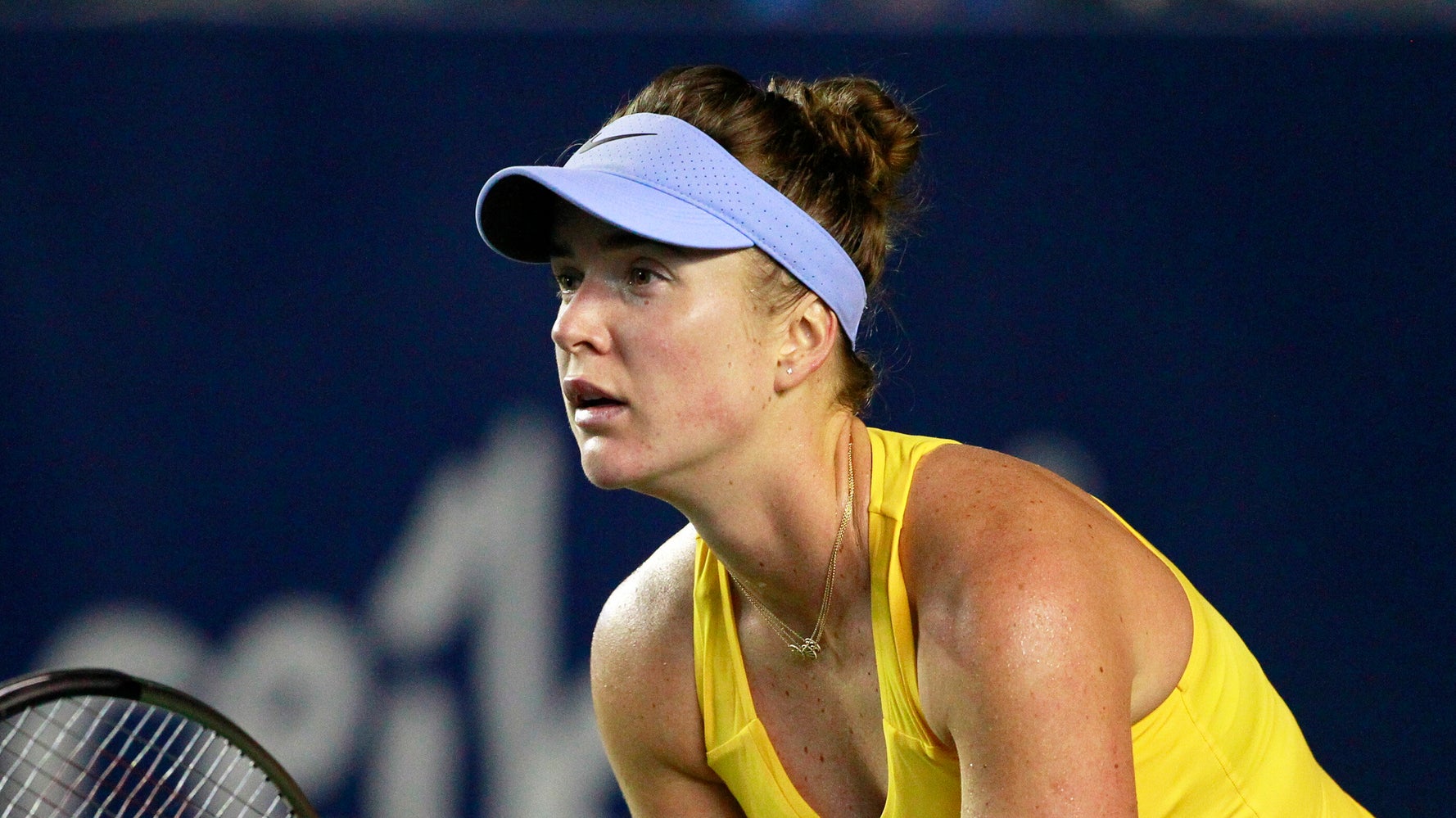 Elina Svitolina, Ukraine's highest-ranked professional tennis player, said Russian and Belarusian athletes should be allowed to compete at Wimbledon if they condemn President Vladimir Putin's regime and the invasion of Ukraine.
Wimbledon's host, the All England Lawn Tennis Club, on Wednesday banned players from the two countries from playing in this year's tournament. The British government had previously suggested that Russian players would have to denounce their government and Putin in order to compete.
"We don't want them banned completely," Svitolina told BBC Radio 5 Live Breakfast on Thursday.
"If players don't speak out against the Russian government, then it is the right thing to ban them," she said. "We just want them to speak up if they are with us and the rest of the world or the Russian government.
"This is for me the main point. If they didn't choose, didn't vote for this government, then it's fair they should be allowed to play and compete."
Svitolina, a two-time Grand Slam semifinalist who has been ranked as high as No. 3 in the world, issued a statement on social media Wednesday urging the tennis governing bodies ATP, WTA and ITF to ask all Russian and Belarusian players to make their stance on the invasion clear.
She demanded they answer three questions: "1. Do you support Russia's and Belarus invasion in Ukraine's territory and as a result of that the war started by those countries? 2. Do you support Russia's and Belarus military activities in Ukraine? 3. Do you support Putin's and Lukashenko's regime?"
"There comes a time when silence is betrayal, and that time is now," she wrote.
Tennis legends Billie Jean King, Martina Navratilova and Novak Djokovic have said they do not support Wimbledon's decision.
"I think it is crazy. When politics interferes with sport, the result is not good," said Djokovic, the No. 1 men's player, who is from Serbia.
var _fbPartnerID = null; if (_fbPartnerID !== null) { fbq('init', _fbPartnerID + ''); fbq('track', "PageView"); }
(function () { 'use strict'; document.addEventListener('DOMContentLoaded', function () { document.body.addEventListener('click', function(event) { fbq('track', "Click"); }); }); })();



Source link