'Umeedon Ka Budget': MoS finance says Union Budget will match people's expectations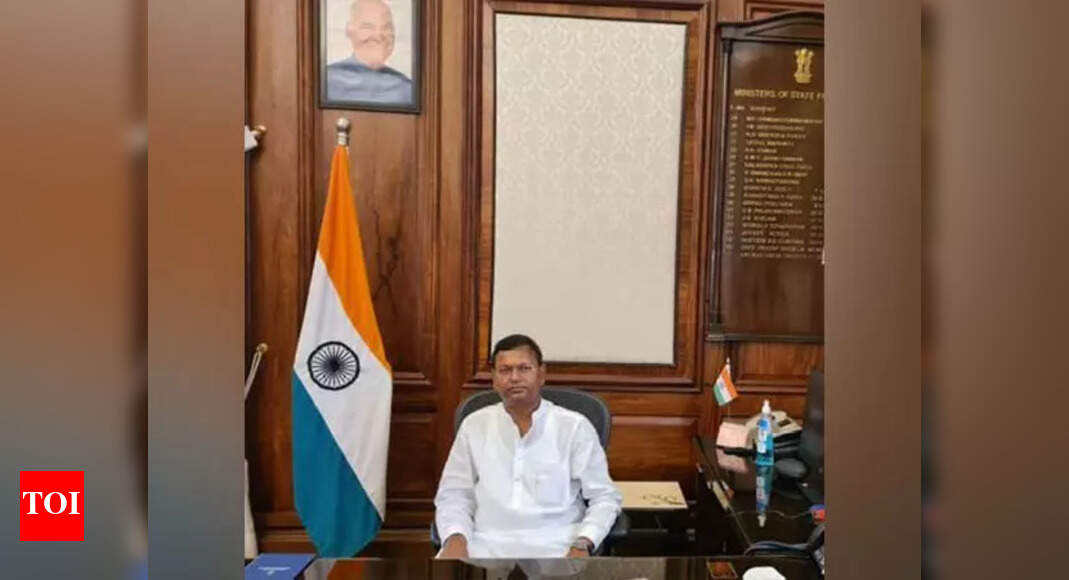 NEW DELHI: With only hours left before Union Finance Minister Nirmala Sitharaman tables the Union Budget for the financial year 2023-24, Minister of State for Finance Pankaj Chaudhary on Wednesday said that this budget would match the expectations of the general public and that India's economy is on track.
Also See: India Budget 2023 Live
In an exclusive interview with ANI, MoS Finance Pankaj Chaudhary said, "Ever since the Modi government has been formed, it brings the budget keeping in mind all the sections of the society."
Union Finance Minister Nirmala Sitharaman will table the Budget 2023 in Lok Sabha today at 11 am.
To a question on tax slab or relief for people belonging to the middle class this time, Chaudhary said, "it is just a matter of few hours, definitely this budget will live up to everyone's expectations."
Citing Economic Survey 2022-23, tabled in the Parliament on the inaugural day of the Budget Session, Chaudhary said that India's economy is on track.
Earlier, in an interview given to ANI, Pankaj Chowdhary had replied to questions about whether the budget will be presented keeping in view the 2024 Lok Sabha election and the upcoming assembly elections.
Ahead of the Budget session, Union minister of state for finance Pankaj Chaudhary on Tuesday told ANI that "elections keep coming," the Union Budget for 2023-24 will focus on improving the economic conditions of the people.
"The attention of PM Modi is always there and it will be seen in this budget also," he said.