UP cops remove 11,000 illegal loudspeakers | India News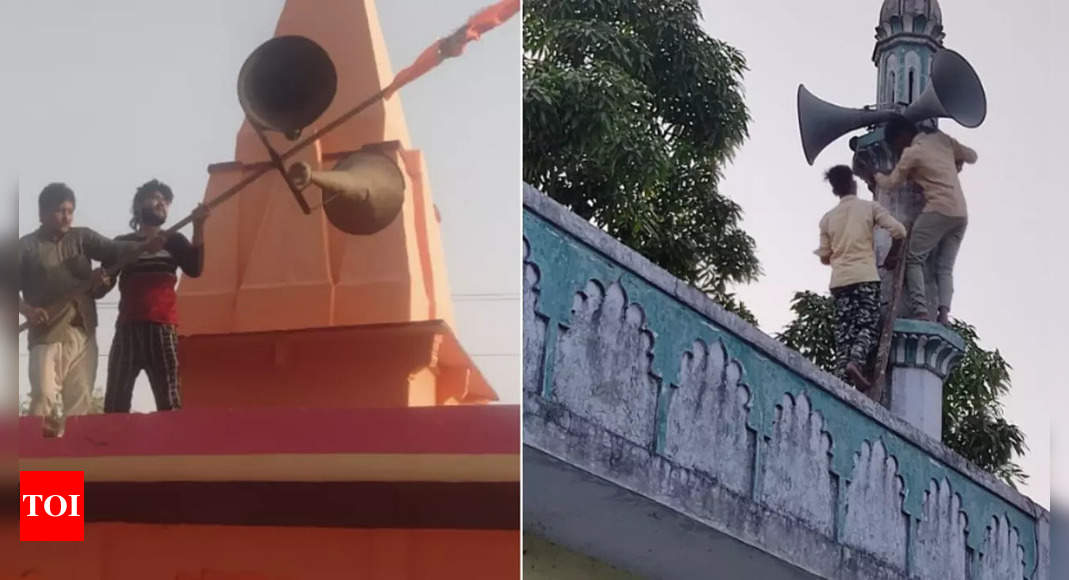 MEERUT: Police in UP claimed to have removed 10,923 loudspeakers from religious sites of different communities in the state till Wednesday evening, and regulated the audio volume up to the "permissible" limit in 35,221 places.
The move comes days after chief minister Yogi Adityanath directed officials to ensure that public address systems are not installed at religious sites "without prior permission". The CM had also said, "The audio volume of loudspeakers should not go beyond the premises. People should not face any problem"
Following the CM's directive, UP additional chief secretary Awanish Kumar Awasthi ordered the police to ensure that all "illegal" loudspeakers at religious places are taken down. The order, issued on April 25, has an "implementation deadline till April 30".