US and Australia look to boost security ties with PNG in wake of deal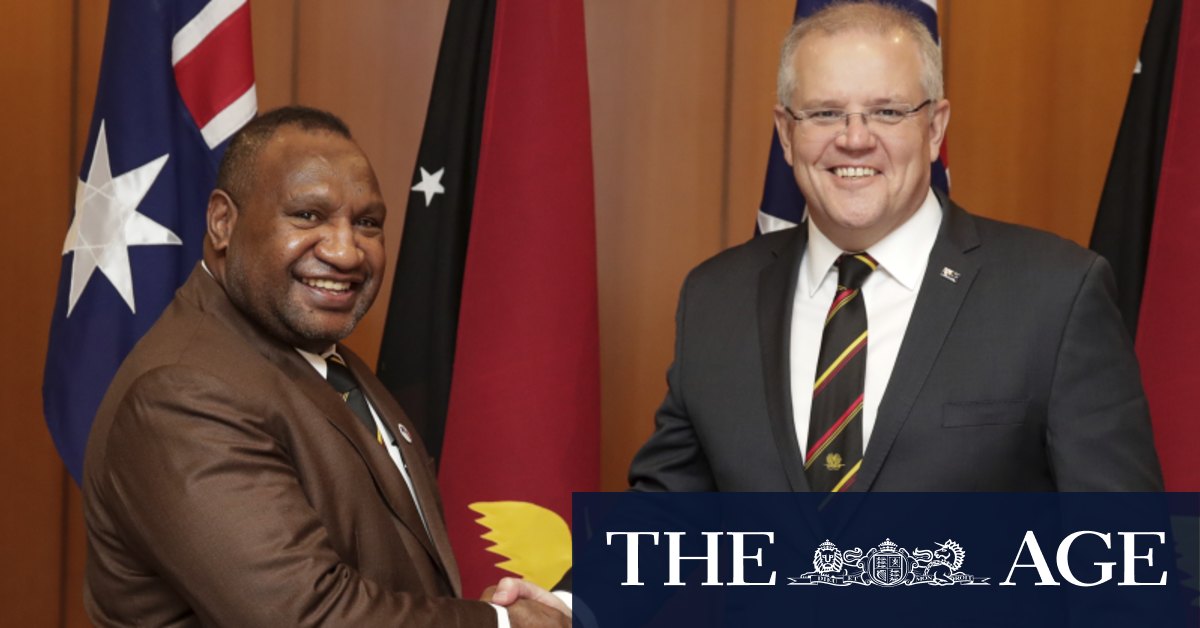 Loading
Asked if he was comfortable with the "red line" remark and whether he would rule out the US taking military action if China established a base in Solomon Islands, Kritenbrink said he did not want to speculate.
"We've indicated that should those events come to pass that the US would respond accordingly, and I think it's best if I leave it at that and not speculate on what that may or may not [be]," Kritenbrink said.
Labor announced on Tuesday it would increase foreign aid to the Pacific by $525 million over four years as well as establish a new "Pacific Engagement visa" designed to boost permanent migration to Australia from the region.
The new visa would allow 3000 people from the region to migrate to Australia annually, boosting the Pacific diaspora within the country.
Loading
Opposition foreign affairs spokeswoman Penny Wong said the funding boost would "address the decade worth of development gains that have been lost due to the pandemic and Coalition cuts".
"We will work with our Pacific family to support specific projects that deliver real change in areas of health, economic growth, education, climate change adaptation and resilience," she said.
Labor has repeatedly criticised the Morrison government for not sending Foreign Minister Marise Payne to the Solomons, which was based on advice from the Department of Foreign Affairs to take a subtle approach to handling the agreement and to further avoid antagonising Sogavare. Instead, Payne's junior minister Zed Seselja travelled to the Pacific nation earlier in April.
Payne said on Tuesday the government had taken a "careful and collaborated approach to these issues respecting Solomon Islands' sovereignty".
She repeated Morrison's warning that China establishing a military base would be a "red line", but said "I don't think it's helpful to speculate" on what Australia's response would be.
China's Foreign Ministry spokesman Wang Wenbin said the speculation China will build a military base in Solomon Islands was "pure disinformation, fabricated by a handful of people who harbour ulterior motives".
Cut through the noise of the federal election campaign with news, views and expert analysis from Jacqueline Maley. Sign up to our Australia Votes 2022 newsletter here.