US Federal Reserve delivers small rate hike, flags possible pause in tightening cycle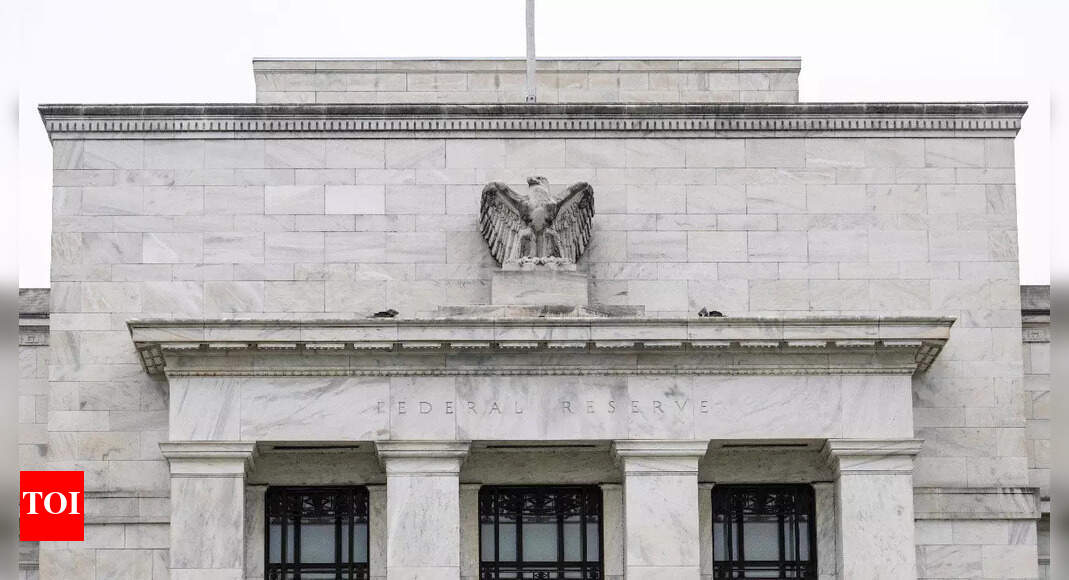 WASHINGTON: The Federal Reserve on Wednesday raised interest rates by a quarter of a percentage point and signaled it may pause further increases, giving officials time to assess the fallout from recent bank failures, wait on the resolution of a political standoff over the US debt ceiling, and monitor the course of inflation.
The move marks a new stage of the US central bank's management of the recovery from the Covid-19 pandemic, with what may be its final rate hike of the current tightening cycle and heightened attention to risks facing the economy. The unanimous decision lifted the Fed's benchmark overnight interest rate to the 5.00%-5.25% range, the tenth consecutive increase since March 2022.
In an overt shift, the central bank no longer says it "anticipates" further rates will be needed, only that it will watch incoming data to determine if more hikes "may be appropriate."
In a change reminiscent of language used when it halted rate hikes in 2006, the Fed said in Wednesday's statement that "in determining the extent to which additional policy firming may be appropriate," officials will study how the economy, inflation and financial markets behave in the coming weeks and months.
The new language does not guarantee the Fed will hold rates steady at its next policy meeting in June, and the statement noted that "inflation remains elevated," and job gains are still "running at a robust pace."
At the press conference following the release of the FOMC statement, chair Jerome Powell said the Fed still views inflation as too high and said high price pressures remain a matter of concern for the central bank.
Because of that, Powell said it's too soon to say the rate hike cycle is over. "We are prepared to do more" with rate rises if needed, and officials did not decide at the meeting to pause on a rate hike at the June policy meeting, and what happens next on rates is a decision that officials will make on a "meeting by meeting" basis, Powell said.
The Fed's policy rate is now roughly the same as it was on the eve of a destabilizing financial crisis 16 years ago, and is at the level which a majority of Fed officials projected in March would in fact be "sufficiently restrictive" to return inflation to target. Inflation is currently still more than twice the 2% target level.
Economic growth remains modest, but "recent developments are likely to result in tighter credit conditions for households and businesses and to weigh on economic activity, hiring and inflation," the Fed said.
Risks around the recent failures of several U.S. banks and a debt limit standoff between Republicans in Congress and Democratic President Joe Biden have added to the Fed's sense of caution about trying to tighten financial conditions further.
The shift was reflected in US interest rate futures prices, which showed broad expectations for no hikes at either of the Fed's next two meetings.
US stocks held on to modest gains, while yields on Treasury securities remained lower on the session. The dollar weakened against a basket of trading partner currencies.
"For me the key was a change of a single word, saying that they believe that they will be determining whether future raises are necessary, whereas last time they said that they are anticipating that further rate hikes will be necessary," said Sam Stovall, chief investment strategist at CFRA Research in New York. "With the word 'determining' in place of 'anticipating' is essentially telling the markets that the Fed is now on pause."