Why everyone loves this Murray Bartlett and Nick Offerman love story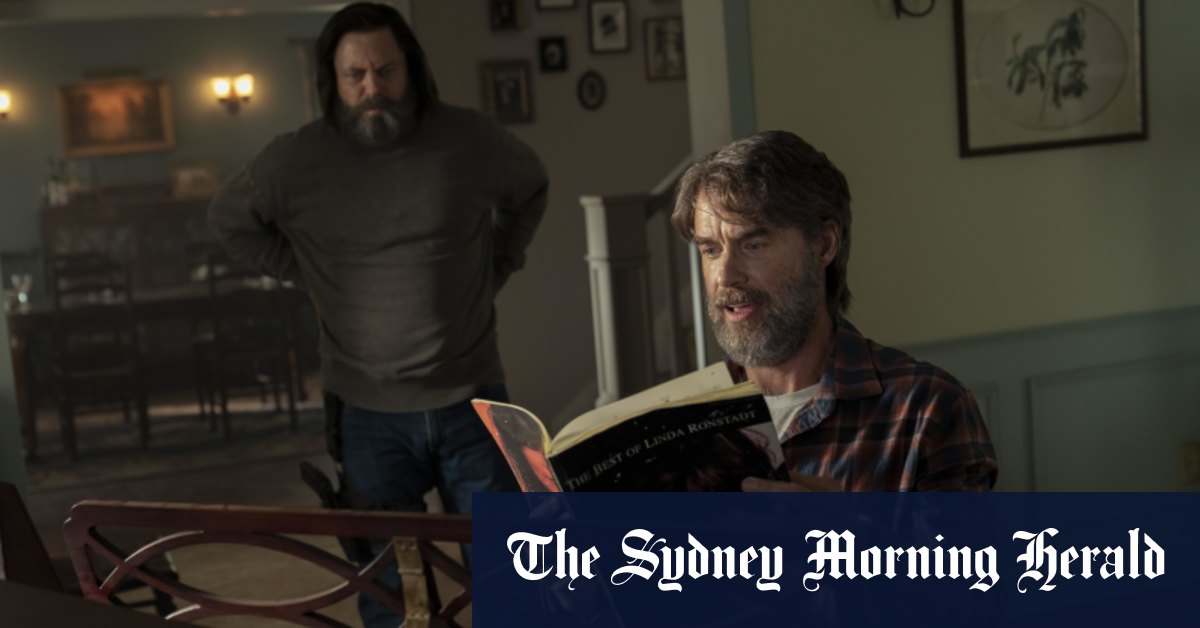 Bill has a very small role in the original 2013 video game and only briefly mentions his male partner. It's a detail which didn't go unnoticed by LGBTQ gamers, who are not always given prominence in an industry that's often crafted for straight men.
Loading
But 10 years later, this episode, Long Long Time – named after a Linda Ronstadt song relevant to Bill and Frank's relationship, written by the series creator Craig Mazin (Chernobyl) and directed by Peter Hoar (It's a Sin) – is being celebrated as a landmark moment for queer storytelling on screen.
Unlike so many queer stories, the trauma depicted in their relationship – it's still a show about the zombie apocalypse, of course there is trauma – has nothing to do with them being gay. And their story, which spans many years, is told with loving detail and great joy.
Many comparisons have been made between Long Long Time and San Junipero – the Emmy Award-winning 2016 episode of Black Mirror that similarly departed from its series' grim dystopian premise to celebrate queer love.
Proving we just can't get enough of COVID-era existential angst, the episode has also brought the series closer to the tone and spirit of another recent pandemic-focused drama, Station Eleven: a show that was critically acclaimed for its timely interrogation of what is truly valuable at the end of the world.
Loading
And speaking to Complex this week, Bartlett's co-star Nick Offerman has echoed those themes, explaining why Bill and Frank's narrative is so powerful in the context of a horror/action story.
"With people trudging towards survival … it's a wonderful lensing of why," he said. "Why should we do anything? Why do we humans strive for anything? This episode beautifully answers that question. And their answer is gourmet cooking."
The Last of Us drops new episodes every Monday on Foxtel and Binge.
Find out the next TV, streaming series and movies to add to your must-sees. Get The Watchlist delivered every Thursday.