Why I love the Hilton Aspire card from American Express — and I'm determined to make it work even harder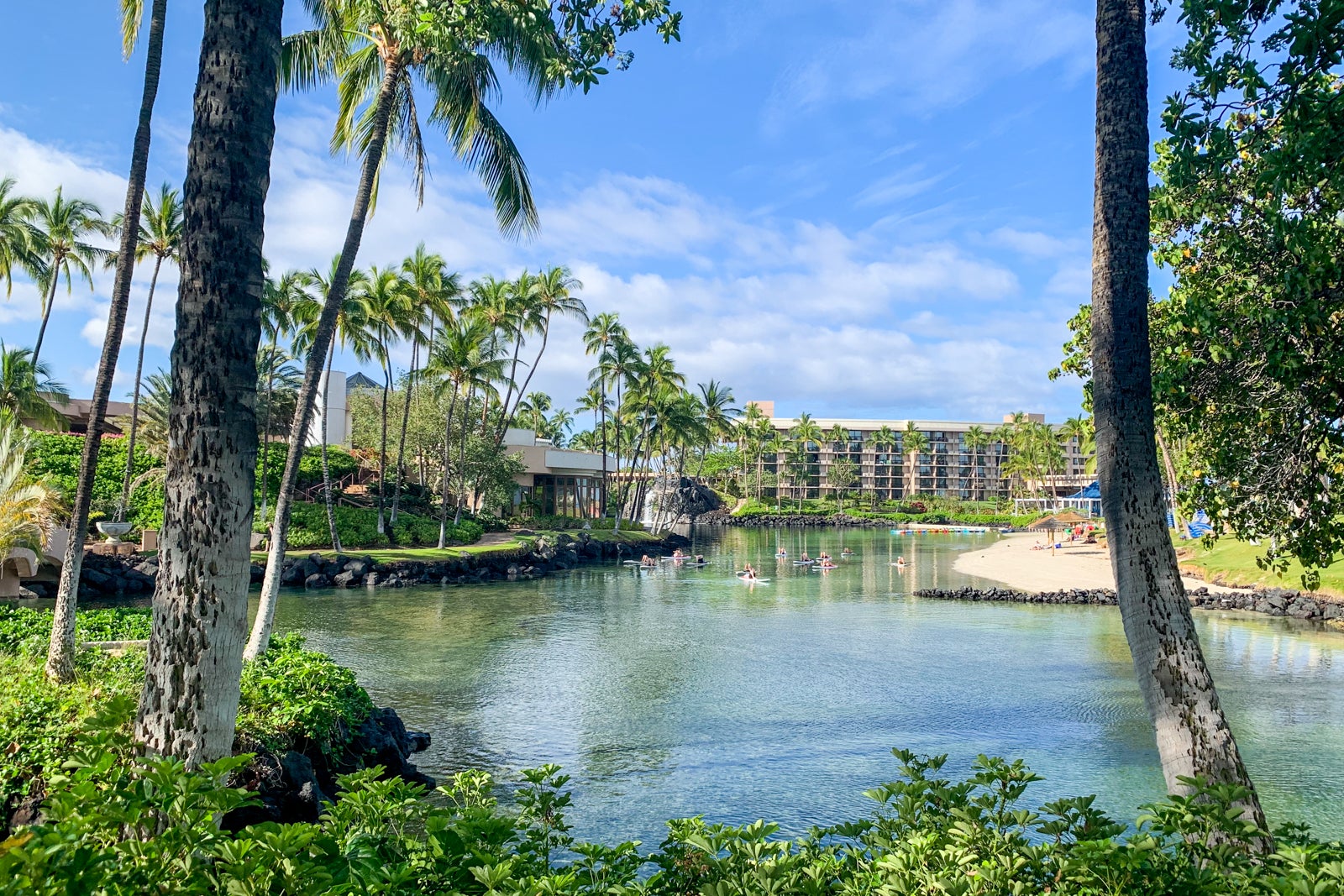 I have 24 credit cards right now, and it's getting hard to justify continuing to pay for the annual fees for all of them since the costs continue to skyrocket (ahem, The Platinum Card® from American Express).
As hard as it is to keep paying the annual fee on my Hilton Honors American Express Aspire Card, it's one premium card I haven't really considered downgrading. The card's benefits easily make it worth it to keep paying $450 a year.
Not only do you get top-tier Hilton Diamond status, but there are other valuable perks like a $250 annual Hilton resort credit, an up-to-$250 yearly airline credit and a free night award when you open the account and each year on your card anniversary.
Still, even though I've had it for a few years now, I haven't totally maximized it. This year, that's going to change.
Here are some of the main reasons the card stays in my wallet.
The information for the Hilton Aspire card has been collected independently by The Points Guy. The card details on this page have not been reviewed or provided by the card issuer.
Top-tier status
My favorite perk of the Hilton Aspire card is Hilton Diamond status with zero stay or spending requirements. You get top-tier Hilton status just for holding the card.
That means you're eligible for suite upgrades, executive lounge access and bonus points, among other perks. No other hotel chain offers top-tier status just for keeping its branded card. While Hilton isn't exactly well known for guaranteed upgrades or late checkout, it does happen … especially if you persistently request those perks at check-in (or via an email ahead of time).
You'll keep Hilton Diamond status for as long as you have the card.
Daily Newsletter
Reward your inbox with the TPG Daily newsletter
Join over 700,000 readers for breaking news, in-depth guides and exclusive deals from TPG's experts
While I've never been proactively offered a suite upgrade, I have been upgraded to higher floors with nicer views at several properties. I've heard Diamond members are treated better at Hilton properties abroad, but I haven't experienced that during my limited stays with Hiltons in Europe.
Valuable welcome offer
The Aspire card's current welcome offer is 150,000 Hilton Honors points after you spend $4,000 on purchases in the first three months of card membership. Those 150,000 points are solid — worth $900, according to the latest TPG valuations.
Related reading: Why Hilton's top credit card has me switching my hotel loyalty
Lucrative earning rates
The Aspire card has some awesome earning power for Hilton stays and other travel, though it's otherwise not the best card for everyday spending. You'll earn:
14 points per dollar spent at hotels in the Hilton portfolio
7 points per dollar spent on flights booked directly with airlines or through amextravel.com and car rentals booked directly with select car rental companies
7 points per dollar spent on select dining
3 points per dollar spent on all other purchases
Just one example from my stays? A $13 charge at a DoubleTree in June netted me 182 Hilton Honors points, which TPG values at $1.09. At TPG's valuation of 0.6 cents per point, that's equivalent to an 8.4% return. Take that, cash-back card.
As a Hilton Diamond, you get a 100% points bonus (or 20 points per dollar at most Hilton properties). That means you'll be earning a total of 34 points per dollar when you are using the card. The value quickly adds up if you spend hundreds of dollars at Hilton properties over the course of a year.
Related: Hilton Honors guide
Annual free night certificate
Since I've had my Aspire card, I've been able to use my annual free night awards at two fun hotels. This summer, I used my free night for the charming Niepce Paris Hotel, Curio Collection by Hilton. That room would have cost me more than $300 if I had paid cash.
Last year, I stayed at the Waldorf Astoria in Chicago for a night in the fall. If I tried to book that same hotel this year, it would cost me more than $500. That's a pretty valuable perk.
$250 annual resort credit
Every year, you'll also receive $250 in statement credits for select expenses charged to your card at participating Hilton resorts. This one has been really tough for me to use since there are only about 250 resorts that will count for you to use the credit.
This year, I got smart, though, and prioritized using the credit. I've booked a stay for later this year at the Hilton Hawaiian Village Waikiki Beach Resort, knowing it will count. I haven't used the credit for the past two years, so I'm eager to realize the full value.
That $250 can be used on dining, activities, spa treatments, room rates and taxes — but it doesn't apply to advance-purchase or nonrefundable rates, so book carefully.
$250 airline fee credit
I love getting a $250 airline incidental credit each year I hold the card. I've already earned the whole amount this year the same way I did last year — by paying for pet-in-cabin fees on American Airlines.
You have to select an airline ahead of time and use the card for the purchases. The credit is only for incidental fees, such as change or cancellation fees, checked bag fees, pet-in-cabin fees, seat upgrades or lounge passes. Like I said, I use it to ease the pain of paying for my dog Chilly Willy to fly with me.
Bottom line
Keeping the American Express Hilton Aspire card is a no-brainer for me this year. While I haven't had many Hilton stays recently, the few I have were made more comfortable and rewarding just for holding the card. Free Diamond status and a chance to earn a whopping 34 Hilton points per dollar spent at Hilton (and that's before any additional promotions) is a pretty compelling value proposition.
There are other perks, too, that I didn't even mention. Your automatic Diamond status gets you complimentary breakfast on some international stays (on-property credit at U.S. properties), room upgrades and potential early or late check-in. The card also comes with a $100 property credit at select higher-end Waldorf Astoria and Conrad hotels.
The welcome bonus is great, of course, and the free night reward every time you renew is a great incentive to hold the card for the long haul. I know I will, even if I question the $450 annual fee each time it comes around.
To learn more, read our full review of the Hilton Aspire credit card.
For rates and fees of the Hilton Aspire Card, click here.