Woodside shareholders back BHP buy but blast climate plan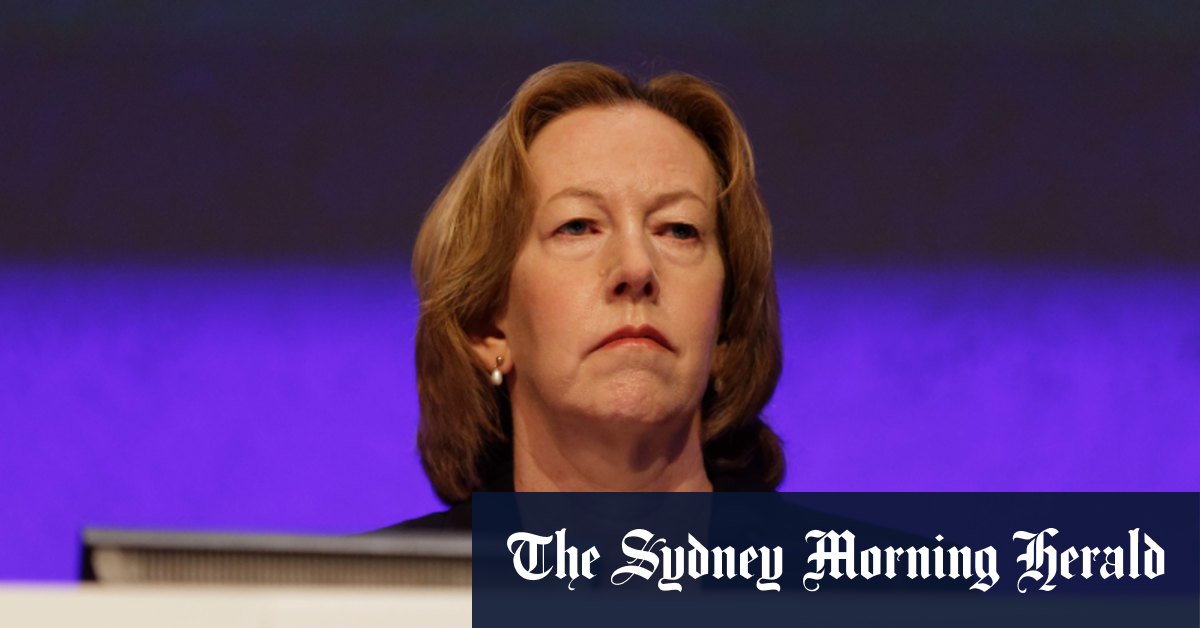 Woodside shareholders have overwhelmingly approved its acquisition of BHP's oil and gas business, but almost half of votes rejected the energy giant's plans to address climate change, in what may be the strongest ever vote against a company's climate policy.
The climate plan was voted down by 49 per cent of shareholdings, exceeding the 37 per cent no vote Santos received earlier in May. The result supports BHP chief executive Mike Henry's decision to offload the miner's petroleum division so BHP could focus on what he calls future-facing commodities.
Woodside chief executive Meg O'Neill told the annual general meeting in Perth on Thursday that the merger that will make Woodside a top 10 ASX-listed company would take effect from June 1.
The purchase of BHP's assets with scrip that will result in the miner's shareholders owning 48 per cent of the enlarged Woodside was backed by almost 99 per cent of votes and received little discussion at a meeting dominated by climate issues.
Woodside chairman Richard Goyder said the board stood by the poorly received climate report and the company's overall climate strategy.
Woodside plans to cut its emissions by 30 per cent this decade and reach net-zero emissions by 2050, but has given no interim targets for the final two decades. The feasibility of the two ways to reach net-zero without reducing carbon dioxide production – carbon storage and offsets from vegetation – received multiple questions at a meeting where short to medium-term financial performance was barely mentioned.
Goyder would not commit to when a revised climate report would next be put to a shareholder vote despite the present plan not covering BHP's assets that will soon be about half of the company.
An additional threat to Woodside's social licence became more prominent at the meeting when traditional custodians of the area that houses Woodside's two biggest assets – the North West Shelf and Pluto LNG plants – claimed it did not have their consent to develop its $US12 billion ($17.2 billion) Scarborough gas project.
Woodside's two LNG plants sit on the Burrup Peninsula in north west WA, known as Murujuga to traditional owners, which is nominated for World Heritage listing due to more than a million ancient rock engravings up to 50,000 years old.