World should not shrink from questions raised in Qatar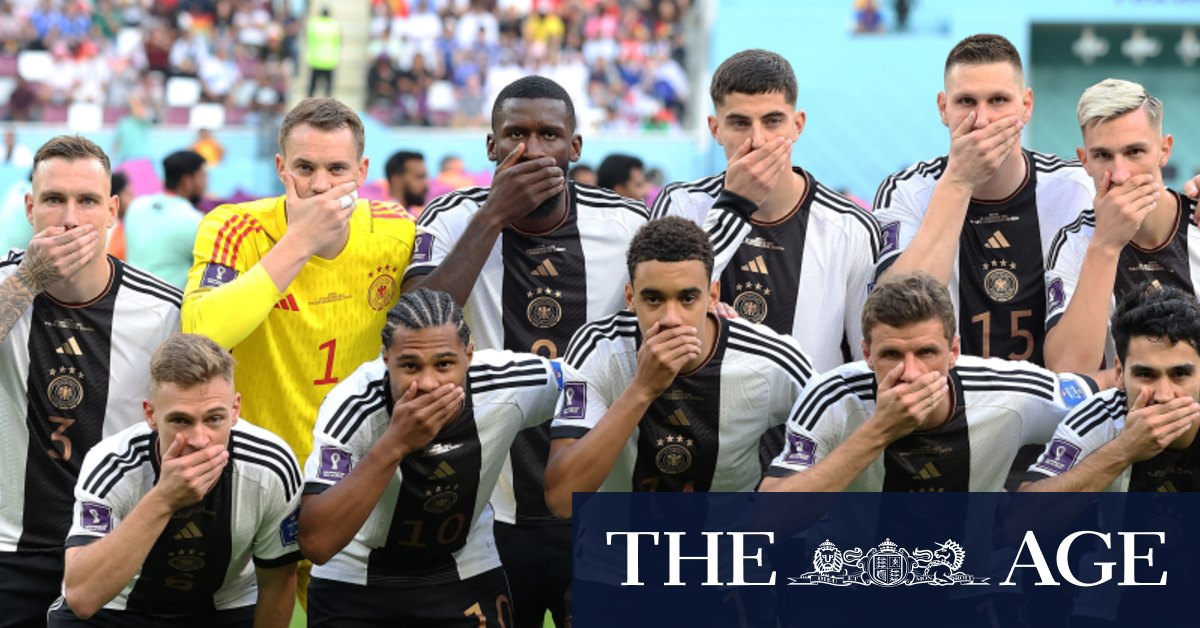 The ruling appeared to quash the armband protest, until Germany took to the field in their first match. While the players followed the no-armband edict, when they gathered for the obligatory team photo, they covered their mouths with their hands to suggest they had been gagged by football's governing body. The image quickly became a global talking point.
Six players also wore boots with rainbow stitching and the entire team wore tops with rainbow colours on their sleeves in the warm-up before the game.
While FIFA could rule on the players wearing armbands, they had no control over public officials. In embarrassing photo-ops for FIFA, Germany's interior minister and Belgian's Foreign Minister wore the OneLove armband when they met the soccer association's president, Gianni Infantino.
Infantino had shown a tin ear in a bizarre press conference just before the tournament opened, in which he compared his experience as a red-haired child of Italian migrants growing up in Switzerland to those facing mistreatment in Qatar, and accused European nations of hypocrisy over their history of colonialism.
It's not just issues in the host nation that have some players and fans riled. Iran's players were silent and stone-faced as their national anthem was played at the start of their match against England. It was widely seen as a snub to their government, which is brutally trying to quash a popular uprising sparked by the death of Mahsa Amini, a 22-year-old Kurdish woman arrested by the morality police. Iranian supporters in the crowd also showed their support, carrying signs that read, "Woman, life, freedom", the central slogan of the protests.
Many argue that a line should be drawn between sport and politics; that the players should stick to what they do best on the field and leave others to contest issues beyond that.
What is evident, though, is that some players feel deeply about issues that are well beyond their day job. As Germany's captain, Manuel Neuer, said after his team's match:  "FIFA will never silence us; we stand for our values and for human rights. We wanted to show that."
The Australian players who took part in the video protest also, no doubt, believed strongly in what they said. And the Iranians players who took a stand have taken a great risk in challenging their government.
This World Cup is sure to be remembered for the masterful displays of sporting skills on the field. But it should also be remembered by the acts of support for those who are being persecuted and mistreated, whether that be in Qatar or other nations. Soccer is a global game. Human rights are a global issue. One should be able to play one while advancing the cause of the other.
Michael Bachelard sends a newsletter to subscribers each week. Sign up to receive his Note from the Editor.