Zimmerman rejects Canavan comments over net zero commitments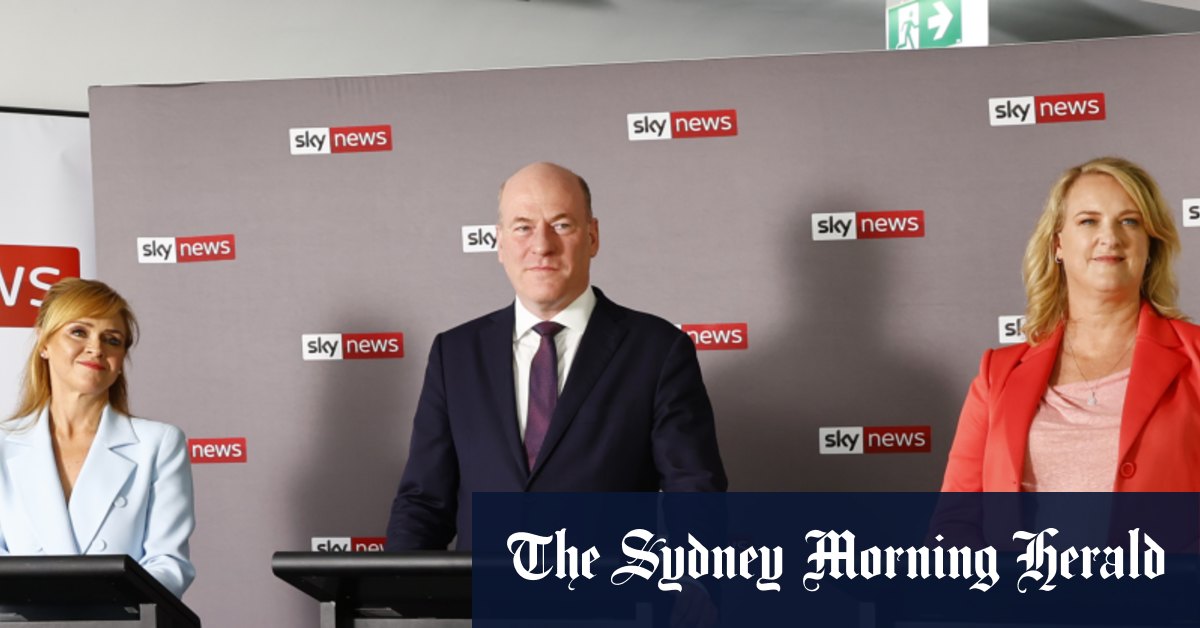 The Labor candidate for North Sydney Catherine Renshaw criticised Tink for not saying which party she would support in a hung parliament, "out of respect to the people who you're asking to support you".
Loading
Zimmerman said that "when the rest of the world is watching democratic nations … we do need very stable government".
"We have lived experience of what a hung parliament can deliver, and it is my view the hung parliament cost Julia Gillard her job.
"It also meant Peter Slipper ended up as Speaker, but that's another story," he said.
Zimmerman holds North Sydney by a healthy margin of 9.3 per cent but faces a strong, well-funded challenge from Tink, one of the so-called "teal independents" challenging moderate Liberals in blue-ribbon seats.
North Sydney has never been held by Labor.
Tink is taking some funding from the not-for-profit group Climate 200, founded by philanthropist Simon Holmes a Court.
Renshaw told the debate there was a lack of trust in the government on climate policy.
"We've seen that again in the last couple of days … members of the Nationals party running around telling us that zero by 2050 was dead in the water," she said.
"I think we have to acknowledge the despair that brings to our young people."
Zimmerman responded that "that is not government policy, thankfully".
Tink told Zimmerman he could "only move as far as the National Party lets you", but Zimmerman countered by saying that he and his colleagues "fought really hard" within the Coalition for the net zero by 2050 commitment.
"Barnaby Joyce was opposed to that," he said. "On an issue like that, we prevailed."
He said he would push internally within his party for "even stronger" emissions reductions targets for 2035.
Later, when Zimmerman referred to Tink as a "Simon Holmes a Court independent", Tink objected.
"I would ask you to take that back," she said.
When asked about the transition to a decarbonised economy, Tink said, "there doesn't need to be a cost if it is planned carefully".
Tink said Australia was a "pariah" to global car manufacturers and called for vehicle and fuel emissions standards.
She said she was cynical about the government's recent fuel excise cut and it "shouldn't have been required".
"We should be at least six years into a transition to electric vehicles," she said.
Tink said we should "look to the states" to fund roads, and voiced support for odometer charges.
She said independent candidates "absolutely terrify the two major parties".
Cut through the noise of the federal election campaign with news, views and expert analysis from Jacqueline Maley. Sign up to our Australia Votes 2022 newsletter here.